The Howden rock ramp aims to return salmon and other fish to their ancient spawning ground in Almondvale.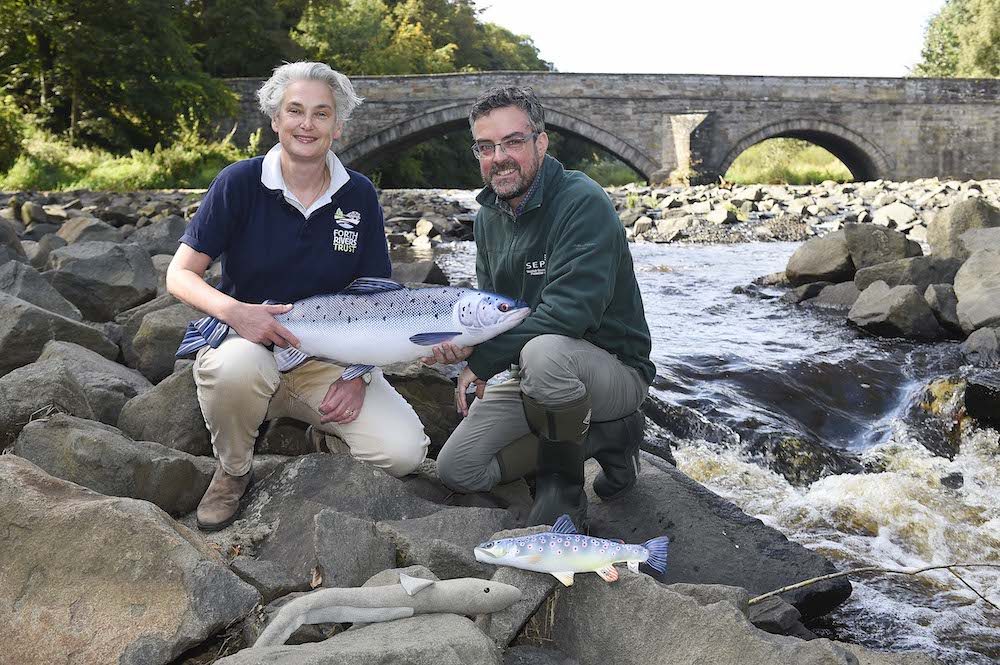 And building Britain's largest rock ramp at Livingston involved moving over 9,000 tonnes of rock, much of it recycled from other developments in West Lothian.
It has been built to help fish pass over Howden Weir which has created a barrier for the past 200 years.
The weir was originally built to power the New Calder paper mill which produced wrapping paper from the 1800s.
And the rock ramp is one of eight projects on the River Almond designed to reinvigorate the river ecosystems.
Tree planting, river bank restoration and riverside furniture repair work has also undertaken by professional contractors and volunteers during the project.