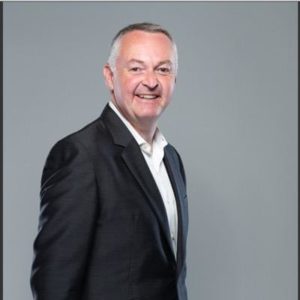 I watched Saturday's William Hill Scottish Cup final on television with the sound muted. Celtic and Aberdeen served up a thriller but the commentator on the channel I was watching is one of those who loves the sound of his own voice. I gave it until midway through the first half before deciding my ears deserved a rest.
It got me reminiscing to anyone who cared to listen – that was the neighbour's dog who whined after a couple of minutes before taking its leave – about football commentators of years gone by. The voices of David Francey, Arthur Montford and Archie Macpherson were ones I grew up with and their knowledge and insight of the game was respected by many. Arthur Montford's commentary on any Scotland international came not as an unbiased neutral but from the heart of a passionate Scot – and we loved him all the more for that.
So, it's sad to see one of today's much-respected football commentators hang up his microphone for the final time – in Scotland at least – this Sunday as Hamilton Academical take on Dundee United in the Ladbrokes Premiership play-off final second leg.
Derek Rae will commentate for the final time for BT Sport on Sunday before he leaves to return to the USA to broadcast for ESPN. Aberdeen born Rae, who turned 50 a couple of weeks back, began broadcasting aged just 15 for a radio station that broadcast to local hospitals. He sent the BBC a copy of his work and he stepped in for the aforementioned David Francey in 1986 when the legendary commentator was ill. Rae made an immediate impression – just a year later he was the British Sports Broadcaster of the Year.
Rae moved to the United States and a burgeoning career first as a press officer with Fifa then as a broadcaster of some repute with ESPN International. It was through this network that he began commentating on SPL matches before, in 2013, he  returned to these shores and joined BT Sport.
His detailed knowledge of the game is obvious and his style is easy to listen to, like one is listening to a pal in a pub discussing the game. He has a natural ability of knowing what to say – and, equally as important, knowing when nothing needs to be said.
Whoever replaces Derek Rae at BT Sport next season will have a hard act to follow. The Edinburgh Reporter sends Derek and his family our very best wishes for continued success back across the pond.
Haste ye back, Derek – the doyen of Scottish football broadcasters!