Kinross-based Webster Honey visited Little Monkeys in Cramond as part of its education programme which spreads awareness of honey bees and their importance to the eco system to young children all over Edinburgh, Fife & the Lothians.
Webster Honey's beekeeper introduced the young children to an observational hive where they could see the bees close up and try to find the Queen Bee.  The beekeeper also told the children all about the different jobs that bees have, and they were able to try on some beekeeping outfits which are worn to protect the beekeeper whilst he tends the bees. Finally the children were able to have a taste of Webster Honey which is sold in farm shops and delis throughout the country.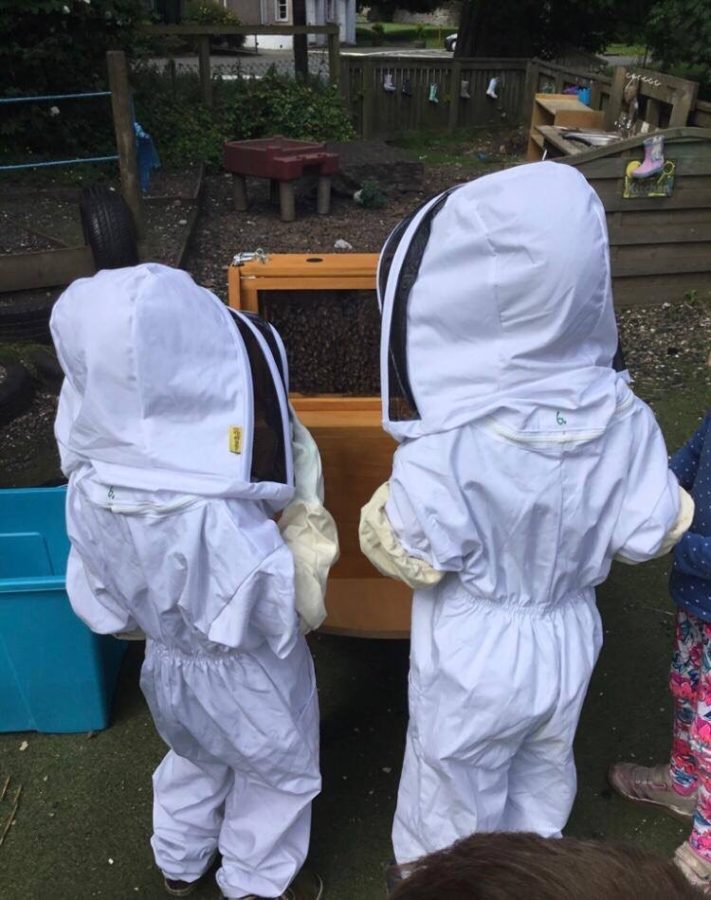 Along with its proven learning programme that goes directly into schools and nurseries, Webster Honey can supply them with actual beehives to tend and look after, with Webster Honey's beekeeper coming in over a ten week timescale to check on the hives, and complete the education project.
"We all had a super day at Little Monkeys," said Michelle English, Educational Manager for Webster Honey.  "I've been contacting schools to help them engage with our programme. They can have the Observational Hive in for a one day course to find out more, which often leads to a full course."
"Meik, our beekeeper, is fantastic with the children and puts it all across really well," she added.
With hives all over Scotland, Webster Honey sells its products, which also include candles, alongside many types of set, runny and flavoured honey, in farm shops and delis all over Scotland.
"Webster Honey is obviously as a seasonal product, and only available at certain times of the year, but it always sells out very quickly!" she said.
Webster Honey has plans underway to use a custom designed log cabin to house a special Bee-Keeping Centre at Scotlandwell in Kinross-shire, the first for the area, which will train and educate people hoping to keep their own bees.
It will offer day courses initially, with residential stays a strong possibility in the future.
To contact Michelle about the educational programmes for Webster Honey, please email buzz@websterhoney.co.uk.
Further details: www.websterhoney.co.uk