It is all aboard the Caledonian Sleeper Golfers' special as they tee off The Open with a celebration of all things golf on board its London to Aberdeen service on Thursday 5 July 2018.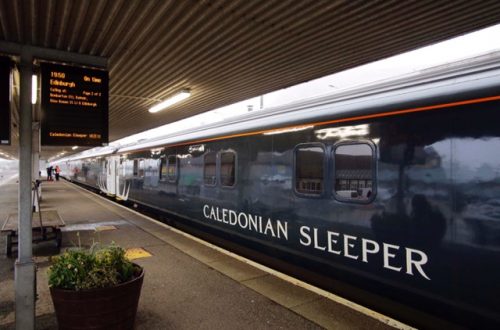 The overnight rail service will welcome Bill Thompson, Captain of Carnoustie Golf Club, offering guests a glimpse into the club's rich past and worldwide golf connections, as well as insights into this year's championship which is set to be held in the Angus town from 19 – 22 July.
Hosted in the Lounge Car on board, guests will be able to join Bill to learn about Carnoustie Golf Club's 176 years as one of the top courses. Memorabilia including a treasured trophy and two medals which were won by members of the Club at the U.S. Open in 1899 will also be available for guests to see.
Celebrating its 175th anniversary last year, Carnoustie Golf Club is recognised as one of the key players in bringing golf to countries across the rest of the world including the United States of America and Australia. Much of the way that golfers play the sport today is based on the game developed by members, with techniques dating back to the mid-19th century.