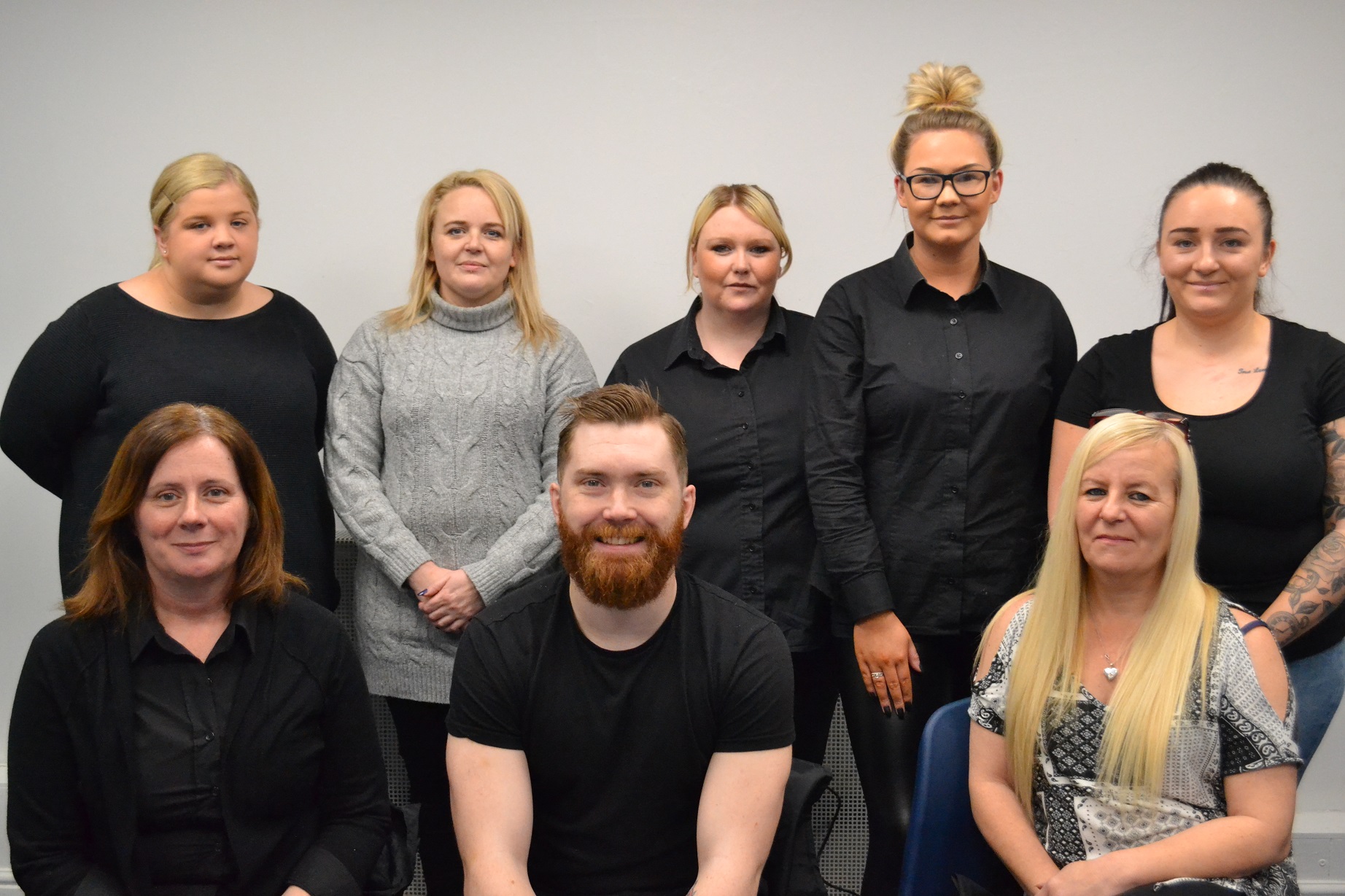 Edinburgh College students have swapped the hairdressing salon for homeless shelters in the city.
It is part of a project offering free haircuts to homeless people this Christmas.
Students have been cutting the hair of residents at two hostels, the Pleasance and Cunningham House.
The project expands students' learning, giving them experience of working with a more diverse group of clients.
It also promotes citizenship by giving them the opportunity to make a difference in their communities.
And the project has encouraged discussions between students and clients about issues such as family displacement, poverty, the consequences of wars, famine, and political refugees as well as the social, economic and environmental effect homelessness has on communities.
Barbering student Paul Griffiths said: "There is nothing better than making someone happy by changing the way they look."
Amanda Wilson, assistant support worker at The Salvation Army's Pleasance Lifehouse, said: "It is amazing that something most people take for granted can have such a positive effect on the life of someone experiencing homelessness."