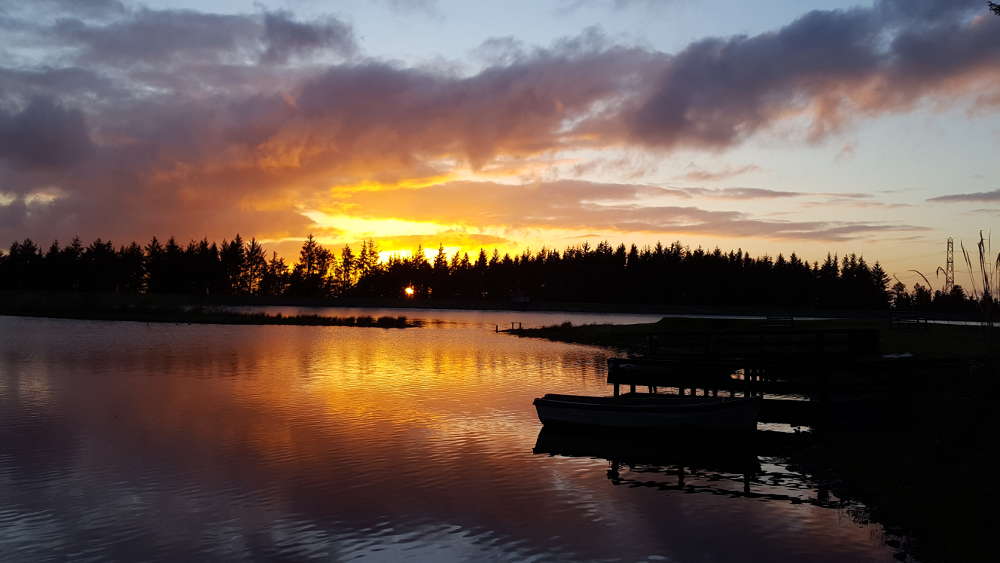 John Mackay was all smiles at Morton Fishings this week as one of his regulars landed a cracking fish.
Stuart claimed a personal best when he hooked a rainbow trout weighing in at around 10.5lbs.
It was trapped on a bloodworm under an indicator, a favoured pattern at Morton near Livingston.
Others have also landed good bags but the strong midweek wind has made it tough going.
Anglers have been out in force at Harlaw Reservoir in The Pentlands above Balerno.
Fishermen are reminded that there is a diversion as one of the roads from Balerno to the car park is currently closed for resurfacing. Diversion signs have been posted.
Meanwhile, John Dewar at Rosslynlee near Rosewell said the recent heatwave has been terrible for the anglers.
However, he reports that things are definitely moving back in the right direction
John added: "Things are still not easy, but some of the guys are smashing it.
"This week, Calum Greens took two and returned five and I was just glad to see the guys having fun."
It's the same story on local rivers. Peter Reith of the Peeblesshire Trout Fishing Association, said the water is just starting to be replenished.
He expects that the fish should soon be emerging from the pools and start feeding.
And Scott Muir of West Lothian Angling Association reports that early morning and late evening is proving best for anglers on their eight-mile stretch of the River Almond.
Sea fishermen have been out in force at Granton Harbour breakwater and I counted over 30 on my last visit hunting for mackerel.
Tight lines.