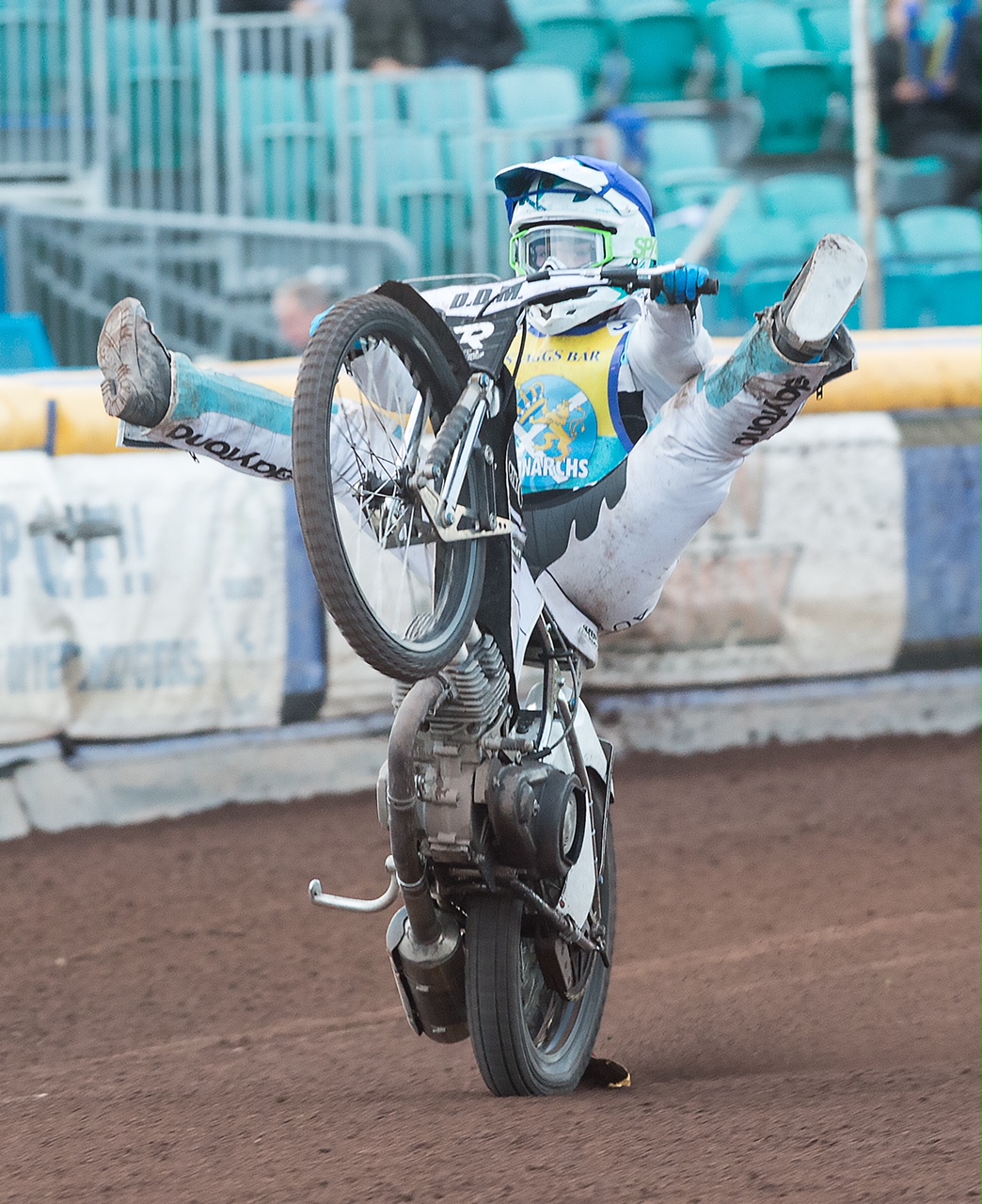 SGB Championship: Edinburgh Monarchs 69, Redcar Bears 21; Glasgow Tigers 49, Berwick Bandits 41
Edinburgh Monarchs mauled SGB Championship bottom markers Redcar Bears as the Armadale-based side powered to 69 points with Redcar claiming only 21 on a horror night for the visitors.
Monarchs skipper Erik Riss raced to a 15-point maximum from five rides and Ricky Wells scored 11 from his five outings, the same total as Aussie rider Josh Pickering.
Debutant Richie Worrall, recently axed by Glasgow Tigers, collected ten points from his four rides and comeback man Max Clegg four points from his four outings.
Redcar failed to win any of the 15 races and Monarchs were 38-10 after eight heats and kept their foot on the throttle.
Jonas B Andersen and Thomas Jorgensen was best for the visitors with six points each and former Berwick Bandits and Glasgow
Tigers star Ben Barker was next best on five points, but it was Monarchs who dominated and co-promoter Alex Harkess said: "I asked for a big win and I got it."
In Glasgow, Tigers came from behind to grab a vital home win over Berwick Bandits.
The Borders side led 30-24 after nine heats but Tigers clawed their way back despite being minus home debutant Nathan Greaves.
He was lifted off the track with the aid of a spinal board after a crash in Heat Six.
And Greaves was withdrawn from the meeting soon after.
Craig Cook, making his home debut, was second-top scorer with 12 points, including a vital win in the last race.
Ex-Grand Prix star Chris Harris was best with 13 points with James Sarjeant also prominent with ten points.
Former Tigers skipper Aaron Summers and Nikolaj Busk Jakobsen topped Bandits' scoring with nine points each and Dany Gappmaier scored eight.
Bandits will, however, aim to improve on the score when the sides meet in the Borders on Saturday (7pm).