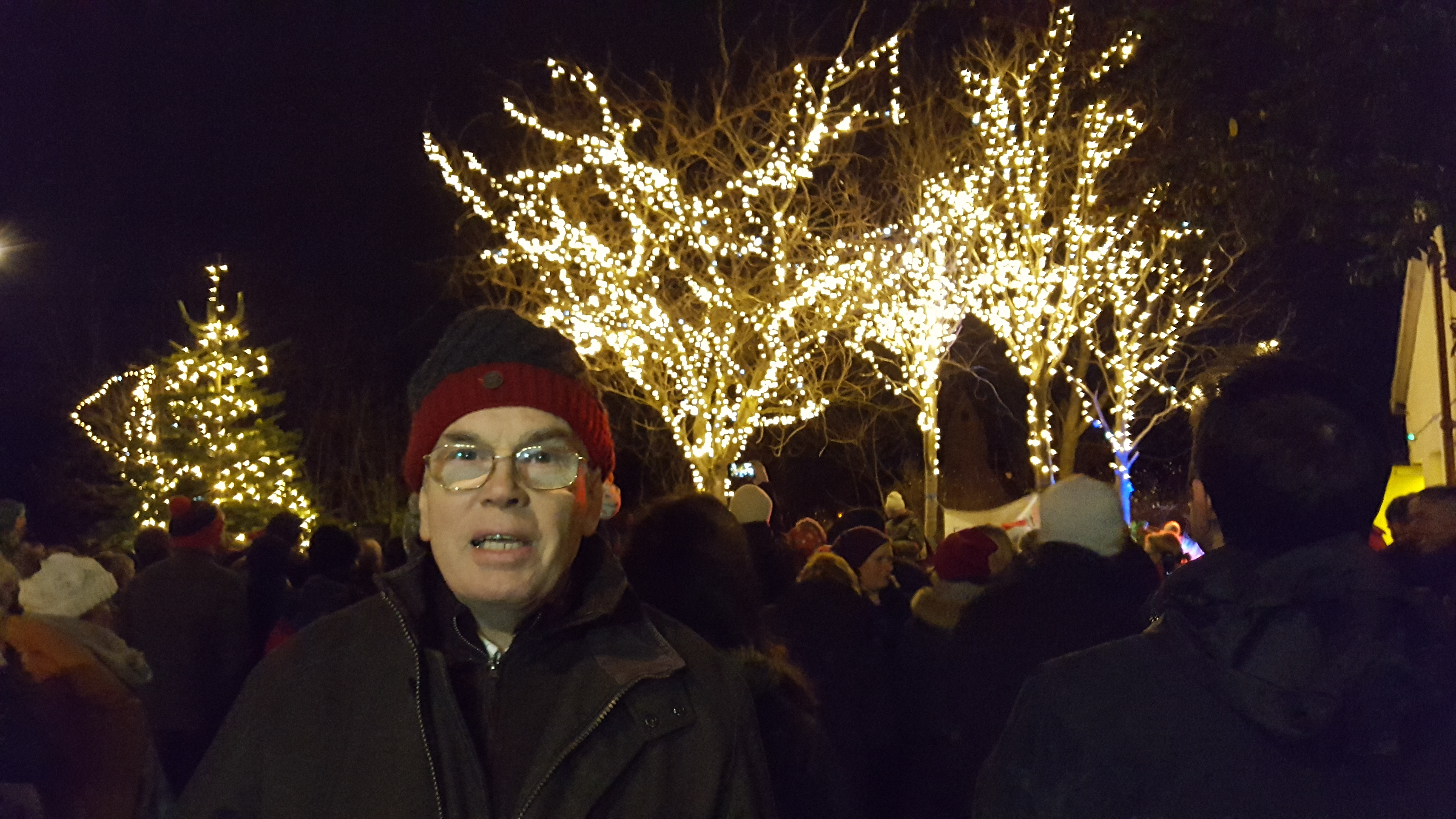 Nearly 300 people braved chilly conditions to attend the official switch-on of the Christmas lights in Balerno.
Richard Henderson, chairman of Balerno Community Council, revealed that they had ambitious plans to light the whole street in the future.
Local schoolchildren sang carols, the shops stayed open late and BBQ food was served.
And Mr Henderson said the turnout was a vindication of the up-grade of the lights this year.
He added: "Overall, you never know how many people are going to turn out to these things but this is a really good number and it's great to see so many.
"We had a good turn out last year when we crowd-funded the first stage.
"We had money left over and we always wanted to put lights all the way around the square."
Local housebuilder CALA helped sponsor the lights and Mr Henderson said: "CALA were very generous in their sponsorship.
"The crowd-funding from last year and help from local businesses has helped us.
"Next year we would hope to extend the lights as some of the traders at the top end of the street would like to see the lights closer to them.
"However, we're inching towards having the whole street lit and that would be a good outcome."