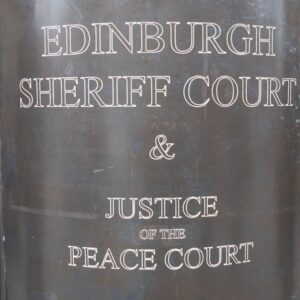 After yesterday's appeal regarding an alleged assault at Haymarket Railway Station which took place on the same day as the Scottish Cup Final, police have arrested a 23-year-old man.
The accused was detained in custody and was expected to appear in court today.
A British Transport Police spokesperson said: "British Transport Police can confirm that following a previous appeal a 23-year-old man has been arrested in connection with the alleged assault on a 37-year-old man at Haymarket station, Edinburgh around 9.45pm on Saturday, 21 May 2016.
"He is now the subject of a report to the Procurator Fiscal.
"The man is presently detained in police custody and it is anticipated that he will appear at Edinburgh Sheriff Court later today, Thursday 9 June 2016.
"Members of the public and media are thanked for their assistance in this matter."