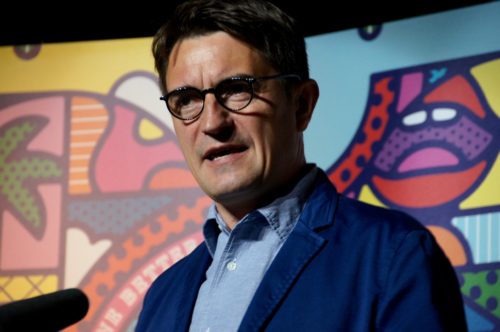 "Too much of what we are hearing in the press is negative. We are being told what we will lose if we vote in a certain way in the Referendum. We hear about how much it will cost in our household bills. To my mind it is far too negative and from what I hear from the public, people want a more positive vision for the future.
"Writers are exactly the kind of people whose job it is to create visions. They are imagining better worlds all the time. I think if we can put writers in front of audiences to talk about what they imagine then we have the possibility of sorting out some of the problems in the world.
"In this year's programme there is something for everyone and for all tastes. We have celebrities who have written brilliant memoirs like Sue Perkins of the Great British Bake Off, Gregor Fisher better known as Rab C Nesbitt and Simon Callow the great Shakespearean actor who will be speaking about Orson Welles."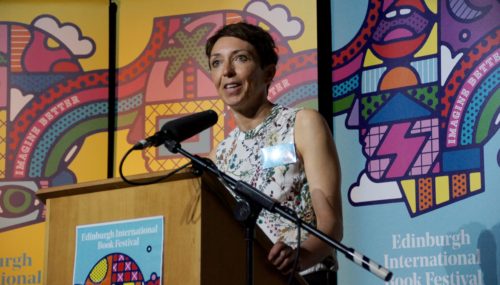 Janet Smyth, Director of the Children's Programme was, as she always is, very enthusiastic about the books and authors who will be speaking for children, but also the whole range of activities which take place at the Storybox activity centre.
"The Big Draw is part of the Baillie Gifford Children's Programme. Anyone can come along, and one of the illustrators from the programme will lead parents and children in creating a huge big picture!"
Alex T Smith is the illustrator in residence and will be presenting his many characters through fun workshops, Big Draws and interviews.
But there are also some children's events featuring books. David Mellings will be featuring Hugless Douglas who questions if food can be yummy without honey. Children's Laureate Chris Riddell will be presenting The Siobhan Dowd Trust Memorial Lecture highlighting the importance of giving all children access to books. And that is the great thing about much of the children's programme: it is always free to go into the Charlotte Square Garden, but some of the children's activities are also free to take part in.
Have a look at the programme here.