Bus operator Stagecoach and bus manufacturer Alexander Dennis supplied a fleet of new electric double decker buses to transport a group of several hundred world leaders and their teams around Glasgow during COP26.
Dignitaries including Prime Minister Boris Johnson, UN Secretary General António Guterres and Italian Prime Minister Mario Draghi, were transported in the buses to a reception event on Monday night.
Ten of Stagecoach's brand new iconic red London double-decker buses, which came straight from ADL's nearby production line in Falkirk, were used to provide the service. After the conference these vehicles will be delivered to TfL for use in the English capital.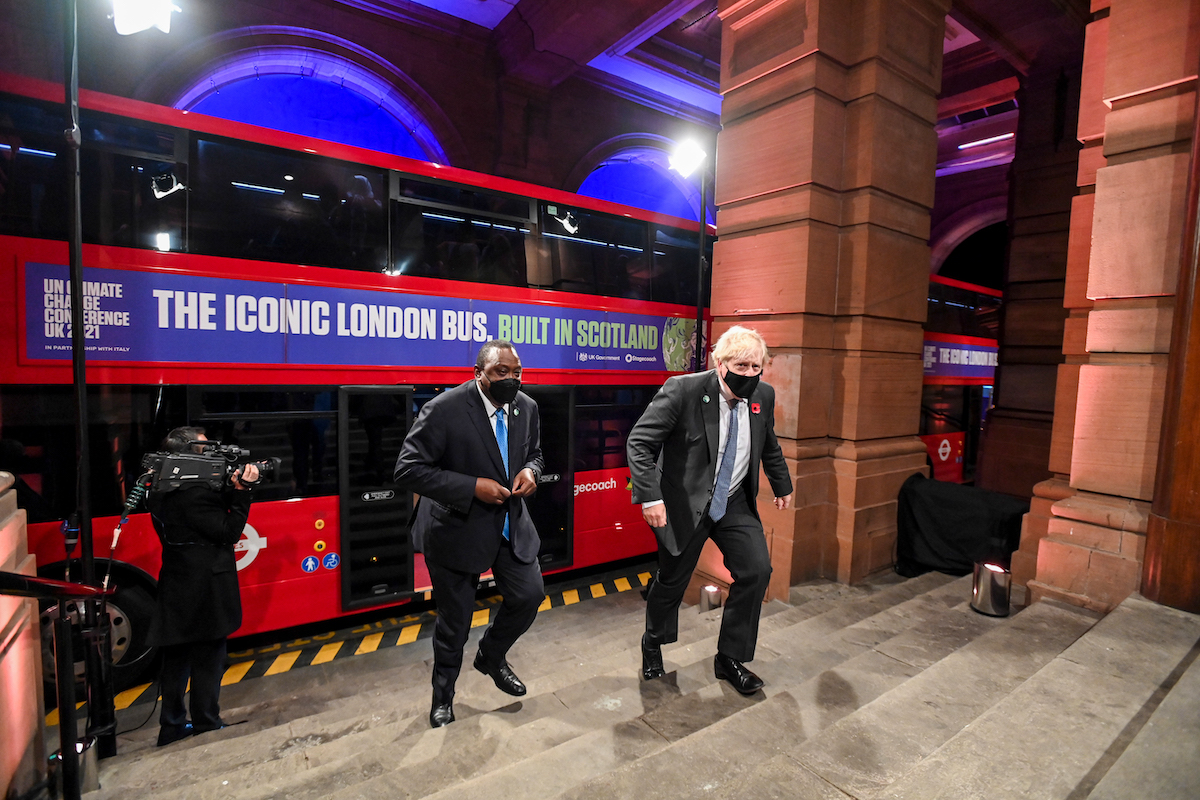 There is major investment in electric buses in Scotland. Stagecoach is rolling out 46 new fully electric buses in various cities including Aberdeen and during the summer six buses were introduced into rural communities in the West of Scotland in partnership with SP Energy Networks. Here four all electric buses were introduced earlier in the year.
Stagecoach is targeting a zero emissions UK bus fleet by 2035 as part of a commitment to become net zero by 2050. It has joined the United Nations-backed Race to Zero initiative and is committed to playing its part in keeping global warming to 1.5°C in line with the 2015 Paris Agreement.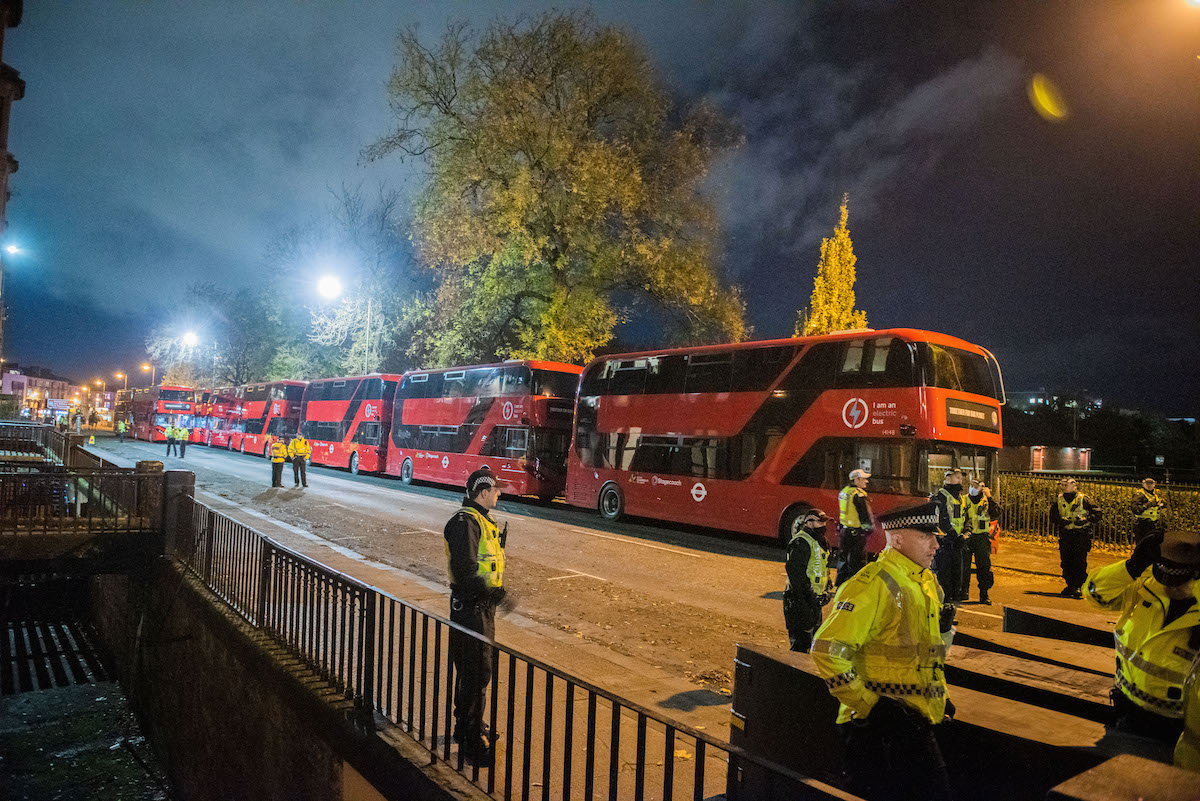 Martin Griffiths, Chief Executive for Stagecoach, said: "We are proud to be playing an important part in COP26 and we are delighted world leaders have chosen greener bus travel, which is central to meeting global climate ambitions. Stagecoach is investing hundreds of millions of pounds in new clean electric and other zero emissions buses, but one of the biggest positive changes people can make individually in addressing the climate emergency is by switching from cars to more sustainable public transport, cycling and walking."
Paul Davies, Alexander Dennis President & Managing Director, said: "COP26 is focused on finding solutions to the climate emergency and we are proud to be able to demonstrate a zero emission solution that is available right now. Clean electric buses such as the ones we're building for Stagecoach are key to reducing transport emissions around the globe and encouraging modal shift to sustainable transport modes."
Stagecoach also joined forces with energy industry leader and COP26 Principal Partner, SSE, and SWARCO Smart Charging to take part in the COP26 Road to Renewables 11-day nationwide tour.