With the new fandangled St James development galloping on apace, talk's turned to what'll happen to sad old Princes Street?
Will we continue to dredge through the rain to Zara when a shiny shopping emporium will house all the brands we desire and more? Unlikely, it seems, and what an opportunity it would be to turn such a stunning street into a neighbourhood: prime real estate with restaurants, bars and a terrific view. Sign me up.
For a taster of future Edinburgh living I met my chum Susie for lunch at Twenty Princes Street, a dramatic and elegant restaurant adjacent to the popular cocktail bar, Juniper and part of Indigo Hotel.
Directly opposite Waverley station this was the perfect location for us as my chum was travelling in from Fife and we needed as much time as possible for wine and food before the dreaded school pick up.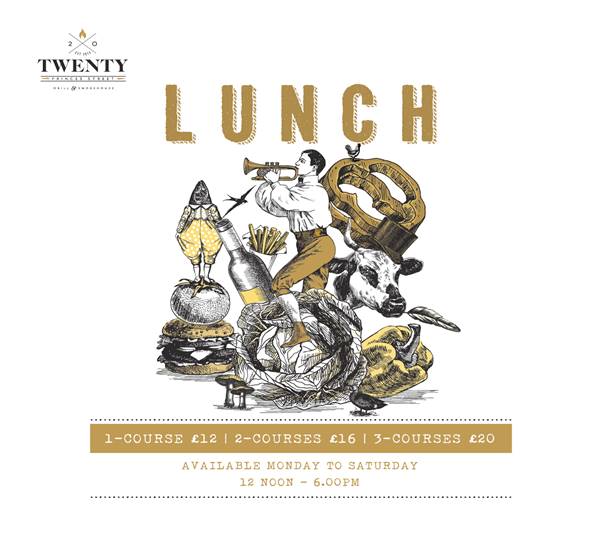 Sitting at a window seat soaking in the breathtaking views and sumptuous surroundings, we had a delightfully relaxing afternoon. We began with a glass of vino for me and a beautifully served G&T for Susie in a glass that we noted had a low centre of gravity. They must have form with boozy school mums.
We opt for the three course at £20 set menu with Susie choosing the super fresh and zingy Asparagus Soup and me being mildly more adventurous with a Chicken and Whisky Brulée. Who had the brilliant idea to brulée super soft pâté?
The burnt caramel gave a punch to the soft creamy richness and I was delighted to see some melba toast on the plate. You can keep your sourdough loaf. Melba toast to pâté is Anthony to Cleopatra.
Whilst I enjoyed my main dish of Sun Dried Tomato Tagliatelle, Susie hit the jackpot with 12 Hour Slow Braised Pork Belly. "Melts in the mouth!" she declares. But what's this I see, Madame Susie, left on your plate?
I'm ashamed to say my dear and lovely friend had left the crackling on her plate. Untouched. She may be the kindest, most thoughtful woman in the world but here I have reasons to question her character.
Ach, not really.