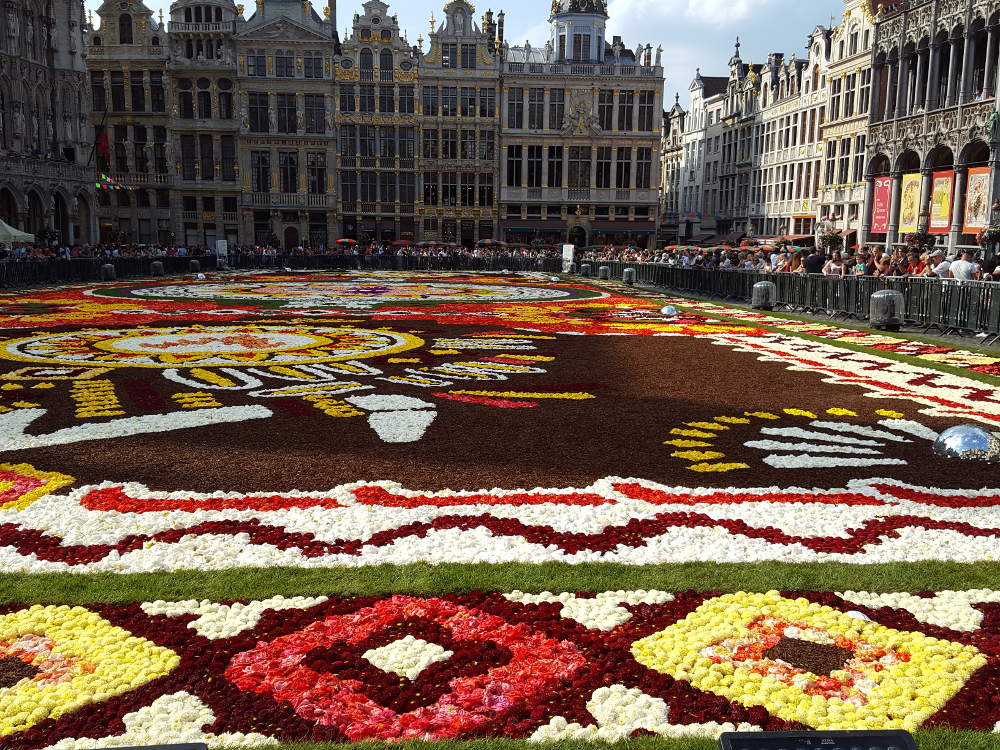 The Rough Guide to Belgium and Luxembourg £14.99
There is more to Belgium than politics said the blurb, and we set off with The Rough Guide in hand to test that.
Around two hours on the smooth Eurostar from London was the start point and we enjoyed the experience. It also allowed time to skim the guide.
A short taxi ride and we were at our hotel, the excellent, wonderfully-central, deluxe four-star Dominican, of which I will have lasting memories, but more of that later.
Out came the guide. Firstly, we required refreshment and we located a recommended bar only two minutes from our hotel. You won't go thirsty, by the way, Brussels is packed with atmospheric bars but the beer is pricey.
The book was consulted again as we set off in search of traditional street food, triple-fried chips, a speciality.
Once again, the guide proved invaluable as it guided us towards The Grand-Place and Brussels' best-known tourist attraction, the Manneken Pis.
Beware, the area around it is packed with people from around the globe and the aroma is of waffles as there are a number of shops selling a host of variations nearby.
Strolling away from the crowds, we passed a small museum dedicated to Jacques Brel, a name we had heard off and the guide provided the back-up information we needed.
This cosmopolitan metropolis takes its name from Broekzele or village of the marsh, a community which grew up beside the wide and shallow River Senne. The city boasts leading museums featuring artists like Jan van Eyck and Pieter Paul Rubens.
And we found the detailed descriptions of areas and buildings a real plus, particularly as we ventured around the city on the open-top bus.
We also tried the local trains from one of the seven, busy local stations.
Thankfully, there was an English-speaking student guide on hand as ticket buying on the machines and the destination board were difficult.
She alerted me to a special ticket for pensioners, it saves a considerable amount on the price of a ticket and does apply to British people.
Belgian cuisine is held in high regard worldwide and eating out is easy. There are a myriad of eating places around the Grand-Place but we preferred the Quai aux Briques, only a 15 minute stroll away, where there are several, most are quality and many do early-dining deals.
And, our hotel. The 150-bed Dominican has obliging, multi-lingual staff, is stylish, is in a prime location, has good breakfast choices and is well-appointed. One drawback for us is that the room was dark as it was only yards away from an office block.
My lasting memory, however, is the chanting music in the lifts. First time was OK but thereafter it became tedious.