This is the sixth year that Underbelly has organised Edinburgh's Christmas, and so there is an element of established events and also some new attractions which are being introduced for the first time.
Beginning on 16 November 2018 the festivities run until 5 January 2019.
The first thing to take place is Light Night when local Edinburgh singer Saskia Eng will flip the switch to light up the Christmas lights. Saskia was a contestant on The Voice.
Saskia Eng said: "I feel absolutely honoured to be switching on the Edinburgh Christmas lights. It is not something I ever expected to be asked to do. The people of Edinburgh have always supported me and I cannot wait to be there with them all at such a special time in my home city."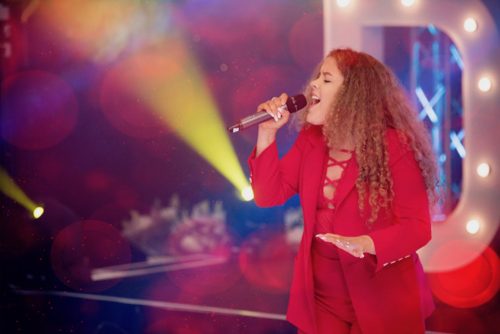 This marks the beginning of the ice-skating and mulled wine season with a little something for everyone. Part of the ethos which Underbelly mention a lot is that they want the events to be inclusive. There are 26,000 free tickets to the new event Silent Light available to charities working for local residents. EH residents can also enjoy a 20% discount on tickets for some rides and shows.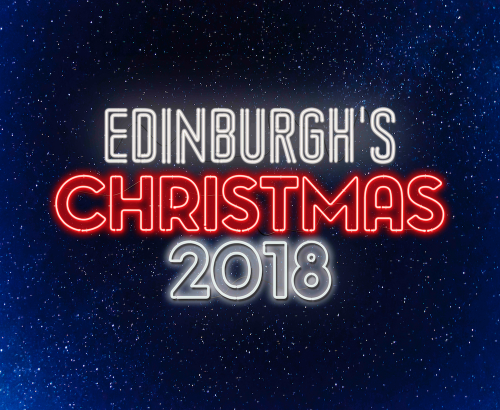 Charlie Wood and Ed Bartlam, Directors of Underbelly and Edinburgh's Christmas said: "We are so excited to be bringing Christmas cheer back into the city with one of the world's most ambitious programmes of outstanding shows and attractions for people of all ages to enjoy! Our headline event this year, Silent Light, is a silent disco street party like no other.
"Raising money for One City Trust and on 1 December taking part in St Andrew's Fair Saturday to support 3 deaf and blind charities, this special event will put a smile on everyone's face with a rich catalogue of top festive tunes synchronised to tens of thousands of lights! We also want to give away 26,000 free tickets to Silent Light via over 50 local charities to make sure that no-one is excluded from this only in Edinburgh event.
"And don't forget to join us and The Voice's Saskia Eng on 18 November for Light Night – get your Christmas groove on and let the festivities begin!"
Lord Provost of the City of Edinburgh, Frank Ross said: "Edinburgh is one of the UK's top destinations for winter celebrations and I'm sure this year's fresh and exciting programme will cement the capital as the place to be at Christmas time.
"It will be fantastic to see so many people enjoying Edinburgh's Christmas this year where there really is something for everyone. Festive favourites like the big wheel, the ice rink in St Andrew Square and the Christmas market will be back and this year will see the inaugural Silent Light: a fusion between Street of Light and a silent disco on George Street – it's the Christmas party everyone will want to join."
John Donnelly, Chief Executive of Marketing Edinburgh said:"There's nowhere as magical as Edinburgh at Christmastime. Our world-class winter attractions include something for everyone – from traditional family fun, with the likes of the popular ice rink returning in St Andrew Square, to uniquely festive ways to experience our city's attractions, with activities like the all new light display and silent disco on George Street to the spectacular Christmas market."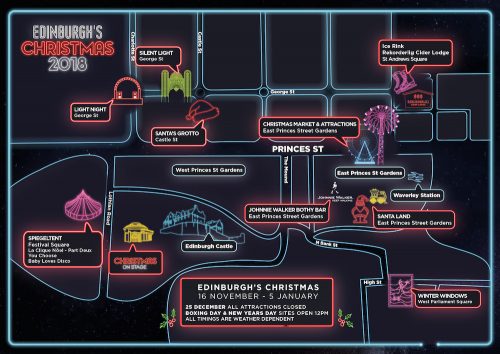 George Street and surrounds
Brand-new spectacular Silent Light is bound to brighten up even the Grinch's day! In a global first, Underbelly has invited the team behind the Fringe 2018 hit, Silent Adventures, to collaborate with Edinburgh's Christmas on a unique outdoor event for people of all ages to enjoy. Fusing the stunning hit of Edinburgh's Christmas 2016, Street of Light with a silent street party, Silent Light was born: a festivity like no other, with people dancing and singing underneath a spectacular architectural installation of archways festooned with thousands of lightbulbs synchronised to music! Getting everyone's Christmas groove on thanks to a rich playlist of first-class tunes, Silent Light is perfect Christmas entertainment. With 3 different themes to choose from (Santa's Sparkles, especially suitable for families, Christmas Crackers with all your favourite festive tunes and Disco Delights for the party crowd), Silent Light takes place up to 5 times a day between 4.45pm and 10pm, each slot 20 minutes long. 50p from every ticket goes to support One City Trust, a charity fighting inequality and exclusion in the city. 26,000 free tickets are also being made available to over 50 charities working in Edinburgh to give to local people, especially those who are at risk of exclusion or deprivation. Silent Light is supported by Essential Edinburgh, The Principal Edinburgh Charlotte Square and Signature Pub Group.
St Andrew's Fair Saturday is a mass celebration of arts and culture while supporting social causes and Scotland will be the first country to celebrate it as a nation-wide festival in 2018: St Andrew's Fair Saturday on December the 1st. This pilot edition is a partnership between the Scottish Government and the Fair Saturday Foundation. On 1 December all proceeds from Silent Light will go to support three charities: Deafblind Scotland, National Deaf Children Society and Royal National Institute of Blind People.
Light Night is back on 18 November to kick off the Christmas season in style! Encapsulating the true spirit of festive season: family and community, this special one-off event features a special performance from Saskia Eng, a young singer from Edinburgh who was a competitor on this year's The Voice, mentored by Tom Jones and will.i.am and who will also switch on the Christmas lights in the city! Light Night is hosted once again by Forth 1's Arlene Stuart and features stunning fireworks as well as music and dance performances from local Scottish groups.
Ice Rink, the elliptical, frozen heart of Edinburgh's Christmas is back this year to wrap around the Rekorderlig Cider Lodge in St Andrew Square, offering a re-energising cup of hot chocolate or hot cider!
Christmas just wouldn't be Christmas without a visit to Santa! This year Castle Street becomes the new home to Santa's Grottoduring Santa's winter residence in Scotland. The street will also host traditional children's rides as well as food and drinks stalls offering tasty treats.
The annual outdoor Nativity Carol Concert takes place on 2 December in St Andrew Square.
East Princes Street Gardens
Princes Street Gardens' Christmas Market – voted best Christmas market in the UK last year in a survey conducted by McCarthy & Stone – offers its visitors a wide range of local and homemade gifts as well as mouth-watering delicacies, all topped with a generous helping of Christmas spirit.
The Christmas Market also features a variety of rides and attractionsfor all the family to enjoy, including the Forth 1 Big Wheel and the almost 60m high Star Flyer, both offering a different view on the city full of Christmas cheer! Santa Land is back, transforming Lower East Princes Street Gardens into a magical place for families who can board the train at Santa's train station or get lost in the enchanted Christmas Tree Maze! Visit the website for a full list of rides and attractions.
Johnnie Walker who recently announced their partnership of Edinburgh's Hogmanay's world-famous Street Party, continue their support of Edinburgh's winter festivals with the Johnnie Walker Bothy Bar on the Mound.
Around the city
Winter Windows is back! This special creative project conceived by Underbelly in 2014 encourages Edinburgh's young and budding artists to showcase their talents to residents and visitors outside of the classroom and in our streets and community hubs. In 2018, Winter Windows will be displayed in West Parliament Square outside St Giles and continue in four other locations around Edinburgh: Great Michael Rise in Newhaven, Ratho's North Street, Royston Wardieburn Community Centre in Pilton and St Patrick Square just off Clerk Street. Each stained-glass window is designed around the theme of kindness. This year's Winter Windows is working with the support of St Giles' Cathedral and the City of Edinburgh Council department of Arts and Creative Learning.
An opportunity to discover an exciting new place each day, 24 Doors of Advent is a real-life advent calendar taking audiences through a different door every day throughout December as Edinburgh offers access to the unique buildings in the city. Visit the website for full line-up.
Festival Square Spiegeltent
La Clique Noël returns home for Christmas with a new seasonal spectacular, La Clique Noël – Part Deux. Following on last year's Christmas-season success, La Clique Noël – Part Deux has a reimagined line up of new eclectic and eccentric artists plus a few firm favourites for this year's festive edition, including the astounding fire-eater and sword-swallower Heather Holliday, aerialist Stephen Williams with his famous bath act, hair-dangling Fancy Chance, magic and comedy master Albert Cadabra and mistress of mayhem, host Bernie Dieter who took Edinburgh Fringe 2018 by storm as Little Death Club's MC. The show will feature a scintillating live band and the best of the best in adult, genre-bending, new variety – all in one unforgettable night! More acts still to be announced!
Edinburgh's Christmas is the place to be for families too! This year even more so thanks to You Choose, a brand new interactive musical show for people of all ages to enjoy. Based on the brilliant book by Pippa Goodhart and Nick Sharratt, the show comes from Nonsense Room Productions whose Shark in the Parkwowed Edinburgh-based and visiting families in 2017. But in this show – you choose what happens… Using the best-selling picture book as inspiration and through a series of games and challenges each show will come up with a unique story, with different characters every time. A brilliant excuse to come every day!
The legendary Baby Loves Disco returns to Edinburgh's Christmas with only 3 dates with Christmas Cheer (9, 22 and 23 December). With its unique day-clubbing experience for parents with babies, toddlers and young children Baby Loves Disco is a perfect Christmas treat! Features include a resident club DJ spinning nostalgic party floor fillers, a licensed bar for parents, face painting, festive crafts, toddler play equipment, dress-up, dancefloor games with giveaways, bubbles, balloons and more – all included in the price. Christmas Cheer offers Christmas tunes and pressies from Santa as he struts his stuff on the dancefloor.
Christmas on Stage, brings together the ultimate guide to festive on-stage entertainment in Edinburgh. It is back with a dazzling new line-up of shows including the abovementioned La Clique Noël – Part Deux and You Choose, and also Mouthpiece, McGonagall's Chronicles and The Gospel at the Traverse Theatre, Royal Lyceum Theatre's Peter Pan, Doris Day Show at the Gilded Balloon, The Mother at the Pleasanceand Kinky Boots at the Playhouse.
All Edinburgh's Christmas tickets are on sale from 10am on Wednesday, 3 October on www.edinburghschristmas.com and 0844 545 8252. Edinburgh postcode residents can enjoy 20% discount on selected rides, attractions and Festival Square Spiegeltent shows: La Clique Noël – Part Deux, You Choose and Baby Loves Disco's Christmas Cheer.