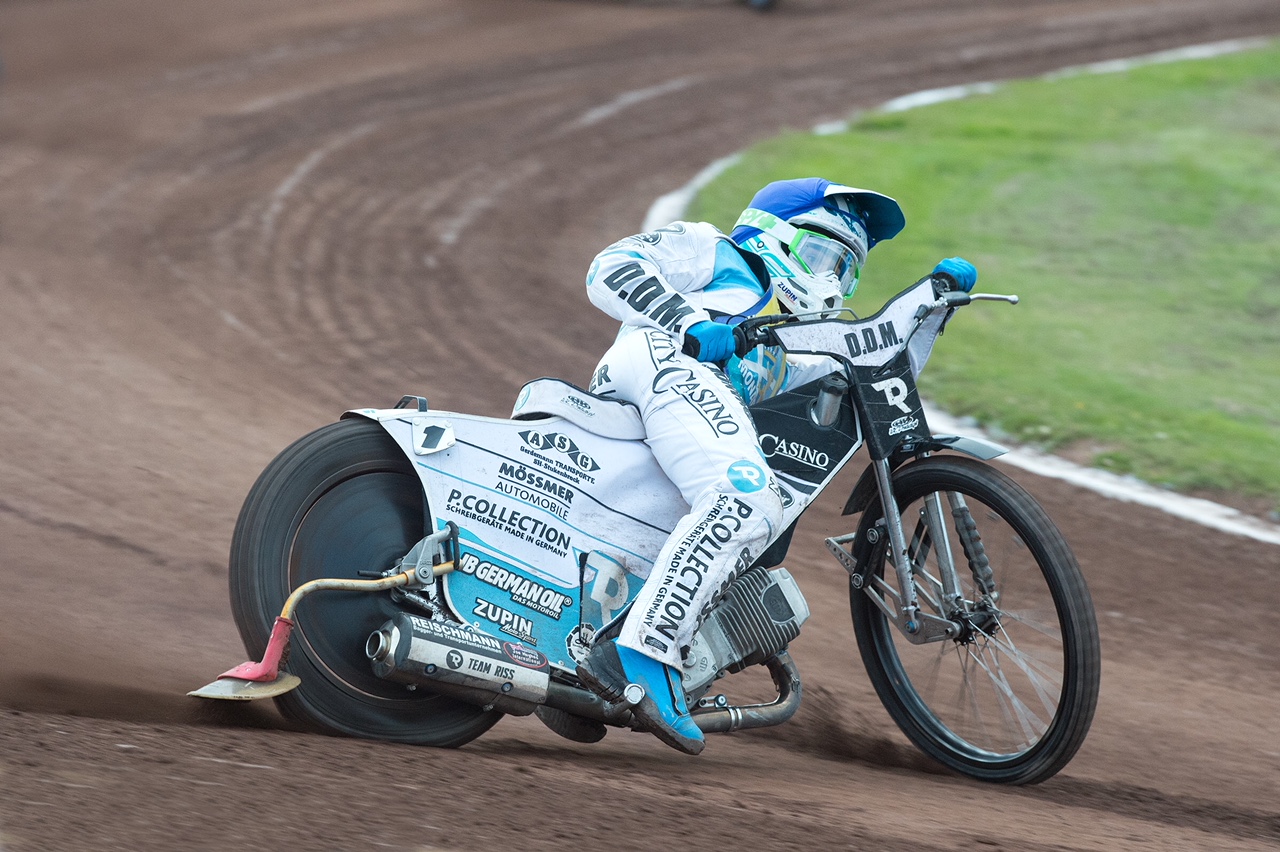 Edinburgh Monarchs' German-born skipper Erik Riss scored 11 points in the SGB Premiership play-off semi-final for King's Lynn against injury-hit Belle Vue Aces.
Lynn boss Dale Allitt said: "We said all year that we wanted to put the pride back into the club.
"The club had never finished top or got to a play-off final at this level, but we will stay very grounded."
Aces manager Mark Lemon said: "Unfortunately, we have felt the loss of Dan [Bewley] and more recently Craig [Cook], and you can't help but feel that, had we had a full team, things could have turned out quite differently."
Elsewhere, Glasgow Tigers star Chris Harris was the toast of his team-mates when he secured a Premiership Grand Final berth for Poole Pirates.
The evergreen racer – nicknamed Bomber – used all his experience to mug Somerset Rebels in an astonishing Heat 15 ride at Wimborne Road.
The scores were tied and Somerset skipper Jason Doyle led Heat 15 for three-and-a-half laps.
But Harris dived through on the inside entering the final two turns and then won the race to hand the Pirates a 47-43 win on the night and a 91-89 aggregate victory.
Harris scored 11 points and Somerset boss Garry May said: "That was a great ride from Bomber to win it."
Pirates are joined in the final by premiership leaders King's Lynn who secured their Grand Final place with a 54-36 win over under-strength Belle Vue.
Sunday's planned re-staging of the Ben Fund Bonanza at Redcar has been cancelled.
The meeting, initially rained off at Peterborough in March, will not be run this year with the tenth staging now taking place in 2019.