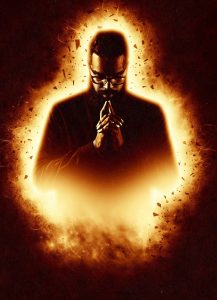 Stand-up comedian, actor, writer and presenter Romesh Ranganathan will return to the city where it began for him as part of his 2019 UK tour. Nominated for Best Newcomer at the 2013 Edinburgh Comedy Awards, Ranganathan will play the Edinburgh Playhouse in November next year.
But next year he plans to put showbiz aside to deliver a carefully-curated selection of all the things he has found unacceptable since his last tour, including why trying to save the environment is a scam, why none of us are truly free, and his suspicion that his wife is using gluten intolerance to avoid sleeping with him.
His deadpan humour has become a trademark feature – but there are things he needs to point out, discuss and have a good moan about.
Romesh Ranganathan will be at the Edinburgh Playhouse on Friday 22nd November 2019. Tickets are on sale from this Friday, 28th September 2018.