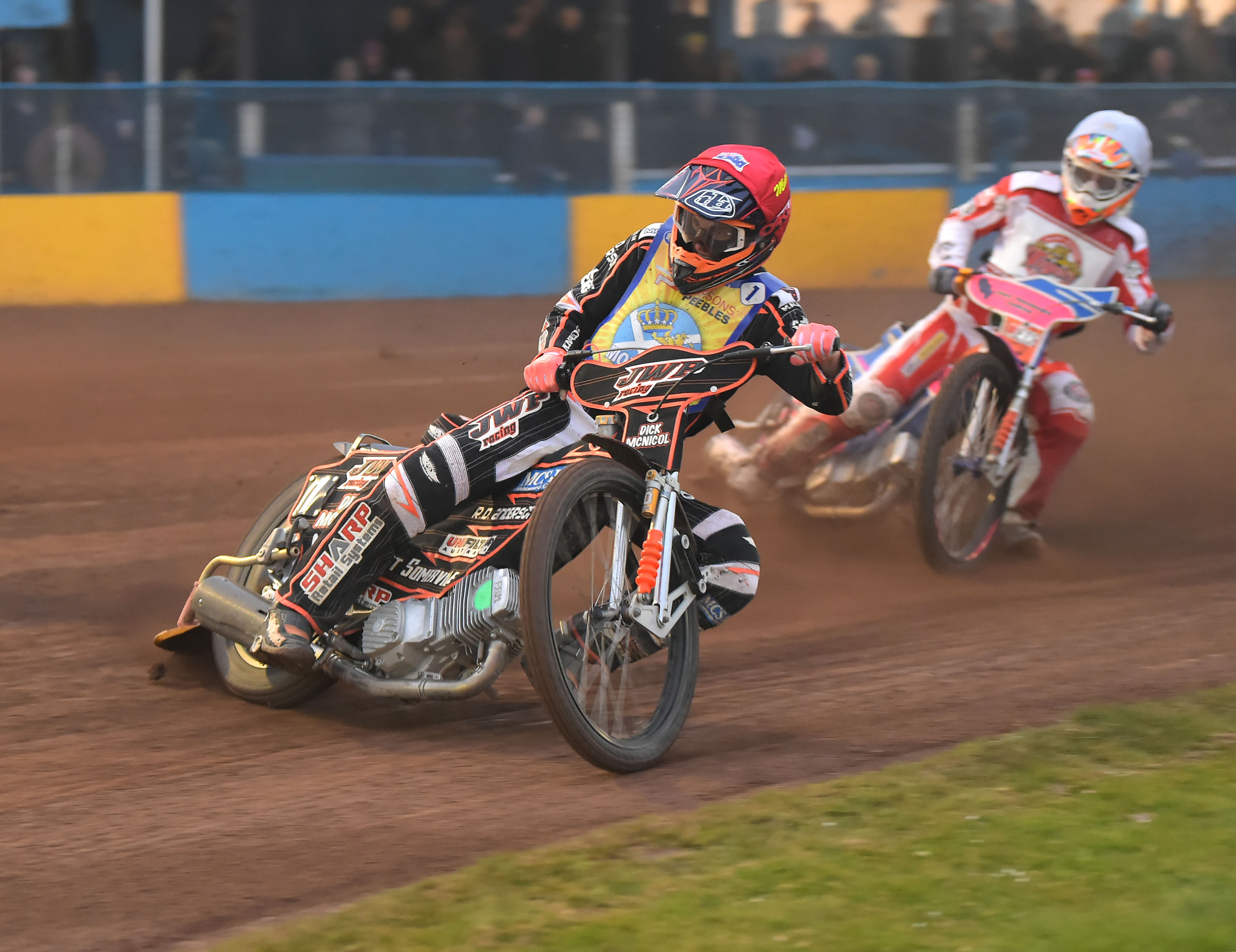 SGB Championship riders who represent clubs north of the Border featured in the SGB Premiership.
Wolverhampton Wolves skipper Rory Schlein with 11 points and Sam Masters scored ten points as the former Edinburgh Monarchs duo helped spearhead the shooting down of Rye House Rockets in the SGB Premiership.
Jacob Thorssell top scored for the Midlands side on Monday with a 15-point maximum while Glasgow Tigers' star Chris Harris and former Berwick Bandits rider Edward Kennett both scored six points with Berwick's Aaron Summers on five points for the visitors in the 60-30 defeat.
Rye House boss Peter Schroeck said: "You have to give it to them. They out-foxed us big-time.
"When your three heat-leaders are not getting the points you know you're going to be in trouble."
Elsewhere, three former Monarchs riders were among the top scorers as Belle Vue resisted the comeback efforts of Poole to record a 47-43 win at the National Speedway Stadium in Manchester.
Craig Cook powered to ten points but Max Fricke topped the scoring with 12 points.
And former Tigers and Monarchs racer Dan Bewley ensured the match victory. He scored 11 points overall and Dany Gappmaier of Berwick collected one for the home side.
Cook said: "We hit the ground running which is exactly what we wanted, but when you're against a team like Poole you know it's not going to be long before they really wind it on.
"They pushed us very hard and to be honest, we didn't expect anything less. They're favourites for the league and have some very talented riders who are capable of big things.
"We got the job done and brought home maximum points. It just shows what we're capable of, even with some of our strongest guys missing."