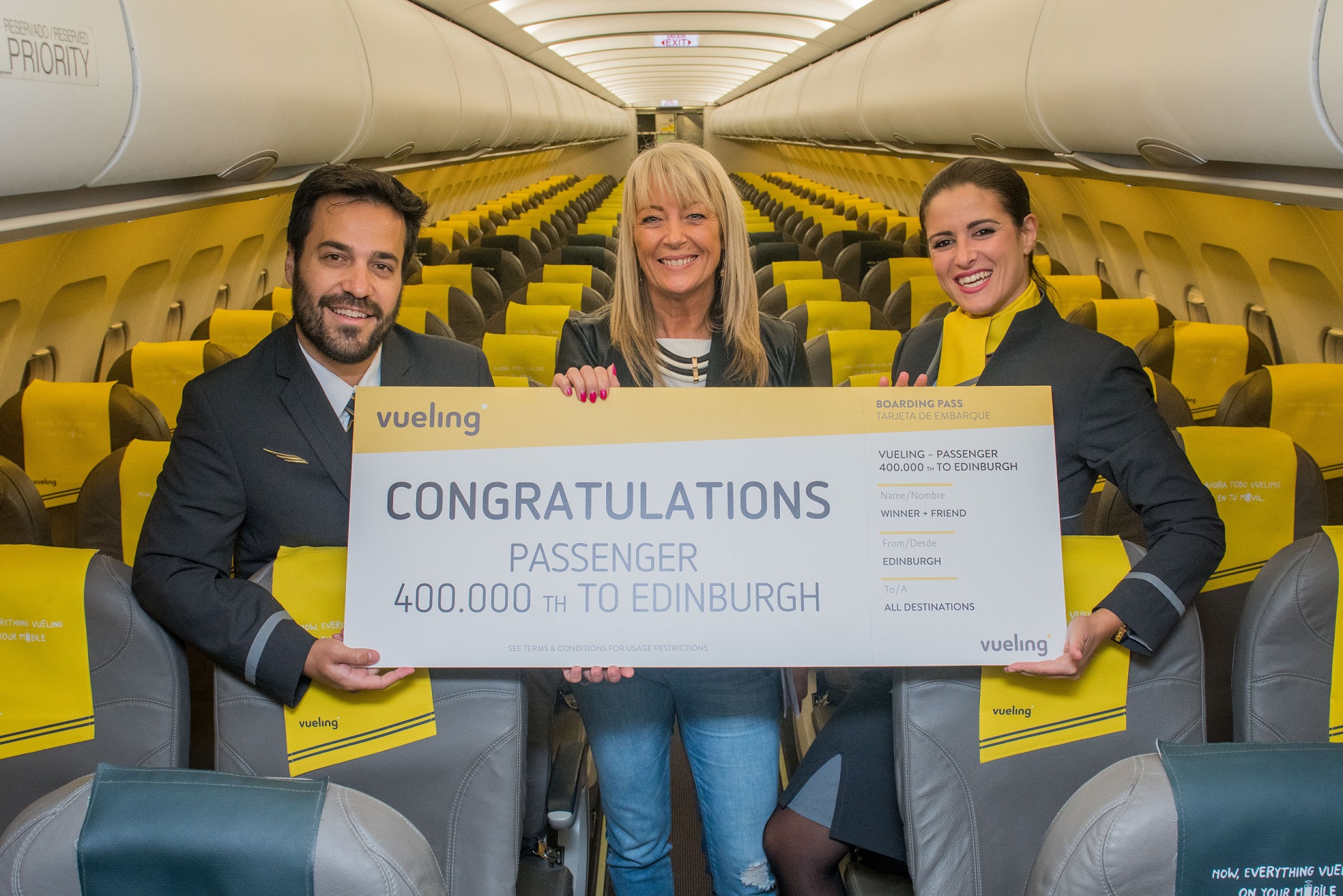 Vueling reached its 400,000th customer travelling through Edinburgh Airport and celebrated by surprising South Queensferry resident, Tracey McTeague before boarding her flight to Alicante with a pair of free return flights to Barcelona.
The low-cost Spanish airline provided more than 100,000 seats from the Scottish capital alone last summer.
For the coming winter season, Vueling will be offering up to three weekly flights to its Spanish hub Barcelona where there are a number of connections to a variety of popular destinations including the Balearic Islands, Canary Islands and Morroco.
Gordon Dewar, chief executive of Edinburgh Airport, said: "This is a fantastic achievement for Vueling who are an important partner for us.
"Since coming on board they have offered increased choice for our passengers and we look forward to growing our relationship with Vueling and the IAG group and celebrating many more milestones in the future."