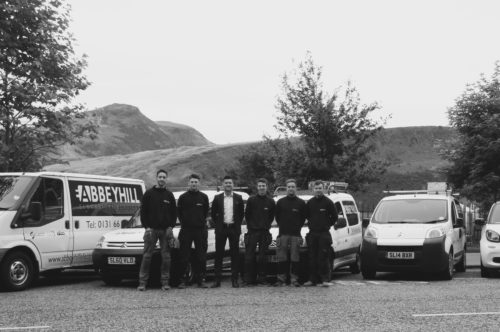 Edinburgh-based Abbeyhill Electrical Services Ltd have been shortlisted for a prestigious electrical industry award – in no less than three categories.
They have been chosen for Best Delivery of Customer Service, Best Small Contractor and Best Visual Promotion in the SELECT awards to be judged this autumn. The industry awards dinner is a black tie affair which takes place at the Radisson Blu on Glasgow's Argyle Street. They aim to uphold and celebrate the highest standards as well as highlighting innovation.
And the procedure to get onto the final list involves much more than just an application. The judges visit the business to check over the application.
The Cummings brothers who bought over the business in November 2015 have been working hard at growing their customer base, while also ensuring that they have a commercial presence.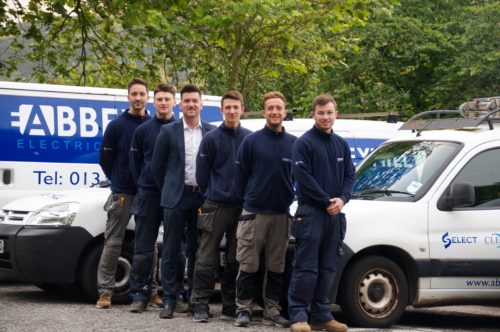 Kenny Cummings said : "In the relatively short time since we took over this business we have worked hard, and it is good to see that our efforts to grow the business are paying off."
Part of that was to rebrand their office in Abbeyhill and also their fleet of vans and cars.
Here they are with some of their vans to show them off, and we hope to hear that they have won an award in at least one category next month.