Virgin Trains has increased its services between Edinburgh and London sparking an increase in bookings as a result.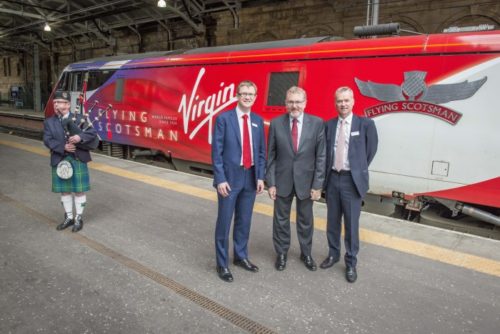 The new timetable has 42 additional trains every week and begins in earnest from today. This £140 million investment programme in the east coast route will add 22,000 seats to trains each week.
Bookings have gone up by 15% on the same period last year.
The uplift in journeys was welcomed by the Secretary of State for Scotland David Mundell, who launched the new timetable in Edinburgh this morning.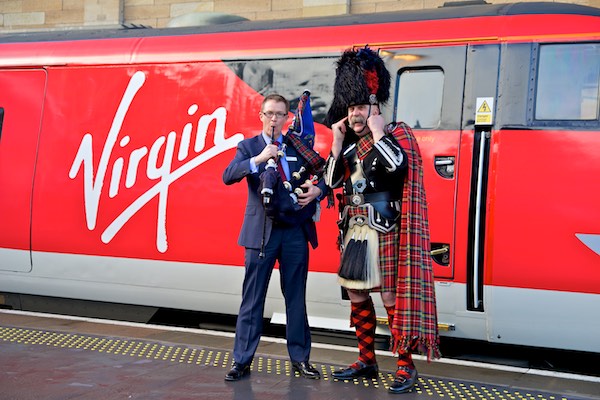 Mr Mundell said: "Good connectivity between London and Scotland is vital for our economic security, so this improved Virgin service is really good news. More trains between Edinburgh and London – and all the stops in between – will mean more choice and flexibility for rail travellers in Scotland.
"It will make it easier for Scottish businesses to reach customers and markets right across the UK. These new services will also bring more visitors to Scotland, helping to boost jobs and prosperity. The UK Government is investing more than £38 billion in the UK's rail network to improve services across the country.
"This is part of a long-term plan to improve our transport infrastructure and it is only possible because of the action we have taken to deliver a strong economy over the last six years."
Virgin Trains is also offering free wifi to all customers who book online and a new First Class menu overseen by British chef James Martin. The new menus will champion producers along the train route and will be fresh and local.
David Horne, Managing Director for Virgin Trains on the east coast route, said: "We're really pleased that our new services have proved so popular with the travelling public.
"We think the combination of service improvements and a half-hourly frequency is a winning combination, and that together with low fares we'll be able to persuade more people to switch from the inconvenience of air travel to the comfort of our trains."
Click here to book your trip.