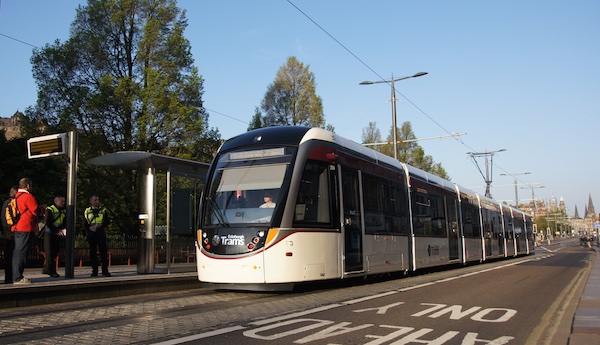 Bus drivers are in open revolt against Edinburgh's plans to extend its tram line into a system.
A Facebook group called Stop the Edinburgh Tram Extension has been set up by bus drivers, and counts many drivers among the group which has quickly escalated to just under 3,000 members.
The city council recently voted in favour of extending the system from the east end of the city centre to Newhaven. The route was originally to take this route but the Leith section was scrapped as the costs and delays of the project spiralled.
To pay for the extension, which is set to cost £144million on top of the original £750m cost, council-owned Lothian Buses will be asked to pay £20m over four  years from their profits which have regularly been around £8m per annum in the recent past.