Police Scotland has issued advice on bicycle security.
More than 500,000 bikes are stolen in the UK each year because they're poorly secured or not secured at all. More than half of all bikes stolen are taken from the owner's property.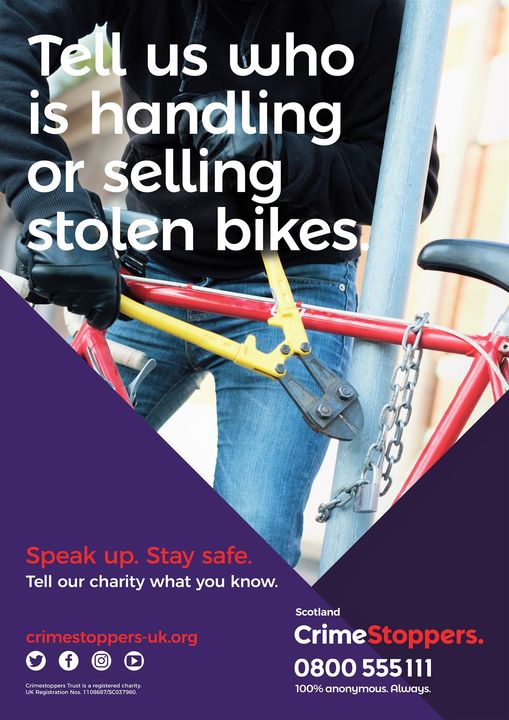 To help protect your bike by following these guidelines:
Photograph your bike and record all of your bike's details and distinguishing features and keep in a safe place. The serial number can be found on the bottom bracket.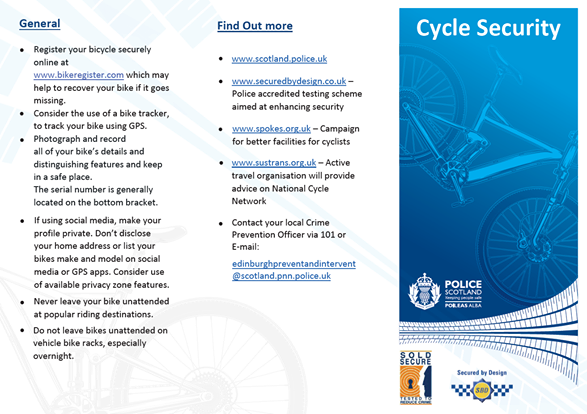 Register your bicycle securely online at the National Cycle Database, www.bikeregister.com Doing this may help to recover your bike if it goes missing.
On registering, you can also download a bike logbook where you can record your bike's details to keep at hand.
Security mark your bike's frame with a UV pen or other method – the mark should include your home postcode and house number.
Insure your bike, either on contents insurance or separately if required.
Visit our website for more advice –
Officers have also asked for the public's help to identify thieves and the people selling and buying stolen bikes.
If you know who is stealing bikes or selling them? You can contact the independent charity #CrimeStoppers 100% anonymously on 0800 555 111 or via their anonymous online form here