It's International Women's Day on Sunday and to recognise that we have spoken to the three women who run Edinburgh Trams.
They are Sarah who is Operations Manager, Sinead, CAF Project Manager and Gail Siemens Mobility Infrastructure Manager. They manage over 115 staff and 90% of the employees they look after are male.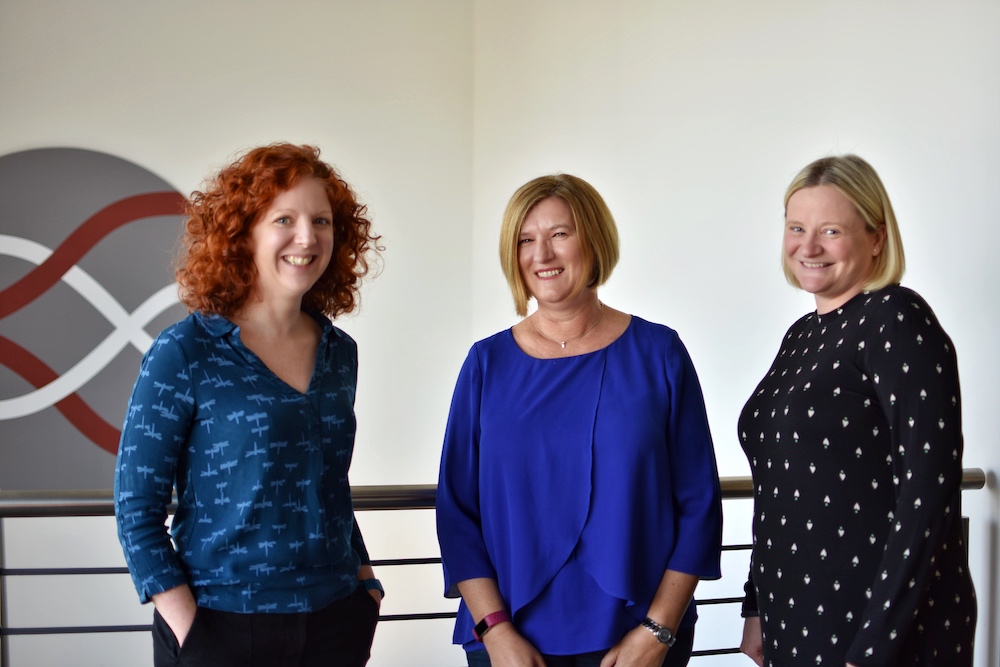 What is your role at Edinburgh Trams?
Sarah: I head up the Operations function at Edinburgh Trams. I'm in charge of the service and look after all our Tram Drivers, Controllers and Duty Managers.
Sinead: I am the CAF Project Manager. I lead a team of 21 staff consisting of Engineers, Technicians, Purchasing and Administration staff. We are responsible for ensuring the trams are reliable and safe to operate.
Gail: I am the Infrastructure Maintenance Manager and head up the Siemens Mobility team of Engineers and Technicians. The team maintain the tram infrastructure and provide a 24/7 response to any incidents or failures concerned with the tram infrastructure.
Why did you get into the light rail industry?
Sarah: I initially studied Law in England, however after moving north I decided to get into an Operations role at Edinburgh Airport then when trams came along, I fancied a new challenge. I started as a Duty Manager and was promoted to Operations Manager almost four years ago.
Sinead: I started working for the rail industry after graduating from university with a Mechanical Engineering degree. I came across a number of graduate opportunities within the rail industry and was really surprised at the amount of variation of roles available. The idea of improving public transport in local communities and being involved from start-up really appealed to me.
Gail: I got into rail by accident, I had been travelling for a year after graduating with a degree in Electrical and Electronic Engineering and returned home looking for a job. I applied for job with the Overhead Line department of British Rail loved it, and have stayed in rail ever since.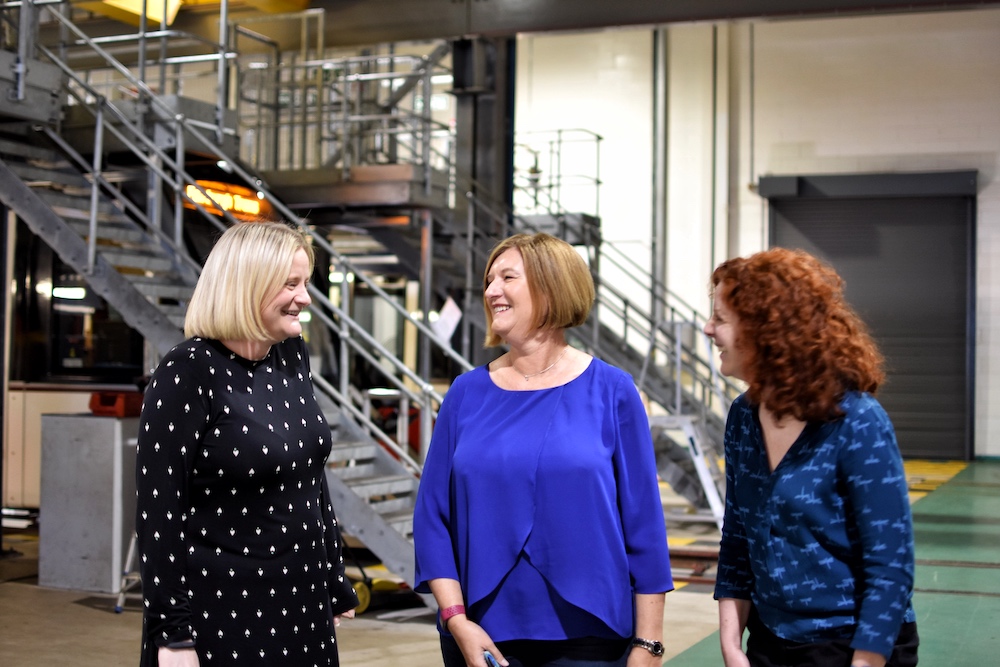 How important is it that more females get into rail?
Sarah:  It's so important that we help young women see how varied this sector is. I would personally love to see more female applicants for operational roles here at Edinburgh Trams. Currently we have a lot of our female Ticketing Services Assistant staff who then take the leap to be a Tram Driver. There is no right path for young women in their careers, you never know where you might end up – that's the great thing about rail!
Sinead: It is vitally important that more females get into the rail industry, there is so much evidence that diversity in the work place improves business performance.  Good public transport is so important these days especially if we want to reduce our environmental impact.
Gail: Rail, certainly in Scotland is very white and male. This needs to be challenged. By encouraging females and a more diverse population into the industry this can only be good. I think we need to be targeting girls at primary school age to let them know that the STEM subjects are fun and that there are places for girls to shine in these industries.
What challenges have you faced being in a male dominated sector?
Sinead: I think being underestimated (or mistaken for the admin) is probably the main challenge, although to be fair I like the challenge. I think the Edinburgh Trams team are setting a great example for the industry and hopefully we can encourage more young females to think about a career in rail.
Gail: In my early career I was often mistaken for the clerical support in the office. Welfare facilities, particularly out on track basically did not exist which made for some uncomfortable shifts! I have also worked with some fantastic men over the years who have supported and promoted me which I always felt was because I was capable and the best person for the job. The greatest challenge I've faced was the inflexibility of work arrangements once I had my children. Juggling a full-time job, childcare and running a home was very challenging.
Sarah: It was clear from the outset that people were surprised by my age, appearance and the fact I was a female. This was very apparent at a meeting I attended when on entering the room I was advised the hairdressing and beauty workshop was being hosted further down the hall. To me facing this was just another challenge and I saw it as an opportunity to show what I was made of. There are many male colleagues in Edinburgh Trams who support me and have continued to encourage me with my own development within the business and recognise the value diversity brings to Edinburgh Trams.
What advice would you give to other women in the sector?
Sarah: Never feel intimidated or like you don't have a voice, work hard and show them who is boss – being a woman is amazing, don't apologise for it!
Sinead: Believe in yourself, trust your instincts, women can do anything they want to and be authentic.
Gail: Be yourself, work hard, treat others as you would want to be treated yourself, aim high and have fun!