Yesterday at the launch of the Just Eat Cycles electric bikes, we spoke with Ellie Grebenik of the Energy Saving Trust.
The organisation has provided funding to Transport for Edinburgh to procure 68 of the new bikes for the hire scheme run by Serco in the city.
But we also learned that the Energy Saving Trust could also help members of the public, whether you are a business or an individual and you want to buy an e-bike, or perhaps an electric cargo bike.
This is what Ms Grebenik who is a Programme Manager with Energy Saving Trust explained: "The Energy Saving Trust has provided Transport for Edinburgh with some funding towards 68 of these e-bikes. I believe there's actually over 160 of them available all across Edinburgh which is which is going to be really fantastic for tourists and residents alike.
"The Energy Saving Trust runs an E bike grant fund scheme which was accessed by Transport for Edinburgh.
"This is available to local authorities, public sector organisations and also community groups right the way across Scotland to instil e-bikes in their way of work."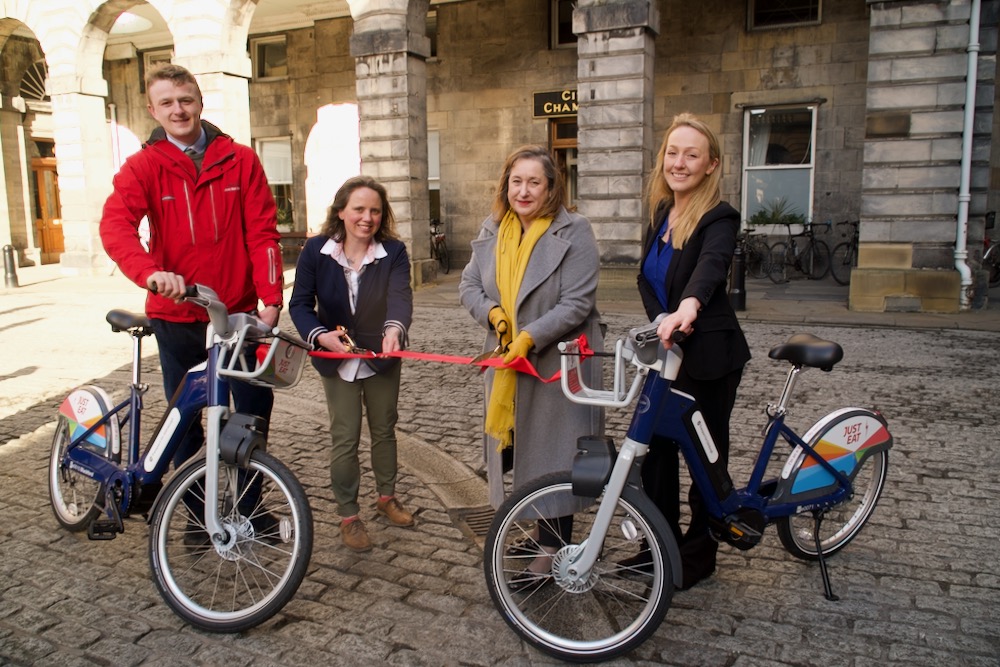 We asked how much that means in money terms?
"In total so far for the e-bike grant scheme which is delivered by Energy Saving Trust and funded by Transport Scotland, we've actually given out almost £2 million pounds of funding to local authorities, public sector organisations and community groups.
"Ebikes are a fantastic way to get around. Edinburgh is obviously well known for having hills. But also people are more likely to cycle further and for longer than if they were on a normal bike.
"So if you do decide that an E bike is something you'd like to purchase, Energy Saving Trust also have an interest free e bike loan, and that's available for members of the public in Scotland and also businesses to purchase any new electric bike, but also adaptive bikes, adaptive e bikes, e-cargo bikes, and also normal cargo bikes as well.
"And the aim of this scheme is to really make sure that cycling's accessible to everybody in Scotland."
As well as Transport for Edinburgh Bikes for Refugees in Edinburgh also got funding of £12,396 for 4 e-bikes last year.