LIDL is giving away £10,000 of shopping vouchers to celebrate opening its 100th store in Scotland.
If you are among the first 100 customers in a LIDL store in Scotland on Saturday 25 January 2020 then you can claim a goody bag. In each store there will be one bag with a £100 voucher in it!
Why all the photos of KT Tunstall with this article? Well at the moment the Scottish singer songwriter is on a tour of music and food with LIDL. The tour ends on Saturday in Edinburgh at Assembly Rooms and is part of the Culture Trail at the Burns&Beyond Festival.
Ms Tunstall said ahead of the tour : "I'm delighted to be teaming up with Lidl for a very Scottish week of music, food and fun. There is a powerful place where our mutual interests meet -supporting local suppliers, looking after the environment, and raising important funds for children's charities in Scotland. 
"When I decided to start cooking for myself on tour, it turned into 'KT's Kitchen' – a mad-dash online cooking show with friends where I prepare very simple, quick, healthy and delicious food backstage.
"The upcoming tour will involve live performances, backstage KT's Kitchen cook offs, school visits, trips to see local producers and a lot of laughs with myself and the band girls along the way."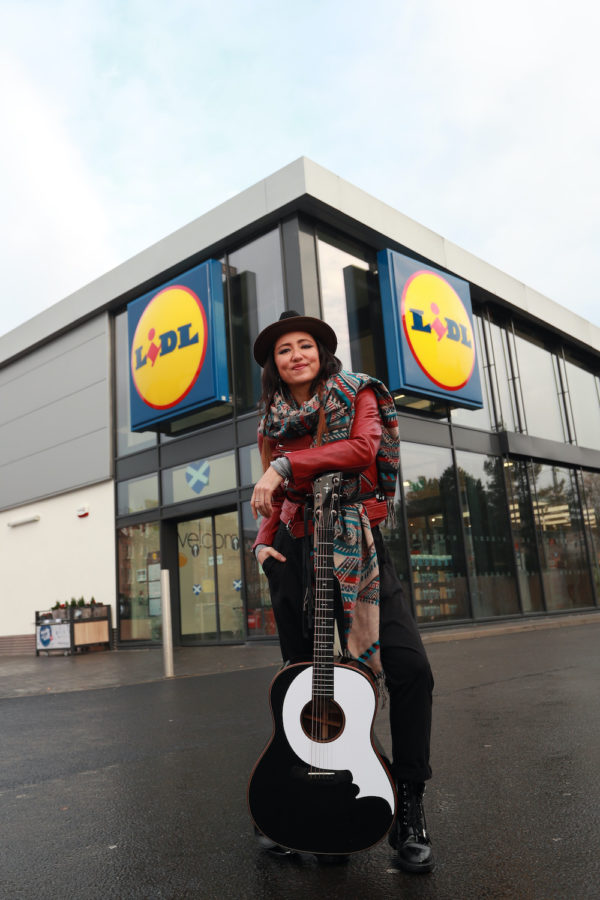 In the goody bag you will also get a Deluxe Scottish Selection shortbread. LIDL's 100th store will open in Cowdenbeath on 25 January 2020 at 8.00am and customers are invited to the ribbon cutting.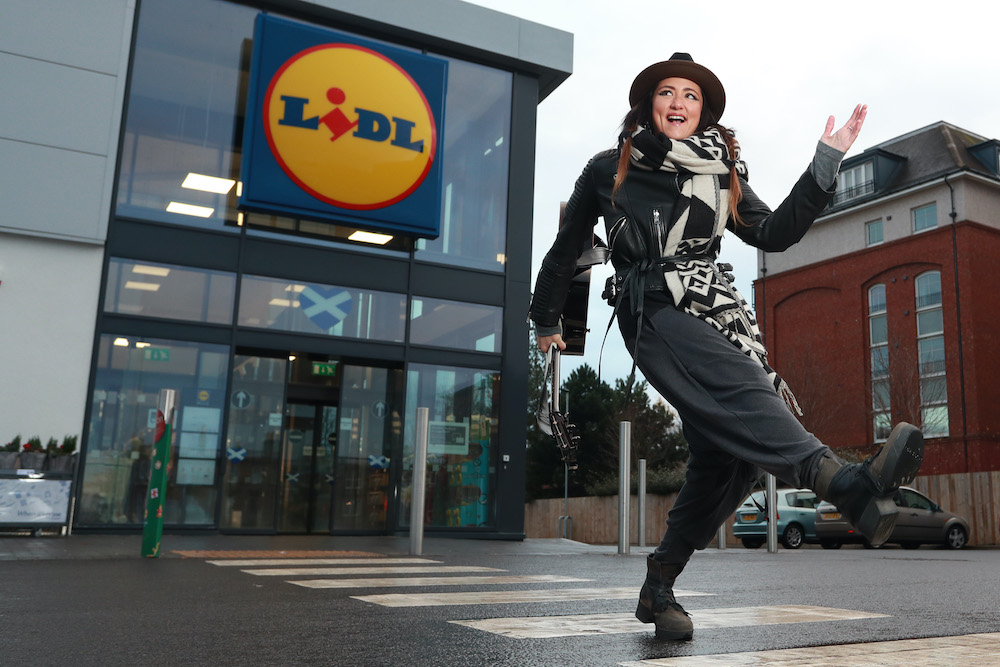 LIDL will stock over 100 Scottish favourites for under £1 each from Saturday including brands like Mrs Tilly's, Nairns and Baxters.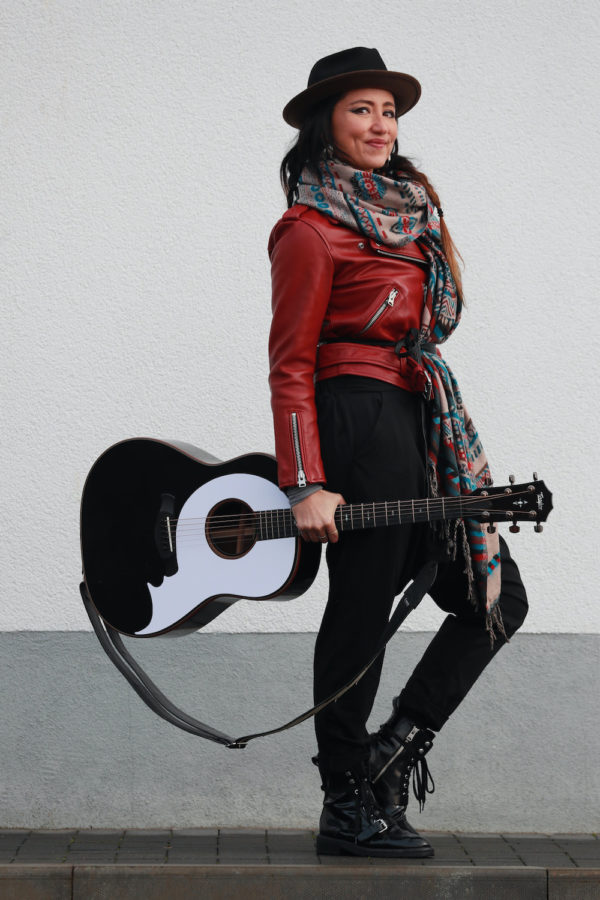 Ross Millar, Lidl GB Regional Director – Scotland, said: "It's a year of momentous milestones at Lidl as we celebrate our 25th year in Scotland and look forward to opening our 100th store on Saturday.
"Since opening our first store in Scotland, we have built a network of over 60 Scottish suppliers and, as our estate grows across the country, we will continue to support local producers and proudly serve communities from Kirkwall to Stranraer."
Further information on the competition and terms and conditions can be found at: https://www.lidl.co.uk/about-us/competitions/100th-scottish-store-100-prize-win-terms-and-conditions