Hearts has joined forces with Edinburgh Napier University to launch a partnership that aims to inspire their women players to pursue a higher education alongside their career in football.
The Tynecastle side has signed up with Napier University's Dual Career Programme, which gives players the option to study for a degree while developing their football skills. The programme will enable players to arrange training and match schedules within their academic timetable. Players will also be given the opportunity to take part in pioneering research projects within the burgeoning women's' game. Both Hearts and the University hope this programme will attract players and students from overseas, including the United States of America where women's football has proved such a success.
Edinburgh Napier's Dual Career Programme will enable these athletes who choose the University for study to gain automatic membership into the University's Centre for Developing Athletes – an initiative enabled via Edinburgh Napier's Dual Career Athlete and Coach Policy.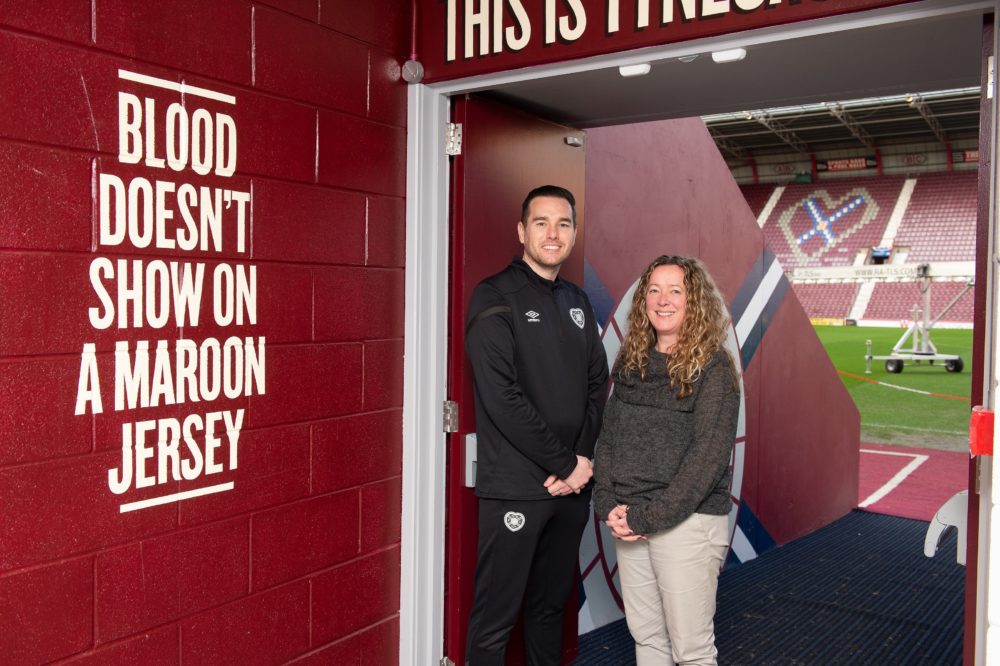 Dr Susan Brown, Edinburgh Napier University lead for partnerships and enterprise in sport, said: "This partnership aims to equip and empower the players to pursue their academic studies while being supported in every aspect regarding their footballing development. We hope to create dual career athletes who can excel both in their football talents but also within the sphere of academia.
"Hearts Women are in a fantastic place at the moment – both on and off the pitch – and I speak for everyone at Edinburgh Napier in saying that we are looking forward to playing a part in future successes, both across the First Team and the Elite Development Squad, and in support of the Women's Academy ambitions."
Kevin Murphy, Heart of Midlothian Girls Academy and Women's Manager, said: "At Hearts, we recognise the importance of enabling our players to excel both on and off the pitch. We are thrilled to enter into this partnership with Edinburgh Napier University and we look forward to seeing our players reap the rewards of a programme that will support both their academic and footballing development.
"By partnering with a leading UK university, we hope to become an even more attractive proposition for prospective players who are keen to develop their football skills while furthering their education."
Hearts Women won the SWPL2 title last season and begin their SWPL1 campaign away to Rangers Women on 23rd February.