Today, Scottish singer songwriter KT Tunstall officially unveiled Lidl's 100th store in Scotland as part of her fun-filled nationwide tour of music and food with the retailer.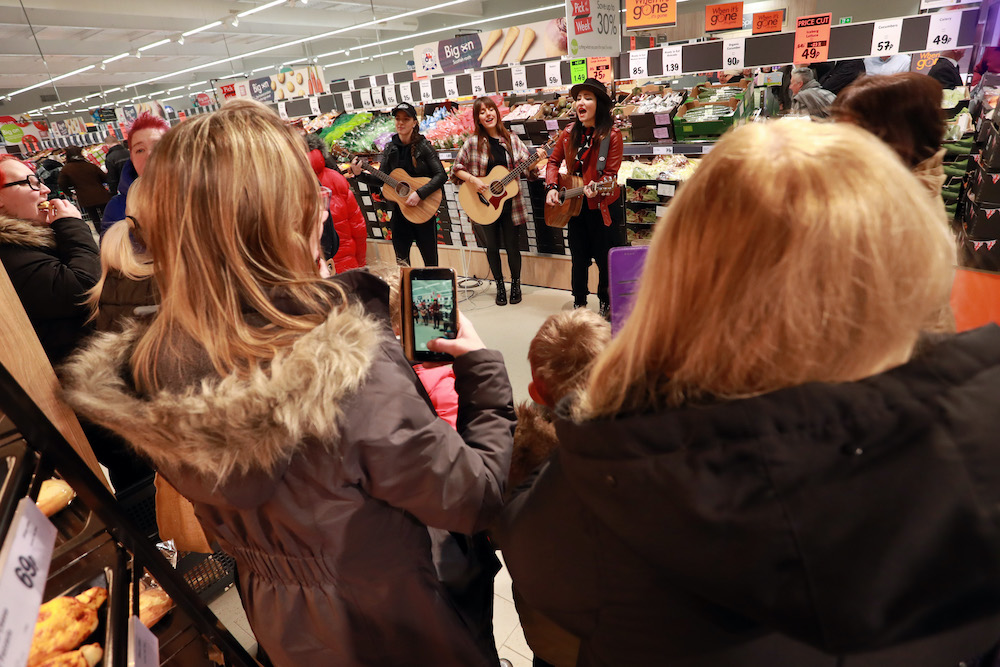 The new supermarket forms part of Lidl's ongoing expansion and regeneration plans in Scotland and has created up to 40 new jobs for the community. Last year, the retailer announced plans to open a further 12 new stores across the country by 2022, creating 500 new jobs.
Customers were invited to attend the ribbon-cutting ceremony, hosted by pop rocker KT at the new store in Cowdenbeath this morning.
In addition, shoppers will also be offered the chance to sample some of Lidl's award-winning Scottish produce throughout the day today, along with exclusive deals and offers on selected products for the first week of opening. Read more about that here.
As part of the retailer's commitment to the local community, the new store features a bespoke commissioned piece of artwork created by local artist, Kerry Wilson.
Ross Millar, Regional Director, said: "We would like to thank all those who have played a part in our growth over the last 25 years. Having been part of Lidl's journey in Scotland since our first store opened in 1994, it brings me great pride to announce the opening of our 100th store in Cowdenbeath.
"Since opening that first store, we have built a network of 60 Scottish suppliers, and as our estate grows across Scotland, we will continue to support local producers and proudly serve communities from Kirkwall to Stranraer."
The store features facilities such as an in-store bakery, longer-style tills with dual packing, customer toilet, baby changing and ample parking for both cars and bicycles.