Graham Hutchison is a Conservative councillor in Edinburgh. He was only elected in 2017, but is already the group's spokesperson on finance.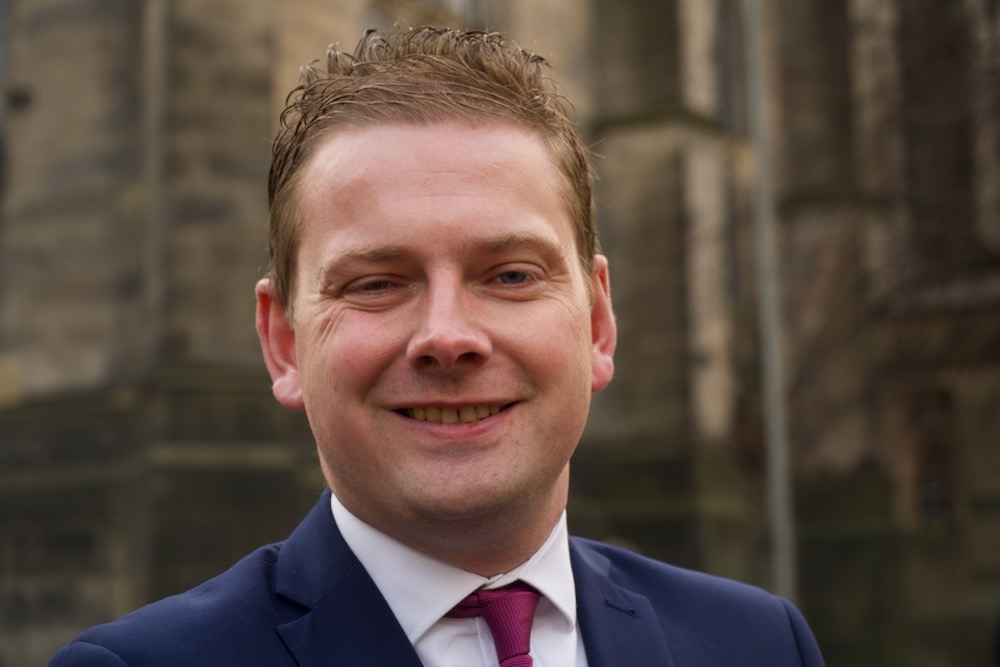 He told The Edinburgh Reporter that he had always been interested in politics.
He said :"I believe this is one of the most important elections of our generation, indeed any generation.
"It's a defining moment for our country. There's been a whole lot of uncertainty caused by two referendums over the last five or six years across the United Kingdom.
"We need to end that uncertainty.
"No more referendums we need to get Brexit sorted and move forward together as a United Kingdom."
The Edinburgh Reporter asked Mr Hutchison if he thought it will be a Conservative government, which can actually sort Brexit now?
He replied : "Absolutely. I think the Prime Minister's defied all expectations and he's come back with a plan to deliver Brexit with a deal.
"We were told he couldn't do it. He has  – it's the only plan that's on the table, it's the only show in town and a Conservative majority government will be able to deliver Brexit and lead the UK out of the European Union in line with the vote in the 2016 referendum.
"I was born and brought up in the North of Edinburgh I've been an Edinburgh boy all my life – educated at Trinity Academy and then at Napier University – I completed a degree in business which took me into working in financial services in accounting valuations.
"I was elected to the council – I have a  lifelong interest in politics always been my passion I was elected to the City of Edinburgh Council in 2017 representing the Almond Ward.
"I'm the Conservative spokesman for Finance and Resources on the council.
"So aside from Brexit, the bigger issue here in Scotland is the potential for a second independence referendum. The Scottish Conservatives are the only party now who can guarantee there will not be a second independence referendum.
"Jeremy Corbyn has come out and said, pretty much, there will be one – there's a potential for a Labour government to be propped up by the Scottish National Party. And even the Liberal Democrats – Jo Swinson's come out and said that she could prop up a different Labour leader, even if we were allowing IndyRef2.
"So only the Scottish Conservatives can be trusted to stand firm against a second independence referendum and I pledge that if elected I will never vote to allow a second independence referendum in Scotland."
Edinburgh West candidates 2019

BOLTON, Craig William – Scottish Labour Party
GUNN, Elaine – Scottish Green Party
HUTCHISON, Graham James – Scottish Conservative and Unionist
JARDINE, Christine Anne – Scottish Liberal Democrats
MASSON, Sarah Louise – Scottish National Party (SNP)