We are standing on the edge of a cliff, feeling slightly shoogly. They say this election is one of the most important in our recent history and yet one of the most unpredictable. 
Over the past six weeks, indeed over the past three years, we've become so befuddled by politics and mesmerised by the cliff edge before us that we might just fall into the unknown sea of Brexit almost by mishap.
It's not even entirely clear what the election on Thursday is about. Yes Brexit is the biggest part of it but there is also a pinch of Scottish independence, "austerity", the NHS, climate change and credibility in politicians and the political system. And any of these issues could swing the vote in marginal constituencies.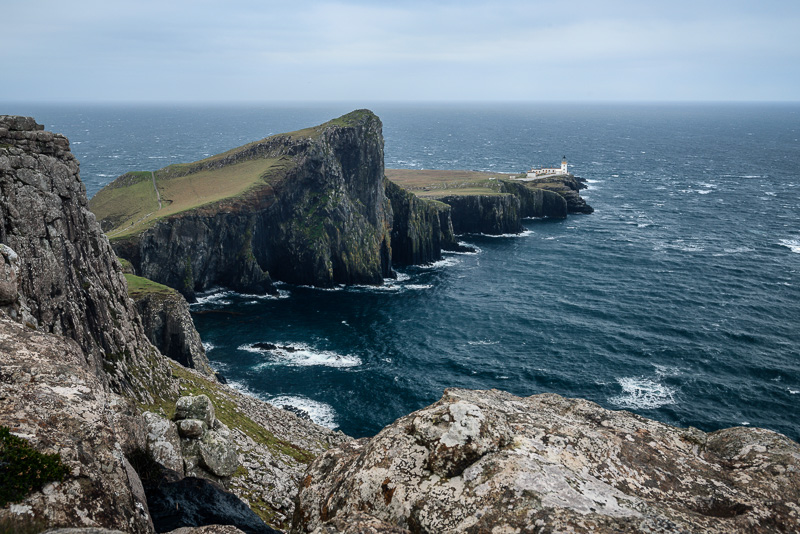 Almost a quarter of the 650 constituencies in Britain are marginal, having a majority of less than 10 per cent.  In Scotland, 46 of the 59 seats are marginal. Voters are less loyal than they used to be, scattered by Brexit and independence.  Politicians too have been changing parties with bewildering speed.
In the final days of the campaign we've also seen four candidates disowned by their parties over allegations of antisemitism or islamophobia. SNP, Labour and Conservative parties have all taken such summary action, but it's come too late to remove the names from the ballot papers. Who knows what effect that will have on the result in the affected constituencies, Aberdeen North, Kirkcaldy and Cowdenbeath, Falkirk and Glasgow Central. The last three are marginal seats.
The exciting constituencies I'll be looking out for as the results roll in are:
North East Fife, where the SNP are defending a majority of just two votes against the Lib Dems; Perth, where the SNP's margin of victory last time was 21 against the Conservatives and Stirling, where the SNP will be hoping to unseat the Conservatives who won by 148 votes last time.  
And if you are into blood sports, you should watch out for the result in Ross, Skye and Lochaber where the SNP's Westminster leader Ian Blackford is fighting off a strong Lib Dem challenge.  And in East Dunbartonshire the Lib Dem leader Jo Swinson faces a challenge from the SNP, a challenge which she lost as recently as 2015.
With an election campaign so precariously balanced, I don't suppose it's surprising that politicians try to use every current event to make their point.
Last Friday's terrorist attack near London Bridge led to a debate over police numbers, prison parole and security spending.  In Scotland, one such issue was  the sudden resignation of the chair of the Scottish Police Authority, Susan Deacon, who left saying the police supervision system was fundamentally flawed and needed radical reform.
Another was the publication of school pupil attainment figures which  compared results across 79 countries. The "Pisa" study showed that Scottish 15 year-olds had improved their reading skills over the last three years, but in science and maths their results remained stuck on "average." 
Two other events of the week have thankfully escaped any political treatment. No one has sought to make capital out of the gas failure in Falkirk which left 8,000 homes without supplies during some of the coldest days of the year. Everyone seemed to pull together without rancour to help the families concerned – gas company engineers, council staff and voluntary organisations.
And a devastating fire at Peebles High School left everyone simply in shock and relieved that no one was hurt.  Again the local council is doing its best to find alternative accommodation for the pupils.  It follows a similar fire at Dunfermline High School in August which again destroyed much of the building. In both cases, a boy has been arrested on charges of "fire-raising."
Finally, this weekend is not just about the election, or Christmas shopping or the League Cup final between Celtic and Rangers.  It's about homelessness.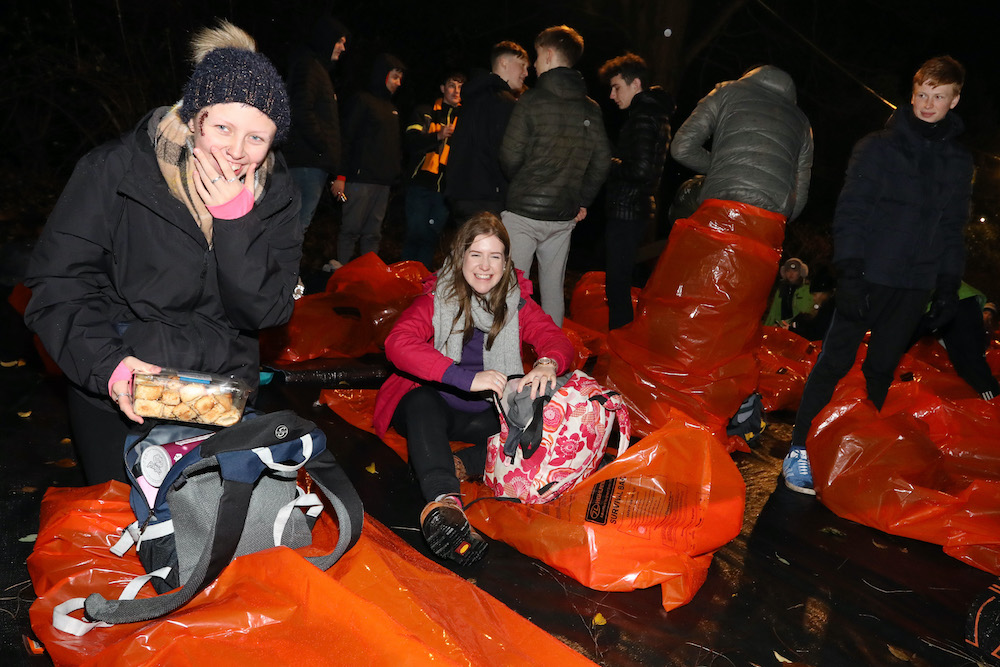 Josh Littlejohn's first fundraising "Sleep Out" in Princes Street Gardens in 2016 has now spread across the world. This Saturday, people in 52 cities, including Edinburgh, New York and New Delhi, tried to feel what homeless people feel and aim to raise £50m to help them.
Here is an issue for all parties in the general election campaign. Let's hope the winners do something about it.