Jose Llana and Annalene Beechey who play the lead roles in The King and I, mark the Scottish premiere of the show with a waltz in the Great Hall at the Scottish National Portrait Gallery.
When we met Annaleene earlier in the year she explained that her dress weighs about three stones!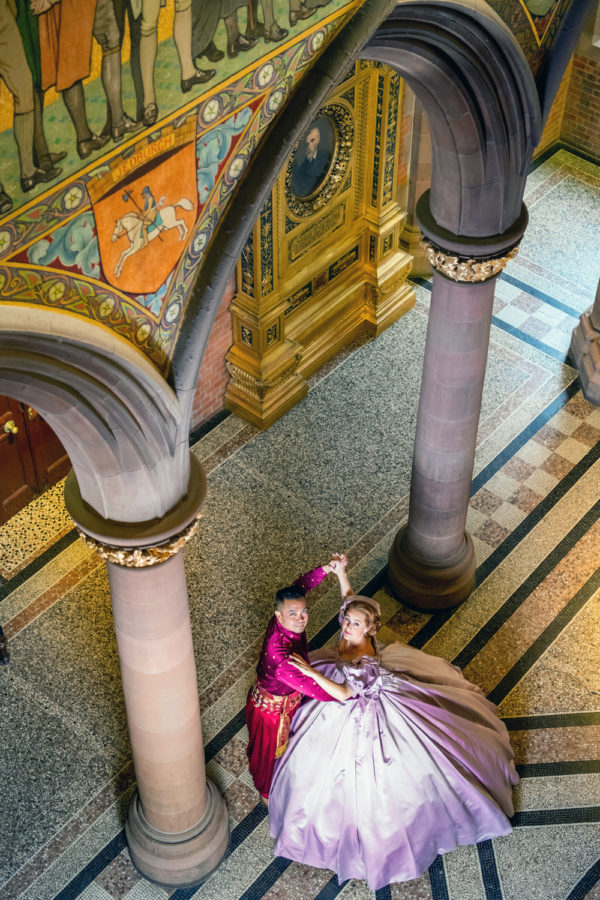 The musical opens at the Edinburgh Playhouse tomorrow, Thursday 17 October running until Saturday 26 October 2019.
All photos Ian Georgeson