The 2019 IFSC European Climbing Championships are being held this weekend at the EICA:Ratho in Edinburgh. The competition is held every two years in the disciplines of lead, speed and boulder. In this year's event in Edinburgh, the competition only involved lead and speed climbing.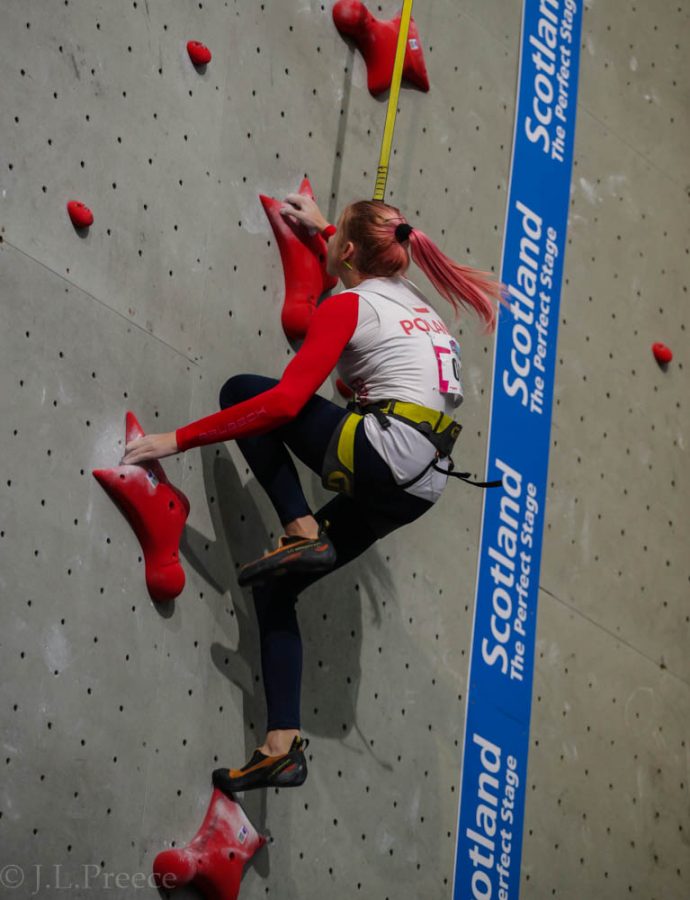 Proceedings got under way at 10:00am on the dot with the lead climbing qualification, with up to four climbers – two male and two female – on the wall at any one time.
With two routes for each gender, the competitors had one attempt at each route, with qualification for Sunday's final being determined on a points basis.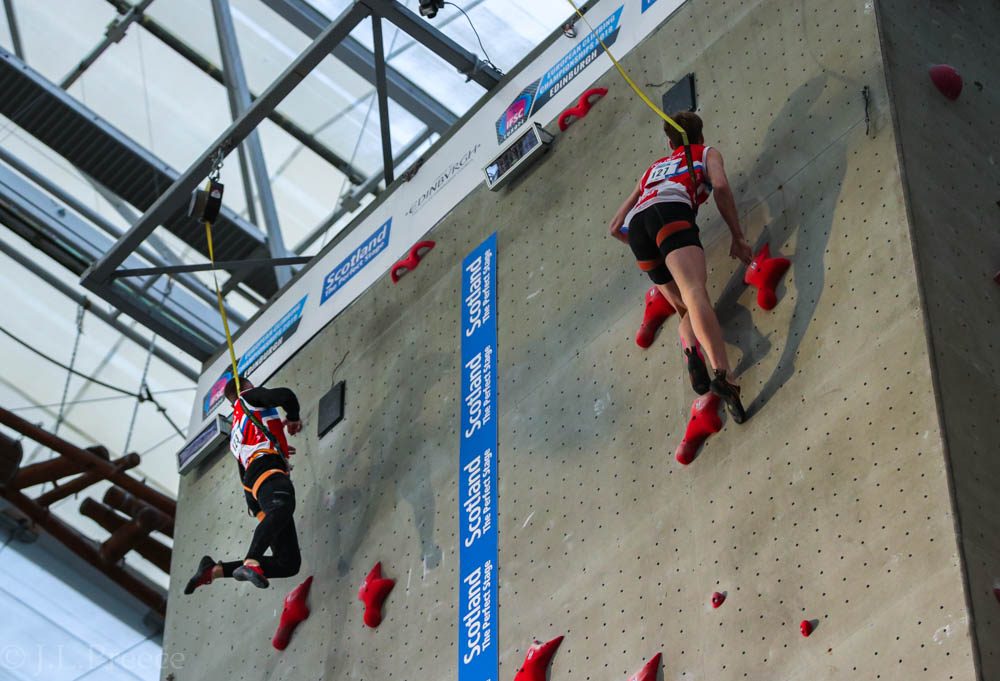 In the afternoon, the finals of the speed event were held on the 'speed wall', qualification, for which, had taken place on Friday.
This competition was held in front of a packed stadium and was a straight knock-out as the field was whittled down to the final four.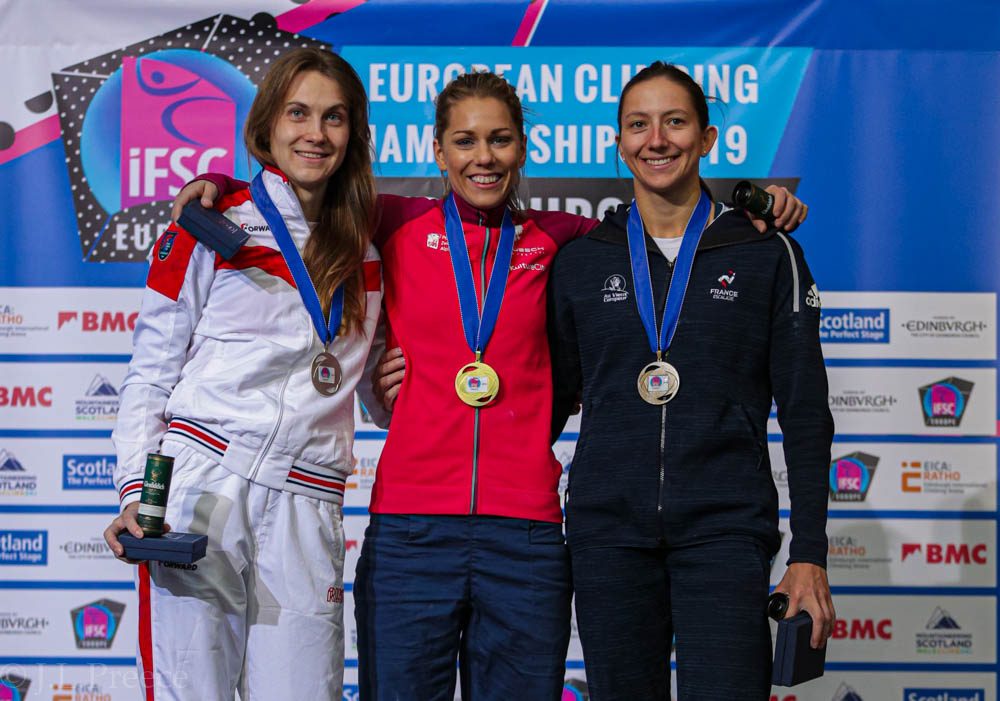 The women's semi-finals were won by Poland's Aleksandra Miroslaw and Ukraine's Mariia Krasavina with Miroslaw picking up the Gold.
Krasavina won Silver and France's Anouk Jaubert beat another Pole, Aleksandra Kalucka to take Bronze.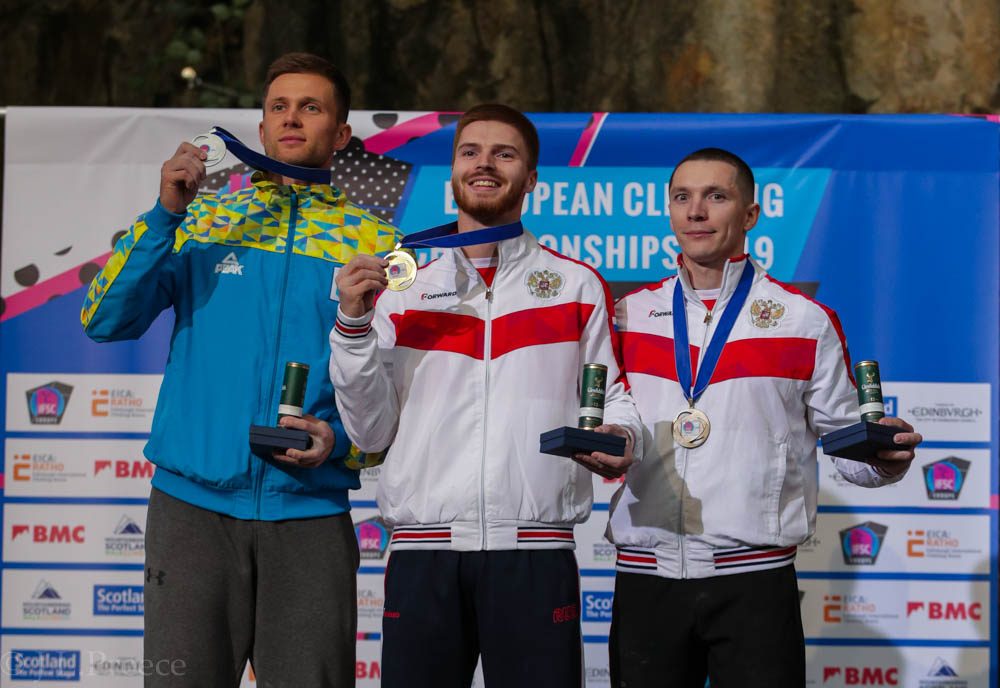 The men's semi-finals were an all-Eastern European affair with Russia's Vladislav Deulin taking Gold ahead of Ukraine's Danyil Boldyrev.
In the run off for third, another Russian climber, Dmitrii Timofeev, beat the Czech Republic's Jan Kriz to Bronze
Results :-
Women's Speed
Aleksandra Miroslaw (POL)
Mariia Krasavina (RUS)
Anouk Jaubert (FRA)
Men's Speed
Vladislav Deulin (RUS)
Danyil Boldyrev (UKR)
Dmitrii Timofeev (RUS)
Images from the competition will appear here over the next few days.