Muriel Spark was one of the most subversive writers of her generation, breaking boundaries and challenging convention in works as diverse as A Far Cry From Kensington, The Ballad of Peckham Rye, and of course The Prime of Miss Jean Brodie, whose eponymous heroine (if she can be called that) supports Mussolini, sleeps with the art master (and this is 1961) and believes God to be firmly on her side.
Raymond MacDonald is a saxophonist, composer and academic musician who explores the boundaries and ambiguities between composition and improvisation, seeing the latter as a collaborative and creative process. He has worked extensively with writers, visual artists, dancers and filmmakers.
The Pianodrome is a unique venue, currently housed in Leith's Pitt Street Market.  It's a 100-seater amphitheatre made entirely from 50 upcycled pianos – the seats, the steps, the lot. Table lamps balance on shelves, strings dangle from the ceiling and there's a slightly Steampunk feel to it all. It's run largely by volunteers and this summer it's housing everything from the Tinderbox Orchestra to the Hebrides Ensemble.
So what better place, what better performers, to create an hour of electrifying, soul-stirring, sublime music and graphics dedicated to a writer who could be all those things, sometimes in one line?
In Lie Still My Sleepy Fortunes MacDonald and his line-up of world class performers give us an experience like no other, a spectacular combination of sound and visuals that challenges, inspires, and leaves us wanting more.
Opening with The Ballad of the Go-Away Bird, we are immediately plunged into a heady, jungle-evoking mixture of strange birdsong – vocals, manipulated piano strings. saxophones, drums, a plucked double bass, digitally overlaid sounds. Abstract brown, green and red colours flicker across screens as the saxes build to a crescendo, then a solo, then a gradual fade as we are again alone with the birds and their eerie cawing. The Go-Away Bird is the title of an early Spark novella (the threatening cry of the bird presumably being one that she heard during her early married life in what was then Rhodesia) – but there are also, perhaps, echoes of Joni Mitchell's Jungle Line in this exotic, erotic piece.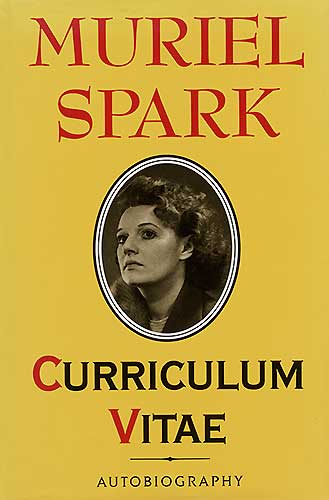 Spark saw herself first and foremost as a poet. She was once editor of Poetry Review (this did not go well – she was sacked at her own request a year later), and her Italian tombstone is inscribed 'Muriel Spark/Poeta/1918-2006.'
'I have always thought of myself as a poet … for creative writing of any sort, an early apprenticeship as a poet is a wonderful stimulant and start.' (Foreword to All The Poems)
In Everyone's Skin is Smooth, fragments from her poems are used in haunting vocals, again digitally layered to hypnotic effect. As saxophones and strings combine, the refrain 'We're on an empty beach' washes back and forth, while Spark's handwritten words wash over abstract visuals.
Browsing through Spark's archive at the National Library of Scotland, MacDonald noticed her habit of decorating her work with doodles. While writing a book about Watling Street, she doodled a picture of her own house.
MacDonald collaborated with artist Josephine Ganter to turn this into a graphic score, in which the musicians are directed by images rather than traditional notes. The score, projected around the room, looks like a patchwork of green squares and red bunting on a criss-cross background; it contains melodic and textural elements, but the performers decide the length of the notes.
The result is a cacophony of twanging piano strings, rattling stones, electronic noise, crashes, bangs, whistles, sounds that could be horses' hooves, thunder, even bullets. When we doodle, our pencil can go anywhere – it's a bit like free writing, and this is almost free music, an improvisation that leads the imagination into unknown places.
Our Voices Are Butter is another piece that moves from experiment to tradition and back again; musicians walk behind the audience jangling and clashing metal while a singer shrieks and wails. The vocals become trance-like, wild birth-throes with reverberating playbacks, the jangling brings to mind chaotic wind chimes.
Shattered shapes shudder across wooden panels. Then suddenly we return to smooth jazz, saxophones, strings, piano and drums, all reflected in softer shapes and colours.  This mood is broken again by high, fast saxophone – so high that it seems to be quivering above the background music as the visuals become thin lines rushing across the screens.
The graphics in this set are every bit as interesting as the music, each enhancing the other, inextricably related. In one piece they move from spidery, lace-like shapes to abstracts reminiscent of Basquiat paintings, then becoming thin lines of colour, like straws, or a test card.
Improvisation and experimentation reach a peak in a piece in which MacDonald speaks and the musicians react; random phrases, a few words from She Loves You, snippets of Spark's own words :
'She thought to intimidate me with the use of the quarter hours'
'I see no reason to keep silent about my enjoyment of the sound of my own voice'
'At that time many of the men looked like Rupert Brooke, whose portrait still hung in everyone's imagination.' (first line of Bang Bang, You're Dead)
We are disoriented, mystified, just as we so often are by Spark's prose. This is perhaps jazz at its rawest; in fact I don't know what it is, but it's mesmerising.
Another work is based on Spark's own addiction to the Border Ballads :
'The steel and bite of the ballads, so remorseless and yet so lyrical, entered my literary bloodstream, never to depart.' (Curriculum Vitae)
and features some beautiful, soft singing from Nicola MacDonald – 'Lie low my sleepy fortunes/Lie low my silent dreams.'
The session ends with strange, moonscape sounds from each instrument in turn; the visuals are now guttering white vertical lines changing to bendy ones – almost a tube map – as a sax-led rhythm comes to the fore.
These give way to fleeting images from Spark's life – an Italian church, Edinburgh Castle, Miss Jean Brodie, the author herself – as the musicians' voices join in a soft lullaby, a gentle quietening as lights grow dim and sounds fade away.
Lie Still My Sleepy Fortunes was performed at the Pianodrome at the Pitt, Pitt Street Market, Leith (Venue 391) by Raymond MacDonald (saxophones); Graeme Wilson (saxophones, flute); Su-a Lee (cello); Emma Smith (double bass); Stuart Brown (drums, percussion); Lauren Hayes (keyboards); Cliona Cassidy (vocals); Nicola MacDonald (vocals) and Jules Rawlinson (graphics, electronics).
It is part of Made in Scotland 2019, a curated showcase of high quality performance from Scotland at the world's biggest arts festival, made possible by support from the Scottish Government's Edinburgh Festivals Expo Fund. Made in Scotland is a partnership between Edinburgh Festival Fringe Society, Federation of Scottish Theatre, Scottish Music Centre and Creative Scotland.