David Mundell the Secretary of State for Scotland is backing the sole remaining Scot in the leadership race for the Conservative party.
At a press event in the UK Government stand at the Royal Highland Show today he explained : "It is very important for me to get out and about and hear the issues and concerns of the rural community.
"Inevitably there are concerns around the uncertainty on Brexit because that is hugely important."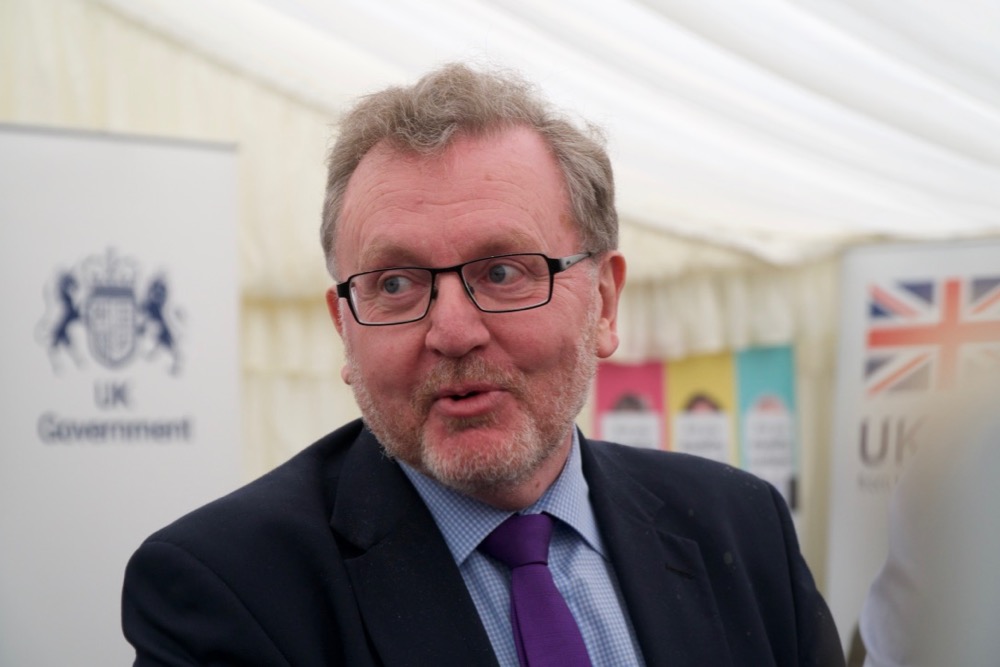 The Edinburgh Reporter asked the Secretary of State who he would be backing in the leadership race which is being voted on even as he was here in Edinburgh. He explained he had a proxy in Westminster who would vote on his behalf. And he confirmed he was voting for Michael Gove. We asked (somewhat tongue in cheek) if it was because he was a fellow Scot…
The Secretary of State for Scotland @DavidMundellDCT is backing Michael Gove to be the new Tory leader he told us this afternoon pic.twitter.com/S2cDOjWtAl

— Edinburgh Reporter (@EdinReporter) June 20, 2019
Mr Mundell said : "Well Michael is a Scot but I think that his track record in government in the time that I have been in Parliament is to back Scottish interests to be a very strong advocate of Scotland's place in the UK. He is somebody who understands the fishing industry, who has had a very good relationship with agricultural and rural interests here in Scotland.
"But he is also someone who is an ideas person. He wants to get us out of the EU as quickly as possible. That is vital in order to comply with the 2016 referendum. But he also has a vision of the UK going forward. So I think he is a positive candidate to be Prime Minister and I hope he makes it into the final two this afternoon.
When asked if there was time for the UK to exit the EU between the end of the Tory leadership contest and the 31 October 2019 Mr Mundell was emphatic. He said : "I hope so. The situation we were in is that very sadly Theresa May was not getting a hearing, fairly or unfairly, she wasn't getting a hearing in Parliament."
Mr Mundell went on to hold a whisky event to showcase the best of Scotland's distillers and toasting their success.
He was shown how to concoct a Peach Highball by one of the bar staff, but will be cracking open the special bottle of whisky he has at home awaiting the birth of his first grandchild in a week or two.