NEW MENUS AT THE BAY OFFER GREATER ALLERGY AND LIFESTYLE CHOICES
Many dishes are specially devised to be very low gluten whilst losing none of the taste 
The Horizons Restaurant at The Bay Hotel in Kinghorn, Fife, which already has a strong reputation for locally sourced, well priced cuisine, continues to refine its food offering with a new menu containing freshly introduced dishes, plus a range of vegetarian and very low gluten options.
Head Chef of Horizons, James Mackay explained : "With more and more customers requesting a wider choice in vegetarian and low gluten, we are happy to lead the way locally in this provision.
"We have worked hard to deliver stand out menus in Horizons which have something for everyone – and that extends to our snack menu, our High Tea Menu, and our takeout menu, as guests can pick up dishes to enjoy in their holiday homes if they are not dining in with us.
"Our main Horizons evening menu is well priced and has real choice. We've got six out of eight starters which are either vegetarian or very low gluten options, and six main courses, more if you include all the salad options. The low gluten main courses include regular favourites, such as fish and chips, curry, and macaroni."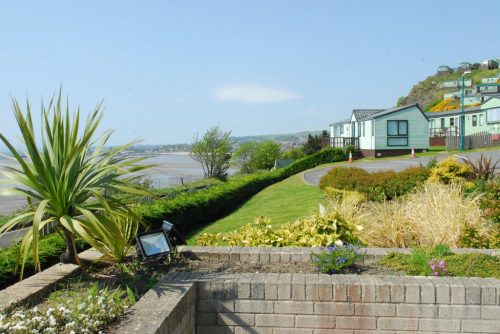 Tommy Wallace, one of the trio of owners of the popular holiday estate, said: "Many people struggle with allergies now, or are choosing not to eat meat, and can miss out on the pleasure of eating out. We even have a fantastic burger, our famous Bay Burger, which is now very low gluten. James has done a great job with these menus proving it can be done in offering classic dishes which don't compromise on taste or quality. Taste it and believe it we say!"
The restaurant has also included a full list of all its local suppliers, with six out of seven being based in the Kingdom of Fife itself. These include iconic names such as Fisher & Donaldson in St Andrews, Stuarts Bakery of Methil, and David Lowrie Fish Merchants of Pittenweem.
"The provenance of ingredients has never been more important in the hospitality industry than now," said Tommy Wallace. "All customers expect food to be locally sourced where possible. We are happy to oblige as we have many first class suppliers here in the Kingdom, with Fife berries and locally caught haddock being amongst the best in the world."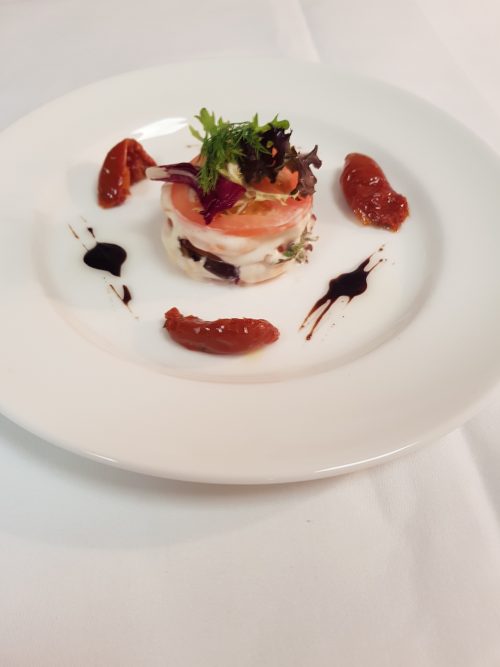 Here's a recipe from James to make at home:
KING PRAWN, ROASTED TOMATO AND SWEET CHILLI TIMBALE
Serves 6
Ingredients:
24 cooked king prawns deshelled and de veined
100g roasted tomato wedges
100ml sweet chilli sauce
100ml mayonnaise
50g mixed lettuce leaves
Salt and pepper
6 baking ring moulds 5cm in diameter to serve
METHOD:
Mix sweet chilli sauce with mayonnaise, and add the prawns
Place a small amount of leaves in the bottom of each ring. Then on top add roasted tomatoes
Add two king prawns to the top of the tomatoes and repeat the process until the mix has filed up all of the ring mould.
Refrigerate for 1 to 2 hours before serving.
To serve, place ring in the centre of the pate, lift off the ring and serve garnished with a slice of lemon.
Chefs tip – To add more texture to the dish, serve with toasted brioche bread.