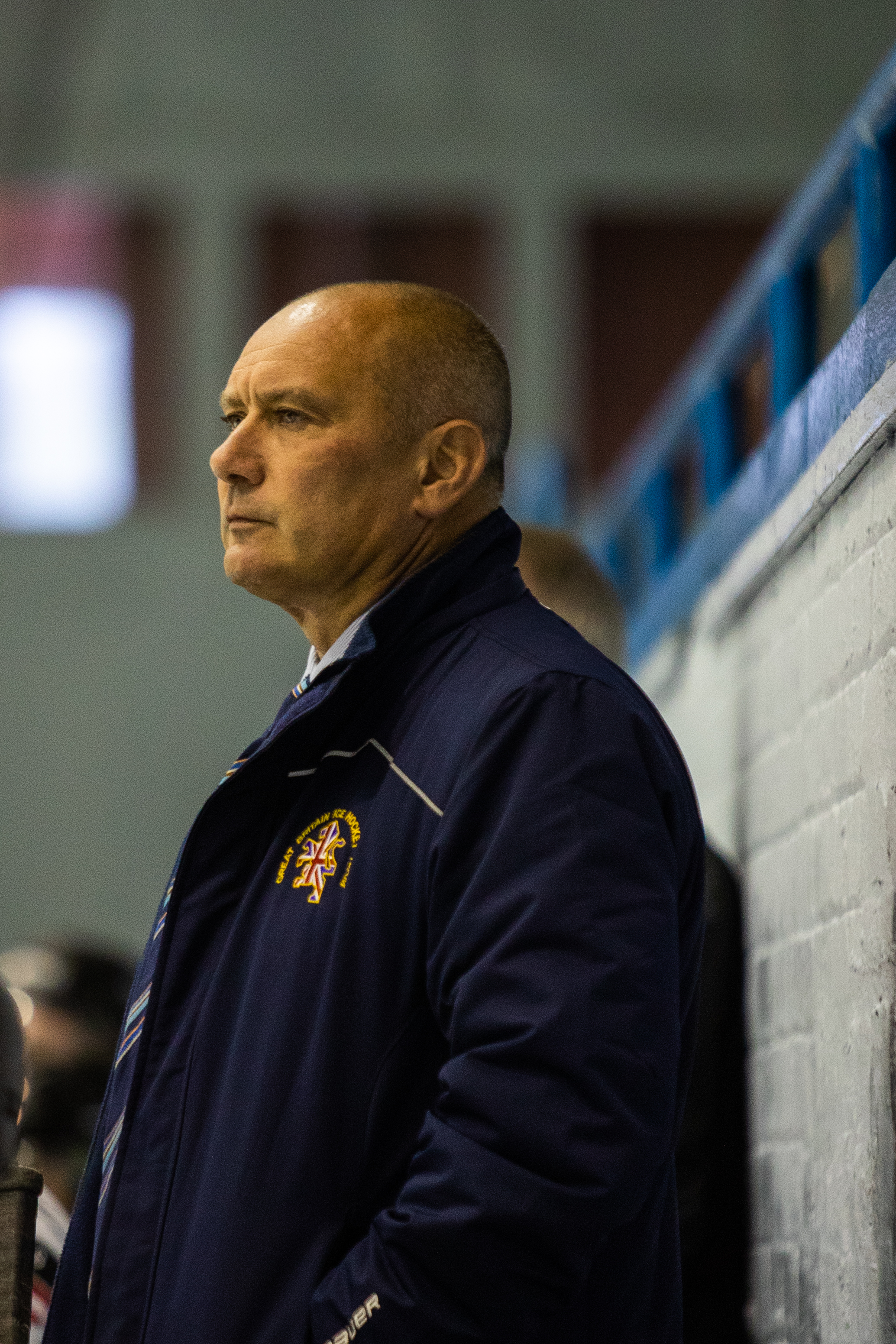 National Ice Hockey League North Cup: Billingham Stars 8, Murrayfield Racers 2.
Tony Hand predicted that playing opposition from the National Ice Hockey League would be a real test his re-born Murrayfield Racers.
And the club's director of hockey was correct in his assessment as Billingham Stars thrashed the Murrayfield men 8-2 in the North-East.
Racers were 3-0 down before Daniel Abercrombie opened the visitors account.
It was 7-1 at the end of the second period before veteran forward Martin Cingel scored for the visitors.
But Billingham counted again before the final whistle.
Challenge Cup: Fife Flyers 1, Belfast Giants 3
Man of the Match Darcy Murphy blasted a treble as Challenge Cup holders Belfast Giants hand out a wake-up call to Fife Flyers.
Murphy's final goal came within three minutes of the start of the final session and was unassisted and short-handed.
The 3-1 road win was not unexpected as Giants stamped their authority on the game at the outset and outshot the home side 15-8 in the first session.
It was 1-0 at the end of the first period and 2-0 after the next 20 minute session.
Scott Aarssen fired home a slapshot with 41 seconds left with Carlo Finucci and Evan Stoflet assisting to give home fans their only joy on the night.
Belfast are off to a flyer in the group having also won 4-2 at Dundee on Saturday night.
Challenge Cup, Group B: Dundee Stars 2, Glasgow Clan 1
Dundee Stars edged Glasgow Clan to earn their first Challenge Cup, Group B, points.
Home-bred talent Jordan Cownie fired the Tayside team ahead after 24 minutes but Scott Pitt levelled for Clan five minutes later.
But assistant coach Matt Marquardt claimed the welcome win for Stars with a goal less than eight minutes from time.