The Royal Edinburgh Military Tattoo will give £1 million to charities associated with military and arts bodies this year. The Tattoo has donated over £11 million since 1950 when it first began.
The majority of the funds will go to beneficiaries associated with the Armed Forces. The recipients include The Royal Navy and Royal Marines Charity, Scottish Amenities Fund, ABF The Soldier's Charity, Army in Scotland Trust, Army Piping Committee, 51 Infantry Brigade Welfare Fund, Edinburgh Garrison Welfare Fund, RAF Benevolent Fund, and Scottish National War Memorial.
The money comes from the proceeds of tickets. Some 220,000 audience members saw the Tattoo for themselves this year. The Sky's The Limit paid tribute to the Royal Air Force in its centenary year.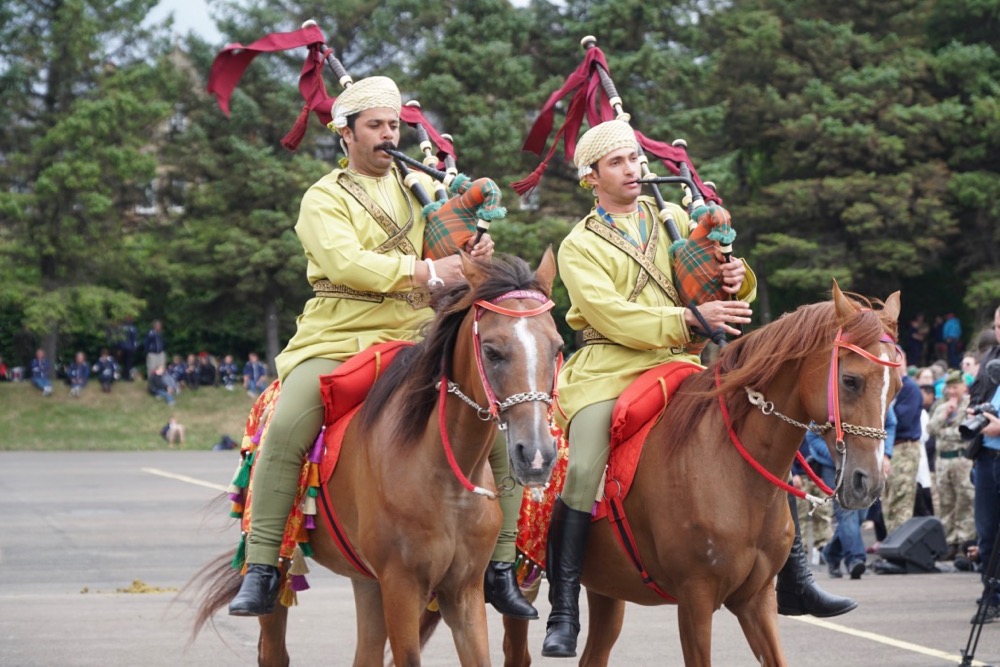 Arts organisations will include Edinburgh International Festival which will receive £20,000 and the Royal Lyceum Theatre which gets £5,000 to increase engagement.
The Royal Edinburgh Military Tattoo Youth Talent Development Fund run in conjunction with Creative Scotland will receive £150,000 to provide young artists in Scotland with the opportunity to develop their skills in the realms of traditional music and dance such as piping, drumming, highland dancing and fiddle playing. The fund allows artists to create new, innovative work for showcase and increase accessibility across traditional Scottish arts. Details for applying for this fund will be announced in the autumn.
The Tattoo will once again be partnering with The City of Edinburgh Council to promote the Culture Project Fund. The Tattoo is donating £50,000 to a fund of £97,700, which will be given to organisations within the city of Edinburgh to undertake projects that extend the reach of arts and cultural engagement, helping overcome geographic, financial and social barriers to accessing activity in the arts and culture.
Special focus will be given to projects which offer participatory activities and workshops; exhibitions or performances in new spaces; and collaborative projects between artists and members of local communities. The fund was developed on the back of the city's Culture Plan which launched last year. Applications open today (Monday, 10 September) and will close on Wednesday 10 October 2018 at 12 noon.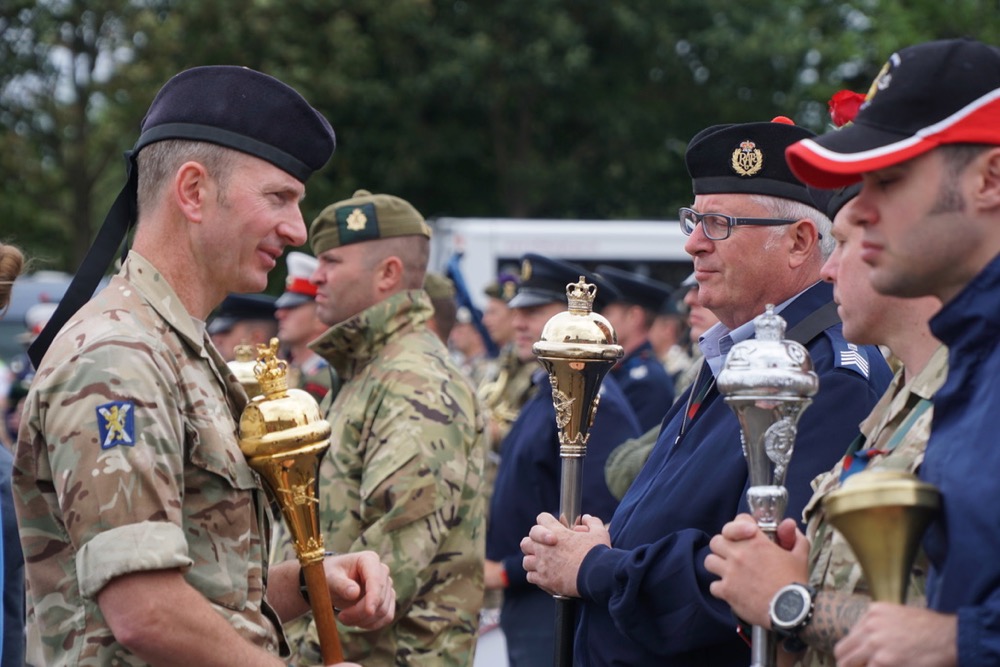 Rucelle Soutar, Head of Finance for The Royal Edinburgh Military Tattoo said: "Our core purpose is to sustain world-class shows in Edinburgh and abroad but underlying this is a passionate desire to support our national institutions and society more generally.  In doing this, we want to help provide stability and offer a launch pad for future generations.  So, we are beyond thrilled to mark our third consecutive £1 million donations in support for military, veterans and the arts.
"A strong component of this year's donation has been awarded to organisations that will continue to engage people, especially young people, with the Armed Forces; support and care for veterans as well as inspiring the next generation of musicians and dancers.  All of this will help to sustain the Tattoo and all that lies behind.
"The Tattoo's impact reaches far beyond its annual show and it is a great privilege to be able to support such fantastic projects that will make a real difference to people. We're very much looking forward to seeing the outcomes of the donations granted this year."
Councillor Donald Wilson, Convener of Culture and Communities at the City of Edinburgh Council, said: "We are thrilled to be collaborating with The Royal Edinburgh Military Tattoo again in support of Edinburgh's creative and cultural life. The Tattoo plays a hugely important role in the city, promoting culture to the world and bringing international talent to perform at Edinburgh Castle each August.
"Last year's pilot enabled us to work with the Tattoo to give something back to Edinburgh's artistic community. We were able to fund 10 organisations and the feedback from those who benefitted has been tremendous. We look forward to building on that work and offering communities across Edinburgh greater opportunities to engage with high quality artistic work."
Mandy Lindley of the Royal Navy and Royal Marines Charity said "We are truly grateful for the donation from The Royal Edinburgh Military Tattoo; it enables RNRMC to support our sailors, marines, veterans and their families whatever their needs. From family activities and marking homecomings to providing residential care for our older veterans, this donation will help us in so many ways."