This festival is Scotland's major annual celebration of African cinema.
It returns for the 13th year offering audiences in Edinburgh and Glasgow a wide variety of creative stories from all over the African continent.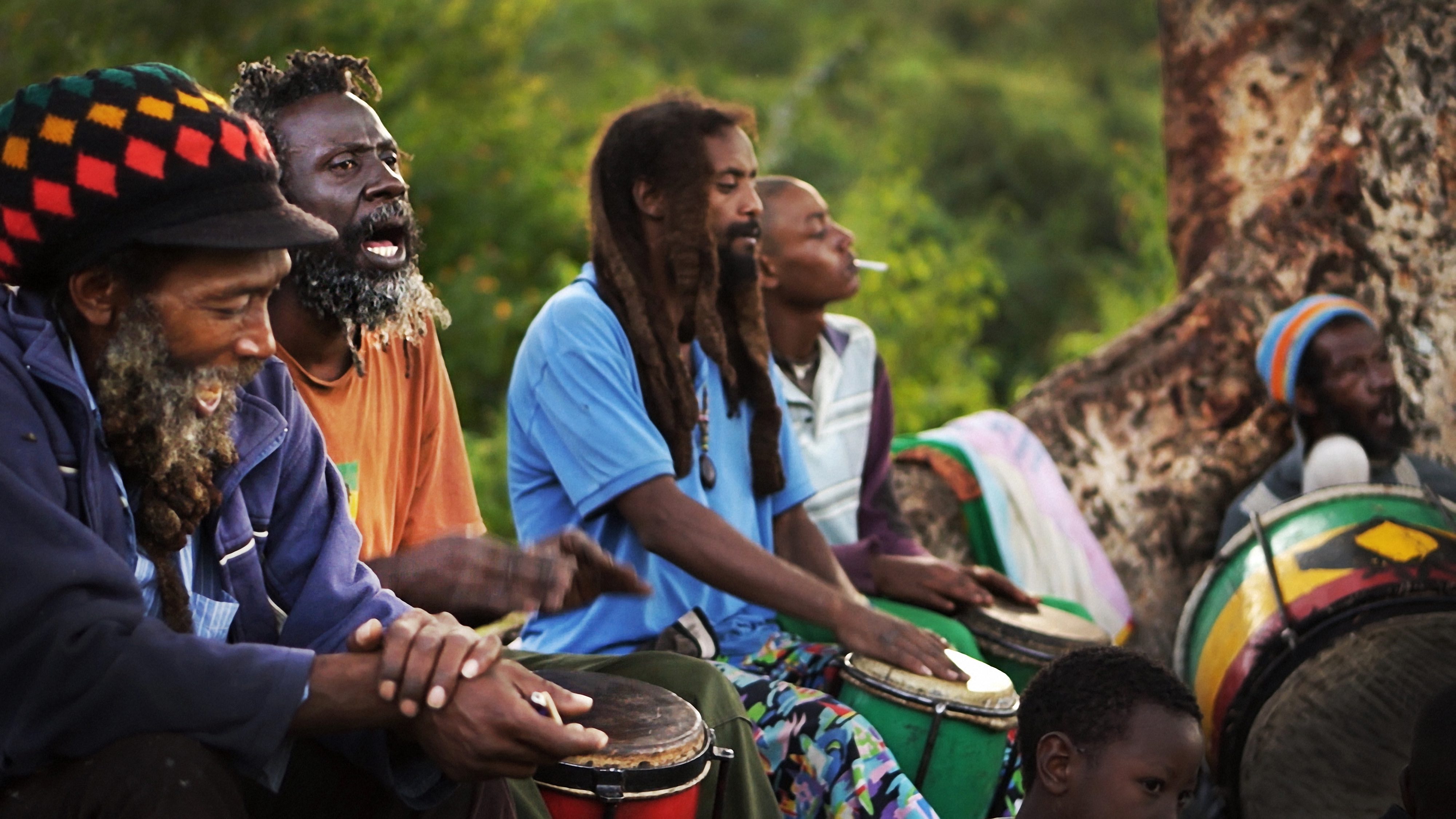 The programme is once again full of screenings, discussions, Q&As with filmmakers, pop-ups, workshops, exhibitions and live performances.
Since it began in 2006, Africa in Motion has introduced nearly 45,000 audience members to the brilliance and diversity of African cinema, screening over 500 films.
As the festival hits its teenage years the theme this year is rebellion. From political and resistance movements, coming-of-age dramas, and representations of youth and popular culture, to rebelling against the stereotyped and dominant images or narratives of Africa, this will be an all-encompassing and widely applied theme.
Edinburgh Friday 26 October – Symposium
Morocco in Motion: The Global Reach of Moroccan Cinema
Fri 26 Oct: Seminar Room 4, Chrystal MacMillan Building, 15a George Square: 1 – 6pm
Sat 27 Oct: Project Room, 50 George Square: 10am – 6pm
Sun 28 Oct: Project Room, 50 George Square: 10am – 6pm
AiM collaborated with the University of Exeter and the University of Edinburgh to organise a major international symposium putting Moroccan cinema firmly in a pan-African context, to explore the real and imagined global reach of Moroccan cinema. The transnational pan-African connections that inform the current state and future direction of 'Moroccan' cinema in all its forms are central to the symposium. The symposium aims to explore these facets of transnational cinema in the context of 'Transnational Moroccan Cinema' – understood here as the production, circulation and reception of films within and beyond Morocco as well as in the Moroccan diaspora across the globe.
This event is held in partnership with the University of Exeter and the AHRC.
Opening film: Rafiki – Wanuri Kahiu | Kenya/South Africa/France/Netherlands/Germany 2018 | 1h22m | Swahili with English subtitles | 15
Fri 26 Oct at 8.15pm, Filmhouse, 88 Lothian Road
With beautiful scenes connected through shades of fuchsia and violet, reflecting the femininity of the characters, this gentle film follows the development of love between two young women. Set against the backdrop of the bustling streets of Nairobi, the two very different girls must choose between love and safety surrounded by insular gossip, local politics and burgeoning maturity. Their magnetic pull draws us into a queer Romeo and Juliet romance, as they try to hide their relationship from their politically opposing fathers.
Directed by Wanuri Kahiu, part of a strong cohort of Kenyan female filmmakers, Rafiki was the first Kenyan film to be included in the Un Certain Regard section in Cannes earlier this year, and was then controversially banned from being shown in Kenya by the Kenya Film Classification Board.
Following the opening screening everyone is warmly invited to celebrate AiM's 13th opening in Filmhouse Cafe Bar, with music, drinks and African snacks.
This screening is sponsored by the Global Justice Academy at the University of Edinburgh.
Africa in Motion Opening Reception – Fri 26 Oct at 10.30pm-1am, Filmhouse Cafe Bar Free entry
Following the opening screening of Rafiki everyone is warmly invited to celebrate AiM's 13th opening in Filmhouse Cafe Bar. Join us for an evening of African beats from talented DJs Francis Dosoo and Ishwaq accompanied by wine and African snacks provided by Kenyan caterer Knights Kitchen.
Saturday 27 October – Standing on Their Shoulders – UK Premiere – Xoliswa Sithole | South Africa 2018 | 1h8m | Documentary | 15
Sat 27 Oct at 3.30pm, Screening room G.04 at 50 George Square, Edinburgh University Free but ticketed – see Africa in Motion website to book
Celebrated South African filmmaker Xoliswa Sithole takes us on a historical journey through time in this award-winning documentary that connects female resistance movements in South Africa. The starting point of the documentary is 9 August 1956, which marks the day that 20,000 women marched to the Union Buildings in Pretoria in protest again the dehumanising apartheid law that required all Africans to carry a pass. "You have touched a woman, you have struck a rock," they chanted, a mantra which has continued to stand as testimony to the resilience of many remarkable South African female activists, including Albertina Sisulu, Lilian Ngoyi and Helen Joseph.
From the female resistance movements of the 1950s, the documentary takes us up to the end of apartheid, reminding us of the unwavering strength and courage of Winnie Madikizela Mandela and other women from the ANC, and into the contemporary era with the continued struggles against patriarchy fought through the 'fallist' movements of Rhodes Must Fall and Fees Must Fall. While women's voices in political movements are often silenced and marginalised, the film gives a powerful platform to feminist activists, scholars, students and political leaders, to highlight the work that women continue to do in fighting patriarchy, race and class oppression.
The screening will be followed by a discussion on women's activism.
This event is held in partnership with the Centre of African Studies and Africa Week at the University of Edinburgh, and Take One Action Film Festival.
Iya Tunde, The Mother Came Back – UK Premiere  – Malécot Laure | Senegal 2018 | 57m | Documentary | PG  – Sat 27 Oct at 7pm, Greyfriars Charteris Centre, 138/140 Pleasance  Free but ticketed – see Africa in Motion website to book
An evening in partnership with Mixed Roots Scotland, an Arts collective promoting music, dance and theatre of the African diaspora, with a film screening and short Afro-contemporary dance performance.
A portrait of legendary dancer Germaine Acogny, Iya Tunde, The Mother Came Back explores the legacy of Acogny's dance practice, fusing West African and contemporary dance, and the dance school she founded in the remote fishing village in Senegal where she lives. A pioneering force in modern dance, the film also highlights the difficulties of being a Black woman working in a predominantly White industry. Featuring interviews with Acogny and her students, the film explores different ways of learning through the body, utilising nature as a driving thematic force.
The screening will be preceded by a contemporary dance performance by Erick Valentin Mauicia, entitled 'Over the Water'. Erick is a founding member of Ayawara West African Dance and Percussion Ensemble, based in Glasgow. Erick brought his tradition, knowledge and experience of African music and dance to Glasgow from the distant West Indies, African Guinea and France. Erick is a trained ballet and contemporary dancer and had the pleasure to study with Germaine Acogny in Paris.
During his short dance performance Erick will invite us the explore the interaction between contemporary and traditional West African dance movement. This piece is accompanied by live drumming.
This event is held in partnership with Mixed Roots Scotland, a community group celebrating arts from around the globe, especially from Africa and the African Diaspora.
New Moon – European Premiere – Philippa Ndisi-Herrmann | Kenya 2018 | 1h11m | Documentary | 15 Sat 27 Oct at 5.30pm, Filmhouse, 88 Lothian Road
This poetic film weaves together childhood images, meditative musings and documentary footage as we follow the journey of director Philippa Ndisi-Herrmann's conversion to Islam. She shares with us her strong affinity to Rumi poetry and guides us through her creative process as she is tasked with making a film about the building of a new port in Lamu, Kenya. As she gets lost in the creation of a film she didn't want to make, she instead uses her own experiences and connections she builds with a local family in Lamu to turn the story into her own spiritual voyage. A meditation on how our paths to religion and spirituality can be tangled and different, Ndisi-Herrmann articulates the complexities of finding faith where you least expect it.
New Moon won the Adiaha Award for best female-directed documentary at the 2018 Zanzibar International Film Festival, and as part of the award Africa in Motion has invited the filmmaker to the festival.
This screening will be followed by a Q&A with director Philippa Ndisi-Herrmann
Apatride (Stateless) – UK Premiere – Narjiss Nejjar | Morocco/France/Qatar 2018 | 1h34m | Moroccan Arabic with English subtitles | 12 Sat 27 Oct at 8pm, Filmhouse, 88 Lothian Road
Apatride (Stateless) is the fourth feature film by critically acclaimed Moroccan director Narjiss Nejjar. It tells the story of Hénia, a beautiful young woman living in a small village on the Moroccan side of the Algerian-Moroccan border. With her father she has been exiled from Algeria and separated from her mother for more than thirty years as a result of the Black March – the sudden expulsion in 1975 of 45,000 Moroccan families from Algeria to Morocco in response to Morocco's annexation of the Spanish-occupied Western Sahara. Trapped in a domineering and loveless marriage with a significantly older Moroccan husband, Hénia struggles to reconcile her sense of belonging and longs to return to Algeria.
The fraught and often contradictory nature of existence in such a border space is powerfully evoked through the performances of the lead actors and by the cinematography of French DOP Stéphane Vallée, who shoots Hénia in close-up and short focus as a motif for her dislocation from the society around her. The film offers an original take on themes such as displacement and the condition of women that already have a strong presence in contemporary Maghrebi cinema. Apatride received its premiere in February 2018 at the Berlin International Film Festival.
Producer Lamia Chraibi will be in attendance for a Q&A after the screening.
Plus short – Al Hadaf (Target) | Munir Abbar | Morocco 2012 | 18 min | Moroccan Arabic with English subtitles
Tarik, a young man recently arrived in Tangier from the south of Morocco, lives alone, with a canary and Said, his young neighbour as his only friends. Tarik is a proud Moroccan, he is Muslim but not extremist, and he is intelligent and creative. He dreams of a better life and decides to take a chance: he needs to find an opportunity to travel to the European Eldorado he can see on the horizon. He observes the hustle and bustle of the harbour intensely, especially the security officers, and comes up with a plan…
This screening is kindly sponsored by the University of Exeter and the AHRC.
Sun 28 October – Masterclass: Dance of Guinea
Sun 28 Oct, 10.30am-3pm (includes 30m break), Dance Base, 14-16 Grassmarket
£35 per person (open to all levels) – see Africa in Motion website to book
Mixed Roots Scotland are excited to present a masterclass with Guinean dance teacher Mohamed Kouyate. Mohamed is a teacher at the prestigious Centre Momboye in Paris, where he teaches traditional West African dance from his homeland of Guinea. He will be bringing his energy and knowledge of West African dance to our bonnie 'burgh! As part of this Black History Month session, we will be celebrating the contribution that African music and dance has made globally. We will be learning two dynamic choreographies from Malinke and Susu culture. Live drumming will accompany the class.
Djon Africa – João Miller Guerra & Filipa Reis | Portugal/Cape Verde/Brazil 2018 | 1h35m | Portuguese with English subtitles | 15  Sun 28 Oct at 5.30pm, Filmhouse, 88 Lothian Road
The feature fiction debut of João Miller Guerra and Filipa Reis, Djon Africa is a story about tracing your roots. Having been raised in Portugal by his grandmother, Miguel is a carefree young man drifting through life. But when a man in the street tells him he is the spitting image of his absent father, Miguel is motivated to trace his familial ancestry back to Cape Verde, in search of his father and a better understanding of himself. Miguel Moreira shines as the eponymous Djon Africa, mixing a lighthearted energy with moments of tenderness and sincerity. The strong documentary background of the filmmakers is evident in this film, bringing their signature style into the realm of fiction.
House in the Fields – UK Premiere – Tala Hadid | Morocco/UK/US/Qatar/France 2017 | 1h26m | Amazigh with English subtitles | Documentary |  15 Sun 28 Oct at 6pm, University of Edinburgh, Screening Room G.04, 50 George Square  Free and non-ticketed
House in the Fields is an award-winning documentary by acclaimed director Tala Hadid, born in London to Moroccan and Iraqi parents. The film offers an intimate and understated portrayal of life in an Amazigh village high in the Moroccan Atlas Mountains, focusing on the family of 16-year old Khadija. The film is constructed around a strong identification with time as well as space. It is structured by the passing of seasons and the geographic boundaries of the remote mountain village, observing daily routines and rituals that in some respects have remained virtually unchanged for centuries.
Hadid achieves an intimacy with her subjects that is only possible due to the extended periods that the director spent living with the villagers. In her sympathetic observation of this small community in the Atlas mountains, the director poses the question of whether traditional life in the village is compatible with the progressive transformation of Moroccan society and Khadija's own ambitions for her future. House in the Fields has enjoyed considerable success at a range of prestigious international festivals including Berlin, IDFA (Amsterdam), Toronto International Film Festival and the Moroccan National Film Festival in Tangier.
This screening is kindly sponsored by the University of Exeter and the AHRC.
aKasha – hajooj kuka | Sudan/South Africa/Qatar/Germany 2018 | 1h18m | Arabic with English subtitles | 15  Sun 28 Oct at 8.10pm, Filmhouse, 88 Lothian Road
Set in the Nuba mountains in Sudan, this film light-heartedly follows the story of an unusual love triangle between a revolutionary war hero, a girl and an AK47. When Adnan is late to return to his military unit after his leave, army commander Blues launches a kasha: the rounding up and arresting of truant soldiers. Adnan is caught off-guard and makes a run for it with pacifist Absi. The two unlikely friends plot ways to reunite Adnan with his gun – and with Lina – while avoiding their fellow soldiers. Through a series of wry and humorous incidents over 24 hours, we explore life and ideology in rebel-held areas of Sudan.
Inspired by his previous documentary, Beats of the Antonov, which screened at AiM 2015, this is filmmaker hajooj kuka's first very successful directorial step into fiction.
Monday 29 October – Experimental Documentary Workshop with Ali Essafi and Touda Bouanani
Mon 29 Oct at 4.30pm, Cinema Space, Edinburgh College of Art, 74 Lauriston Place
Free but ticketed – see Africa in Motion website to book
Experimental filmmaker Ali Essafi (Crossing the Seventh Gate, Ourzazate) and artist Touda Bouanani (Fragments de Memoires, Une Personne) will lead a workshop on experimental documentary filmmaking.
One of Morocco's most important documentary filmmakers and video artists, Ali Essafi's films chronicle his homeland with precision and empathy. His films have won many awards and have screened in prestigious locations like the Museum of Modern Art in New York. Archival materials often form the basis of his work. In a country where almost no archives are accessible to the public, the importance of this achievement on an artistic, art historical, and political level cannot be underestimated.
Touda Bouanani's work, mainly in video but also photography, installation, and works on paper, is characterised by a dialogue between poetic text and image. Her practice feeds on intimate and familial references, everyday objects and children, referring to universal themes such as beauty, solitude and love. Essafi's film on Bouanani's father solidified their artistic relationship. Their interactive presentation will be accompanied by clips from their work. This is a rare opportunity to learn from two of the most interesting experimental filmmakers working in Morocco today.
This event is kindly sponsored by the University of Exeter and the AHRC.
Burkinabè Rising – Iara Lee | Burkina Faso 2017 | 1h12m | English, French and Moore with English subtitles | Documentary | 15 Mon 29 Oct at 6.30pm, The Space, Media Education, 183 Dalry Road  Free and non-ticketed
Burkinabè Rising, a new documentary from Cultures of Resistance Films, showcases creative non-violent resistance in Burkina Faso. A small, landlocked country in West Africa, Burkina Faso is home to a vibrant community of artists and engaged citizens who provide an example of the type of political change that can be achieved when people come together. Through music, film, ecology, visual art, and architecture, the artists featured are carrying on the revolutionary spirit of Burkina Faso's first president Thomas Sankara. In addition to profiling individual artists, Burkinabè Rising documents a festival of recycled art and interviews groups of farmers who are standing up to the encroachment of corporate agriculture.
Displaying a panorama of creative resistance, the film shows how the resurgent Burkinabè pursuit of peace and justice manifests itself through cultural expression, permeating every aspect of daily life.
La Septieme Porte (Crossing the Seventh Gate) – UK Premiere- Ali Essafi | Morocco 2017 | 1h20m | Moroccan Arabic with English subtitles | Documentary | 12 Mon 29 Oct at 7pm, Cinema Space, Edinburgh College of Art, 74 Lauriston Place  Free and non-ticketed
Tracing the lineage of Moroccan cinema through a biographical portrait of one of its founding fathers, Crossing the Seventh Gate is a beautiful, experimental documentary that explores the life of writer, poet, artist and filmmaker Ahmed Bouanani. Utilising the book Bouanani wrote, in calligraphic script, about Moroccan cinema as a starting point, Ali Essafi brings the artist and his cinema to life, using drawings and clips from Bouanani's films alongside interviews to explain the context of his work.
Plus short – Fragments de Memoire (Fragments of Memory) – UK Premiere – Touda Bouanani | France/Morocco 2014 | French and Arabic | Documentary | 12
Touda Bouanani traces the career of Ahmed Bouanani, her illustrious father. She discusses how she goes about rescuing her father's unpublished manuscripts. Coming from a filmmaking family – his father a filmmaker and editor, her mother a costume designer – Touda explores her own history.
Filmmakers Ali Essafi and Touda Bouanani will be in attendance for a post-screening Q&A
This screening is kindly sponsored by the University of Exeter and the AHRC.
Decolonising the Speculative: Journeys to African Futures – Various directors | Various countries | 1h30m | Various languages with English subtitles | 15 Mon 29 Oct at 5.45pm, Filmhouse, 88 Lothian Road
As part of our Decolonising the Speculative strand, this short-film series showcases the speculative work from a selection of filmmakers from the African continent and its diaspora. From Wanuri Kahiu's celebrated Pumzi, in which a curator of a futuristic museum for natural life finds herself in possession of what might not in fact be the last ever germinating seed, to the vibrant trio of scientist-witches in Hello, Rain – C.J. "Fiery" Obasi's adaptation of Nigerian author Nnedi Okorafor's short story – the films in this series create visions that variously contest, transform or entirely leave behind those paradigms of the future associated with colonial modernity. In so doing, they also address urgent and entangled socio-economic, ecological, and political questions, as well as questions that pertain to issues of gender, belonging, and the contemporary status of indigenous knowledge.
The screening is funded by the University of Glasgow Knowledge Exchange Fund, and will be followed by a discussion.
The programme includes – Hello, Rain – C.J Obasi | Nigeria 2018 | 30m

Sorcery, science and sisterhood rule in C.J. Obasi's colourful screen adaptation of the award-winning author Nnedi Okorafor's short story Hello, Moto. The plot follows a scientist-witch who, through an alchemical combination of juju and technology, creates magical wigs which grant supernatural powers to herself and her friends supernatural powers. But when these powers grow uncontrollable, she must stop them by any means. Remember, "don't ever mix juju with technology!"

The Golden Chain – Adebukola Bodunrin and Ezra Claytan Daniels | USA 2016 | 14m

The distant future: a Nigerian space station in a remote corner of the galaxy orbits an artificial pinpoint of matter so dense it cannot exist in our solar system. A first-time collaboration between experimental filmmaker Adebukola Bodunrin and graphic novelist Ezra Claytan Daniels, The Golden Chain finds the two artists intertwining their contrasting aesthetics to revisit the themes of the Yoruba creation tale.

We Need Prayers: This One Went to Market – Jim Chuchu | Kenya 2018 | English and Swahili with English subtitles | 5m

Have you heard of Afrofuturism? In this bold art-world satire, a young African visual artist hatches a sly plan to break through into the global arts market – Will it work? One installment of the Kenya-based Nest Collective's ten-part mini-series We Need Prayers: This One Went to Market holds the rise to global popularity of Afrofuturism up to careful – and hilarious – scrutiny.

Afro Punk Girl- Annetta Laufer | UK 2016 | 16m

In a dystopian future, where a post-apocalyptic Britain forces its "Happiness Agenda" upon its hungry, isolated citizens, a young punk meets a radical old dandy and discovers the importance of true rebellion.

Aljana Moons – Alexis Peskine | France and Senegal 2015 | 5m

Developed out of a photography exhibition of the same name, Aljana Moons is Paris-based artist Alexis Peskine's visually stunning short film that explores themes of Black masculinity, youth and fatherhood in contemporary Senegal. Placed somewhere between sci-fi and documentary, the film's esoteric opening, which features children dressed in astronaut suits made from old tomato cans and discarded rice bags, is blended with documentary footage of young Senegalese men going through a rite of passage ritual. The result is a mesmerizing take on the journey from childhood to adulthood.  
Director Alexis Peskine will be in attendance to take part in a discussion after the screening.

Pumzi – Wanuri Kahiu | Kenya/South Africa 2009 | 22m

Wanuri Kahiu's celebrated Pumzi, Kenya's first science fiction film, imagines a dystopian future 35 years after WWIII – the Water War – has torn the world apart. Nature is extinct and the outside is dead. Asha lives and works as a museum curator in one of the indoor communities set up by the Maitu Council. When she receives a box in the mail containing soil she plants an old seed in it and the seed starts to germinate instantly. Asha appeals to the Council to grant her permission to investigate the possibility of life on the outside, but when the Council denies her an exit visa Asha breaks out nonetheless. Kahiu's Rafiki is this year's opening film.
Tuesday 30 October High Fantasy  Jenna Bass | South Africa 2017 | 1h36m | 15
Tues 30 Oct at 6.30pm, Brass Monkey, 14 Drummond Street
Free and non-ticketed
A group of friends from different ethnic backgrounds venture on a camping trip in the South African countryside and are horrified when they wake up having swapped bodies. Tensions rise to the surface as they are forced into experiencing life through someone else's subjectivity. Jenna Bass uses the often comical trope of the body swap to interrogate the still difficult subjects of race, land and gender in South Africa. Shot on the different characters' iPhones, the film lends itself to a DIY aesthetic that captures both the energy and difficulties of the young protagonists' predicament.
Song of Ossobó – Silas Tiny | São Tomé, Portugal and Príncipe 2018 | 1h23m | Portuguese with English subtitles | Documentary | 15  Tues 30 Oct at 7pm, St John's Church, Princes Street Free and non-ticketed
After living in Portugal for a number of years director Silas Tiny moves back to Sao Tomé, a small archipelago off the equatorial coast of west Africa. We move through the small country, past and present, as he rediscovers his birthplace and ancestral home to reconnect and explore his heritage. The film wistfully brings together archival clips, personal family videos and documentary footage as we explore how the remnants of the slave trade still fuse with the contemporary architectural landscape. Sao Tomé was originally unpopulated but grew as a colony during the Transatlantic Slave Trade, while also serving as the main cocoa and coffee producer through plantations. Populated over the centuries by slaves and labourers from other Portuguese African colonies – Angola, Mozambique, Cape Verde – San Tomeans inherited poverty and alienation, finding belonging in the legends of their ancestors. Song of Ossobó, the lamentation chant of the unrooted bird, is one of them. The director's poetic narrative echoes its calls as he reflects on his home, personal history and belonging.
Volubilis – UK Premiere – Faouzi Bensaidi | Morocco 2018 | 1h46m | Moroccan Arabic with English subtitles | 15 Tues 30 Oct at 8.15pm, Filmhouse, 88 Lothian Road
In the imperial Moroccan city of Meknes, Abdelkader is a security guard and Malika is a domestic employee. Recently married, they are madly in love and they dream of moving in together, despite the financial difficulties they face. One day, Abdelkader experiences a violent and humiliating incident that will turn the couple's destiny upside-down. It is a tale of love in a world of despair, of beauty among the ruins.
Volubulis is Moroccan director Faouzi Bensaïdi's fourth feature. The film addresses the class divide in contemporary Moroccan society, and its direct ties with neoliberal capitalism. Bensaïdi narrates the fates of the underprivileged while also depicting the challenging personal lives of those with money and power. Bensaïdi has reinvented the melodrama as a tale that tells it like it is, without compromises. A favourite at the Venice Biennale, and winner of the Grand Festival Prize at the Festival National de Cinema in Tangier, the film gained high acclaim from both festival audiences and film critics.
Plus short
Ayam – UK Premiere  – Sofia El Khyari | Morocco/UK 2017 | 3m | Moroccan Arabic with English subtitles | PG
Three generations of Moroccan women share memories of learning and tradition as they exchange anecdotes while preparing the traditional tea ceremony of Eid al Adha. Ayamuses mixed-media paper cut-out, stop-motion, acrylic paint and soft pastels, ink and crayon on brown paper in an animation that combines elements of old school Asian anime films as well as distinct Moroccan aesthetics such as soft contours, bright colours, decorative backgrounds, geometrical shapes and organically flowing lines and calligraphy.
This screening is kindly sponsored by the University of Exeter and the AHRC.
Wednesday 31 October – Mandela Centenary Symposium
Wed 31 Oct at 4pm, Seminar rooms 1 & 2, Chrystal Macmillan Building, 15a George Square  Free and non-ticketed
2018 is the centenary of Nelson Mandela's birth and in order to mark the occasion we are hosting a symposium in collaboration with the Centre of African Studies and Africa Week at the University of Edinburgh.
During the symposium we will screen excerpts from new documentary Nelson Mandela: A True Pan-Africanist, which explores Mandela's legacy in South Africa and beyond. Through the footage we will discuss the notion of pan-Africanism with leading experts including director Faith Isiakpere and South African producer and activist, Firdoze Bulbulia. They will offer their insights on the concept of pan-Africanism through Mandela's legacy, branching out its ideological premises and politics, its history, uses and challenges in a complex and diverse continent.
Nelson Mandela: A True Pan-Africanist will be screened in Filmhouse cinema on Weds 31 Oct.
Short Film Competition – UK Premieres – Wed 31 Oct at 7pm, Woodland Creatures, 260-262 Leith Walk  Free and non-ticketed
The annual Short Film Competition has been running for the past eleven years. This year, the shortlist was selected from over 450 entries, a record in AiM's history. African filmmakers were invited to submit short films of up to 30 minutes, and the final shortlist boasts a diverse and captivating collection of work from across the continent, including Ghana, Algeria, Senegal, Morocco, Kenya and Nigeria.
The Short Film Competition is central to AiM's commitment to nurturing young African filmmaking talent. The shortlist was compiled by Master's students in Film and Television Studies at the University of Glasgow. The winner is selected by our jury of acclaimed film practitioners and academics and will be announced immediately after the screenings. The audience will also have the opportunity to vote for their favourite film with the Audience Award winner announced on the AiM website at the end of the festival.
The competition prize is sponsored by the Scottish Documentary Institute.
The Tokoloshe – Jerome Pikwane | South Africa 2018 | 1hr32m | English and Zulu with English subtitles | 15 Wed 31 October at 8pm, Adam House Basement Theatre, 3 Chambers Street Free and non-ticketed
The final instalment of our Decolonising the Speculative strand is Jerome Pikwane's South African horror The Tokoloshe. Busi, a young destitute woman with dangerously repressed emotions, lands a job as a cleaner at a rundown hospital in the heart of Johannesburg. Desperate for the money so she can bring her younger sister to Johannesburg, she must cope despite the predatory and corrupt hospital manager. When Busi discovers an abandoned young girl in the hospital, who believes she is tormented by a supernatural force, Busi is called to faced down her own demons in order to save the child from the abusive monster that pursues them both relentlessly. Set against the harrowing backdrop of sexual violence and child abuse in contemporary South Africa, and with a fierce heroine at the helm, this is a horror that, as with all best iterations of the genre, is as much scare as it is social commentary – not least because of resonances with the #MeToo and #Time's Up campaigns.
Following the screening we will have a wine reception to launch Dr Rebecca Duncan's new book, South African Gothic: Anxiety and Creative Dissent in the Post-apartheid Imagination and Beyond (2018).
Nelson Mandela: A True Pan-Africanist – UK Premiere – Faith Isiakpere | South Africa 2018 | 1h30m | Documentary | 12 Wed 31 Oct at 8.15pm, Filmhouse, 88 Lothian Road
This year marks the centenary of Nelson Rolihlahla Mandela's birth and this affectionate documentary, focused on Mandela's pan-African journeys and influences, offers an insight into the man that became a much-loved international symbol of freedom and forgiveness. Through a compilation of archival footage, animation and interviews with politicians, activists and artists, the film explores his legacy and the influence he had not only in South Africa, but across the whole African continent. It shows his political stature and influence, combined with his unique and well-known sense of humour, traits that set him apart in the world of modern politics. Using the voices of young and older generations the film weaves together a tapestry of personal anecdotes and critical reflections on the South Africa he left behind.
This film will be followed by a Q&A with director Faith Isiakpere and producer Firdoze Bulbulia.
This event is sponsored by the Centre of African Studies and Africa Week at the University of Edinburgh.
Thursday 1 November – AYE-dentity
Thurs 1 Nov, 7pm, The Fruitmarket Gallery, 45 Market St
Free and ticketed – see Africa in Motion website to book
The importance of seeing our stories reflected through film should not be undervalued.  Sexuality, image and belonging are relatable issues that we all battle with in our society – this event will explore these issues across different cultures.
Followed by a discussion exploring identity within Scotland. (Please note that the discussion will be recorded.)
Theme: LGBT – Because I am – Lawrie Zidyana | Zimbabwe 2017 | 6m | 15
President Robert Mugabe's anti-gay rhetoric has made it very difficult to live as a lesbian in Zimbabwe. This animated poem, written by a Zimbabwean LGBT activist, offers a brave response.
Theme: Self-Image  – Yellow Fever – Ng'endo Mukii | Kenya 2012 | 7m | 15
An exploration of 'feeling a little bit uncomfortable', interested in the concept of skin and race, and what they imply; in the ideas and theories sown into our flesh that change with the arc of time. This innovative short focuses on African women's self-image, through memories and interviews, using mixed media to describe our almost schizophrenic pursuit of globalised beauty.
Theme: African Diaspora  – Colour Bar – Pieter-Jan Ardies and Roland Gunst | Belgium 2011 | 58m | 15
At the age of 12, Roland and his father moved from Congo to Belgium. There, for the first time, he was confronted with his mixed race. In Africa he is considered White and in Belgium he is considered Black. Totally confused he fights against an identity crisis that lasts for 20 years.
This event was curated by Natasha Ruwona.
Whispering Truth to Power  – Shameela Seedat | South Africa, Netherlands  2018 | 1h28m | English, Sotho and Zulu with English subtitles | Documentary | 15
Thurs 1 Nov at 7pm, Screening Room G.04, University of Edinburgh, 50 George Square  Free and non-ticketed
Filmmaker and human rights lawyer Shameela Seedat tracks Thuli Madonsela, South Africa's first female Public Protector, as she builds her second case against the country's President, Jacob Zuma. Against allegations of spying, humiliation in parliament and death threats, Madonsela has already forced Zuma to return public money unlawfully spent on the construction of his private home. Now, in her final year in office, she attempts to prove that the President is allowing business partners of his son, Duduzane, to systematically take over government in order to secure massive financial gain.
How does one weigh the importance of fighting government corruption against the moral crime of ongoing inequality in South Africa? A portrait of a remarkable woman in public office, and the cost of keeping justice alive in an increasingly conflicted country.
À mon âge je me cache encore pour fumer (I Still Hide to Smoke) – Rayhana Obermeyer | Algeria 2017 | 1h30m | French and Arabic with English subtitles | 15 Thurs 1 Nov at 8.05pm, Filmhouse, 88 Lothian Road
Set in 1995 during the Algerian Civil war, Fatima (Palestinian superstar Hiam Abbas) runs a hammam, a space where women go to wash, chat and socialise.The film interweaves the narratives of the different woman who use the hammam.  Through the voices and stories of these women, we see a complex portrait of womanhood in 90s Algeria. In a radical act of making the private space public, director Rayhana Obermeyer shows the interior lives of women and frames the hammam as a place of solace and safety. A brave and bold directorial debut, I Still Hide to Smoke centres the female gaze, showing a variety of female relationships and viewpoints.
Friday 2 November – The Harder They Come – Perry Henzel  | Jamaica 1972 | 1h43m | English (Jamaican dialect) | 15
Friday 2 Nov, 7pm-11pm, Pleasance Cabaret Bar, 60 Pleasance £10 (£8 conc) – see Africa in Motion website to book
Ivanhoe Martin (Jimmy Cliff) leaves his rural village for Kingston looking for work. After some initial struggles, he lands a recording contract as a reggae singer. He records his first song, "The Harder They Come," but after a bitter dispute with exploitative music producer Hilton (Bob Charlton), he is forced to resort to petty crime in order to survive. He deals marijuana, kills some abusive cops and becomes a folk hero. Meanwhile, his record is topping the charts.
Jamaica's first locally produced film, with its unflinching look at Caribbean postcolonial society, has been described as "one of the most important films from the Caribbean". Its iconic soundtrack (featuring music by Jimmy Cliff, Desmond Dekker, The Slickers and Toots and the Maytals) was instrumental in the spread of reggae music worldwide.  
The evening will kick off at 7pm sharp with a couple of short films marking the contribution of the Windrush generation to Britain. The screening of The Harder They Come will be followed by a live performance from Jamaican reggae artiste Claudius England. Unique fashion, home accessories, books and authentic Jamaican food (including vegetarian) on sale plus a full bar.  
This event was curated by Lisa Williams and is held in partnership with the Edinburgh Caribbean Association.
Five Fingers for Marseilles – Michael Matthews | South Africa 2018 | 2h | Sesotho with English subtitles | 15 Fri 2 Nov at 5.45pm, Filmhouse, 88 Lothian Road
Twenty years ago, the young Five Fingers gang fought for the rural town of Marseilles against brutal police oppression. Now, after fleeing in disgrace, freedom-fighter-turned-outlaw Tau returns to Marseilles, seeking only a peaceful pastoral life. When he finds the town under new threat, he must reluctantly fight to free it. Will the Five Fingers ride again?
Five Fingers for Marseilles fuses Western influences, from classic Ford-era through Spaghetti and revisionist eras, into a contemporary South African crime drama played in local tongue. The great Westerns have always contained socio-political threads, and Five Fingers' loose allegory on current South African politics is deep, dark, edge-of-the-seat, and starkly human. Director/writer combo Michael Matthews and Sean Drummond emerge as some of the freshest and most innovative voices in contemporary South African filmmaking with this highly entertaining and terrifying cinematic feat.
Saturday 3 November – Afri-Adventures
Sat 3 Nov at 1pm, Scottish Storytelling Centre, 43-45 High St
For 3-12-year-olds, £5 per child – see Africa in Motion website to book
The annual African in Motion family day will take kids on adventures across Africa through storytelling and film. The amazing Scottish-Kenyan storyteller, Mara Menzies, will transport them to real and imaginary worlds through inspiring tales. The storytelling will be followed by a selection of short animation films from various African countries.
Tales of Shaa – Rodney Masanga | Zimbabwe 2017 | 7m
Umi and Nandi get transported Shaa, an enchanted world of African folklore filled with popular characters from famous African tales.
Crush – Stephen Iosun | Nigeria 2017 | 8m
A timid boy develops a crush on a girl he runs into at a bus stop. Will he summon the courage to talk to her, or will he let the opportunity pass him by?
Bellyflop – Jeremy Collins and Kelly Dillon | South Africa 2018 | 5m
Persistence pays off when an unashamed young girl learning to dive is unperturbed by a talented diver who steals the spotlight.
The Tree of Palimpsest – Ingrid Agbo | Togo 2018 | 5m | French with English subtitles
Two bickering brothers turn to their wise grandmother to resolve their argument and learn about a hero of African history in the process.
A Kalabanda Ate My Homework  – Raymond Malinga | Uganda 2017 | 6m
A Kalabanda is a mythical creature that is said to haunt schools in Uganda. Tendo, a pupil shows up to class one day without homework -claiming that a Kalabanda ate it. Who'd believe such a lame excuse? No-one! How will Tendo prove his story and does this mythical creature really exist?
Bino and Fino: On To Timbuktu  – Adamu Wazuri | Nigeria 2017 | 11m
The Timbuktu Manuscripts are hugely historically important manuscripts based in Mali, a country in West Africa. In this episode Bino and Fino go to Mali with the help of Zeena to learn about these wonderful manuscripts and fountains of knowledge.
Comboio de Sal e Acucar (The Train of Salt and Sugar) – Licinio Azevedo | 2016 | 1h33m | Portuguese with English subtitles | 15 Sat 3 Nov at 5.45pm, Filmhouse, 88 Lothian Road
Set during the Mozambican civil war, this award-winning drama, based on writer/director Licínio de Azevedo's novel of the same name, is a tribute to the resilience of the human spirit. Described by critics as 'the Great African Western', stories of love and war unfurl between the passengers travelling on the last remaining railway line connecting northern Mozambique and Malawi, a route which also forms the only hope for survival for people willing to risk their lives to trade salt and sugar. No civilians are allowed and yet hundreds risk their lives through 700km of sabotaged tracks. Salomão and Taiar are two soldiers who don't get along. Rosa is a young nurse on her way to her first job, who soon becomes an object of desire. Mariamu, her close friend, only hopes to trade salt for sugar.
Amongst bullets and laughter, life goes on and stories unfold as the train advances under attack, ever so slowly, towards the next stop. Lead by a Shaman Commander, The Train of Salt and Sugar is a magical journey aboard an African train that carries hundreds of unknown heroes.
Mayfair – Sara Blecher | South Africa 2018 | 1h34m | English and Somali with English subtitles | 15 Sat 3 Nov at 8pm, Filmhouse, 88 Lothian Road
In acclaimed South African filmmaker Sara Blecher's latest feature, dutiful son Zaid returns to the teeming immigrant neighborhood of Mayfair, where he lives in the shadow of his father, Aziz, a thriving import-exporter with a murky side racket as a money launderer and loan shark. When a murderous rival gang threatens the family's business, Zaid is forced back into the life he'd hoped to leave behind, struggling to figure out right and wrong in a world where the two aren't as clear cut as they seem.
Twisting the classic gangster tale, Mayfair is based on a true story, told to Blecher by two young men from the real neighbourhood of Mayfair in Johannesburg. Blecher utilises gangster film tropes to highlight the difficult and often tense morality struggles that exist within people's everyday lives.
The screening will be followed by a Q&A with lead actor Ronak Patani chaired by South African film producer Firdoze Bulbulia.
Sunday 4 November – Farewell, Ella Bella – UK Premiere – Lwazi Mvusi | South Africa 2018 | 1h20m | English | 12 Sun 4 Nov at 6.15pm, Filmhouse, 88 Lothian Road
For Ella, the death of her alcoholic father leaves her with nothing but debt and the bitter memory of a complicated past. Abandoned by her mother at a young age, she has sacrificed her life, opportunities and love to care for a man she resents but is now left adrift in the world after his passing. The re-emergence of her nomadic godfather, jazz musician Neo, gives Ella the opportunity to search for a better future for herself in Johannesburg. Deciding to bury her father's ashes at her childhood home, Neo and Ella decide to road-trip from Beaufort-West to Johannesburg. As they journey across the country, drifter Neo is finally learning to take responsibility and Ella is forced to confront her past.
This is filmmaker Lwazi Mvusi's debut feature, and the first film to come out of South Africa's  Emerging Black Filmmakers Transformation Fund, aimed at boosting the local South African film industry and providing opportunities for Black voices. As such, it is significant as one of the first fiction feature films directed by a Black South African woman.
Supa Modo – Likarion Wainaina | Kenya/Germany 2017 | 1h14m | Swahili with English subtitles | 12  – Sun 4 Nov at 8.15pm, Filmhouse, 88 Lothian Road
Inspired by Jackie Chan action films, a young Kenyan girl named Jo, who is battling with a terminal illness, finds escape in a fantasy world. As her health deteriorates she moves out of hospital back home to her family and village. Her sister and community support her in turning her dreams into reality, as she stars in the creation of her own superhero film.
This is the first feature from Kenyan filmmaker Likarion Wainaina, carried by a stunning central performance from young lead actress Stycie Waweru. Winner of the European African Film Festivals Award at the 2018 Zanzibar International Film Festival, Supa Modo is a deeply moving and heart-warming film that acts as a reminder of the importance of imagination, community, family and hope.
More details on the AiM website
Filmhouse Edinburgh  
Box office: 0131 228 2688
Opening Times: 10am-9pm daily
Book online: www.filmhousecinema.com
Matinees (Mon To Thu)
(Shows starting prior to 5pm)
Full price £8.00, concessions £6.00
Friday Matinees
Full price £6.00, concessions £4.50
Evening Screenings & Sat/Sun Matinees
(Shows starting 5pm or later)
Full price £10.00, concessions £8.00
Ticket deals
See three (or more) films and get 15% off, see six (or more) films and get 25% off, see nine (or more) films and get 35% off. Tickets must all be bought at the same time.