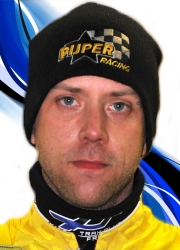 Staggs Bar Monarchs have targeted the double-header with Berwick Bandits as crucial to the club's SGB Championship play-off chances.
Berwick visit Armadale on Friday (7.30pm) and Monarchs travel to the Borders 24-hours later (7pm).
Both teams have recently shown strong form on their own track with Monarchs scoring 134 points against Redcar and Scunthorpe.
Bandits trio Theo Pijper, Aaron Summers and Kevin Doolan have between them over 300 appearances at Armadale, roughly as many as the whole of the home team.
Alex Harkess, Monarchs' team manager, said: "The home match against Berwick is one that we expect to win because we expect to win all our home matches.
"The away match is one of these crucial ones because I think it is becoming very important to pick up something."
He warned: "Berwick have done very well at home as the season has gone on and they've beaten some very good clubs."