New Edinburgh project creates physical activities for people living with dementia
A new project, Movement for Memories, and funded by Life Changes Trust, supportin people living with dementia and their carers to become or remain physically active in Edinburgh will be officially launched on 6 September at the Royal Commonwealth Pool.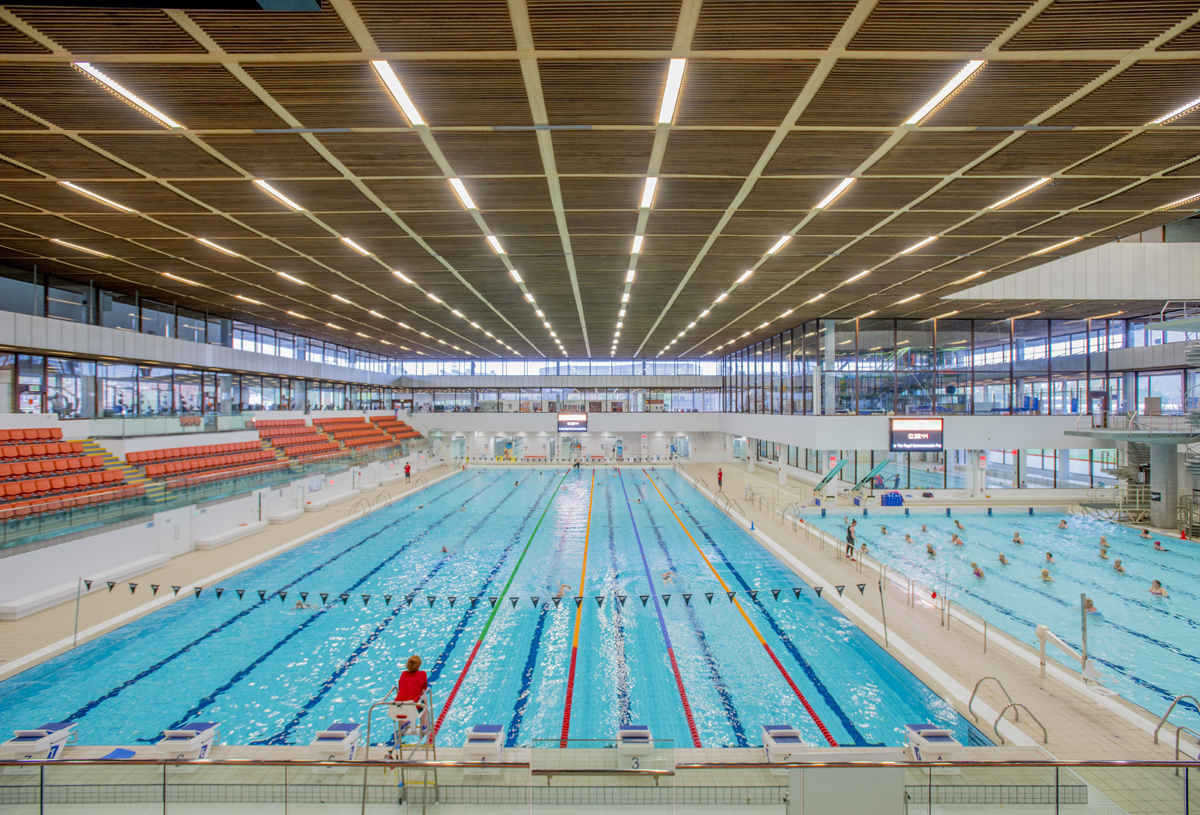 Run by Edinburgh Leisure, anyone living with dementia or anyone caring for someone living with dementia can make a self-referral to the Movement for Memories project or be referred by a health professional, dementia link worker or social. 
Sam Scott, Health Development Officer (Dementia) at Edinburgh Leisure explains how the project will work: "When someone with dementia is referred to Movement for Memories they will be invited to a welcome consultation where, through motivational interviewing we will identify the individual needs, interest and abilities and provide a tailored physical activity solution incorporating a range of Edinburgh Leisure activities.  To further support them to be active each participant will be provided with an Edinburgh Leisure access card offering 12 weeks of fully subsidised access to a range of Edinburgh Leisure activities followed by discounted access for a further 9 months.
"We understand the importance of carers' wellbeing too so when a carer of someone with dementia is referred to Movement for Memories they will be provided with our CAP (Community Access Programme) card to encourage them to protect their health and wellbeing through regular physical activity too."
It is estimated that there are currently around 8,000 people living with a dementia diagnosis in Edinburgh and this is likely to increase by 68% over the next 20 years, with 1 in 3 people expected to develop the condition.
Whilst there is no cure for dementia, recent studies have shown that physical activity may improve memory and slow down mental decline – therefore through our Movement for memories project we can support the independence and wellbeing of people living with dementia through physically active. 
Sam Scott is building on existing dementia friendly activities within Edinburgh Leisure and developing new ones, including swimming, the gym, golf, tennis, and fitness classes.  He will also be introducing a Dementia Friendly Buddy Service, where volunteers will provide support to enable people with dementia and their carers to confidently access Edinburgh Leisure activities.  
If you would like more information on how to refer onto the project or are interested in volunteering, contact: Sam Scott. Health Development Officer (Dementia)
samscott@edinburghleisure.co.uk / 0131 458 2209