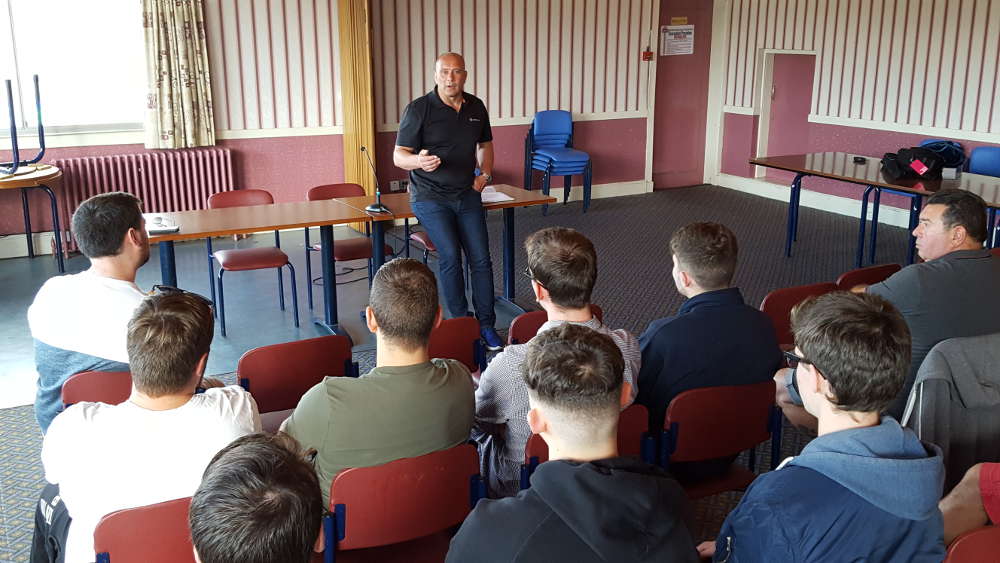 Tony Hand spelt out what he expects from players who join the new Murrayfield Racers.
The Edinburgh-born ice hockey Hall of Fame member told an informal meeting of players and coaches at Murrayfield Ice Rink that he aims to step-up training.
And he believes that continuity in practice and systems should prevail throughout the club to help juniors step-up to another level easily.
Hand's message was simple and he said: "We want to make you better players."
The audience, which included Racers legend Jock Hay and last season's Scottish National League coach, Martin Cingel, was given an opportunity to quiz the former Great Britain star.
And Hand said: "We're looking to help you be the best you can be."
The former Edinburgh Racers, Dundee Stars, Sheffield Steelers and Ayr Scottish Eagles playmaker also outlined that new-look Racers would be playing in the Scottish National League (SNL) and the National Ice Hockey League (North) Cup.
The National cup competition, he said, was a step-up from the Scottish National League and would challenge the players.
He added: "If you want to play at that level you have to push yourselves.
"If you want to play recreational hockey then that is fine, but we're not here for a bit of fun."
Hand outlined his pedigree which has included coaching at club and international level.
And he added: "You must ask the question of yourselves and it is: 'Where do you want to be.'
"In any normal organisation the under-ten, under-12, under-14, under-16 and under-20 players are doing the same things that the top team are.
"That makes it easier for boys to step-up. We want guys to push each other, the younger guys to push the older guys."
Racers season starts in September and the fixtures have yet to be confirmed.