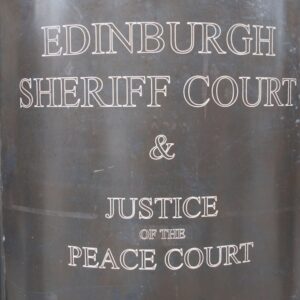 Police have arrested three people in connection with thirteen incidents of shoplifting involving over £4,500 worth of goods.
The incidents took place between 3rd March and 13th April at nine business premises in Prestonpans, Dunbar, North Berwick, Tranent and Gullane.
Electrical goods, food, alcohol, toiletries, clothing and household items were among the items which were either stolen or which an attempt was made to steal.
A 35-year-old woman was charged in connection with all thirteen incidents with two men, aged 29 and 30, both charged in connection with three.
All appeared at Edinburgh Sheriff Court on Tuesday 17th April.
Chief Inspector Steven Duncan, Area Commander for East Lothian, said: "We know that tackling shoplifting is a priority for local businesses and have recently established a Shoplifting Initiative Team to support this.
"The officers involved in this initiative will be working closely with shopowners and retail companies to increase reporting of offences and will use a variety of resources to detect offenders.
"Thanks to their hard work, three people have been charged in connection with a number of thefts and enquiries are currently ongoing into several other recent incidents.
"I want to reassure businesses and communities that such incidents will not be tolerated."