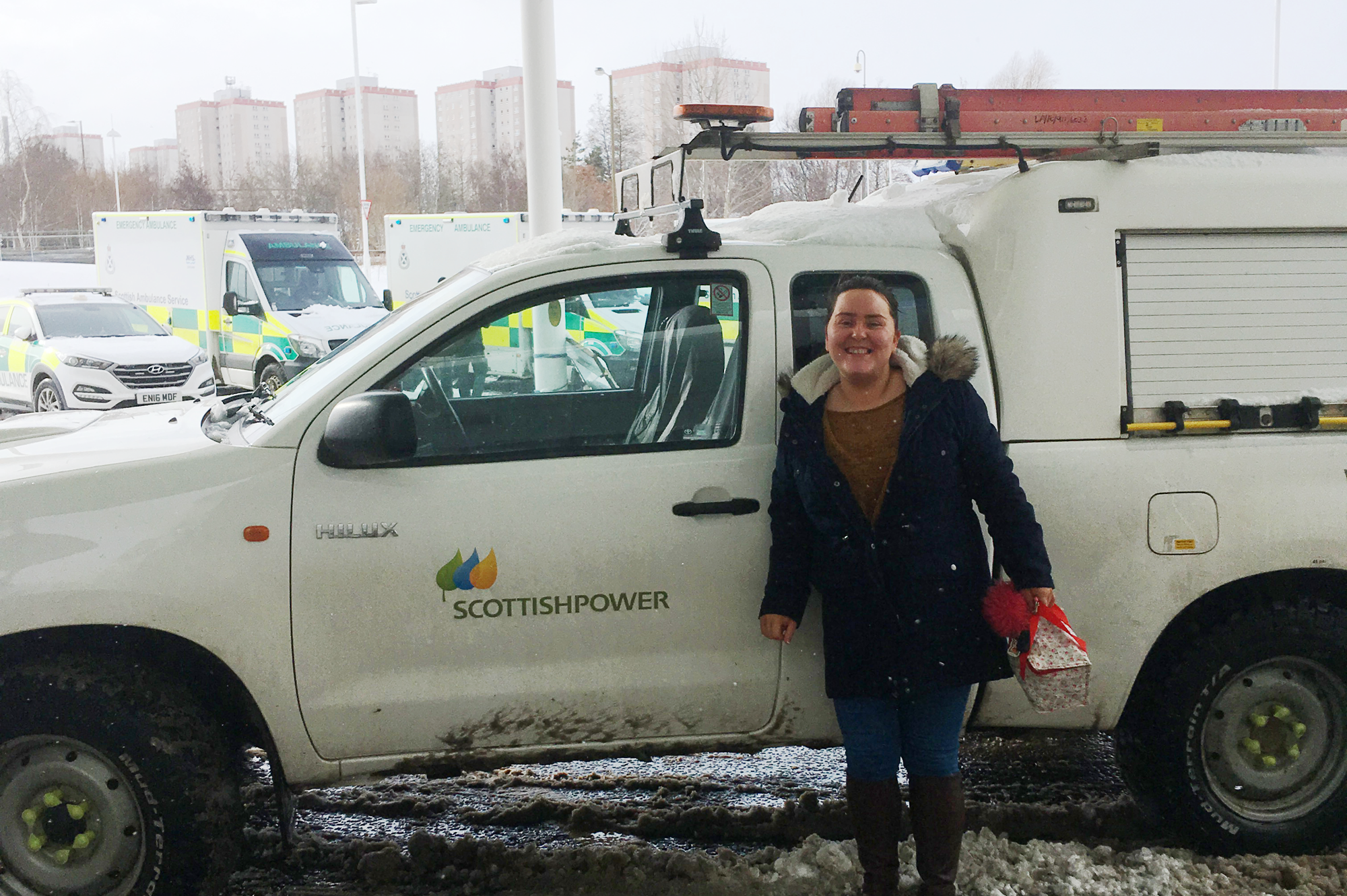 Electricity firm SP Energy Networks have been ferrying staff from their homes to the Forth Valley Hospital in Larbert and also the Edinburgh Royal Infirmary and Western General Hospitals in Edinburgh.
They have also been used to transport blood and other vital medical equipment.
Guy Jefferson, the company's customer services director, said: "We have a fleet of 4×4 vehicles and engineers who are able to deal with driving in adverse conditions and we are happy to help communities wherever we can."
"Non-essential maintenance has been cancelled to free up engineers and our teams are on stand-by to respond quickly to any fault locations.
"We'd advise anyone who does experience power outages to ring the national 105 helpline. The quicker we are alerted to a power cut, the quicker we can respond."
SP Energy Networks advise having an analogue phone as this doesn't run off the main electricity supply.
Remember, the 105 national helpline number and the SP Energy Networks number is free to call.
Keep a battery powered torch handy. You can use this to check on the fuse box and make your way around the house safely.
Avoid leaving your fridge or freezer open – they will remain cold for a considerable amount of time when power is off. However, it's best to minimise the amount of times you open the door.
Unplug powered equipment and this includes electrical appliances such as your TV and laptop, as well as heaters, electric fires and cookers which you may forget about when power is restored.
Priority Service Register. If electricity is crucial to your health (for instance, if you use medical equipment at home) ask to be included on our priority service register. This way if your power is off we can make sure you are supported.
For more information on what to do in the event of a power emergency, visit http://www.spenergynetworks.co.uk/pages/power_cuts.asp.
In the event of a power cut, call 0800 092 9290 or the new national 105 helpline to report the problem and receive help as soon possible.