Jamie Hepburn MSP met with Drummond Community High pupils 'doing science'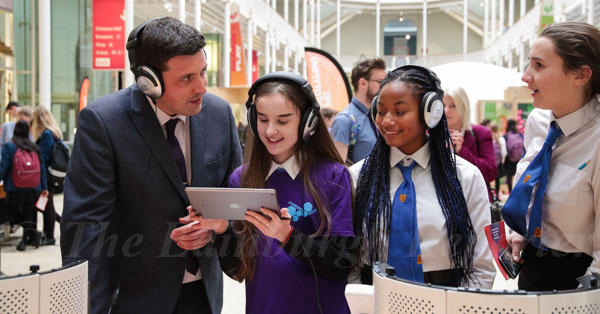 The Minister for Employability and Training, SNP MSP Jamie Hepburn, visited Careers Hive at the National Museum of Scotland in Edinburgh today (Tues. 27th Feb.). Careers Hive is a six-day long event organised by Edinburgh International Science Festival, and the Minister met a group of children from Drummond Community High School who were investigating how sound engineers interpret and modify digital sounds in a wide range of different environments in Radio Studio – designed and developed by Institute of Acoustics – and learning about the human capacity to solve problems whilst disorientated as they tried the inversion tables, sponsored by OPITO.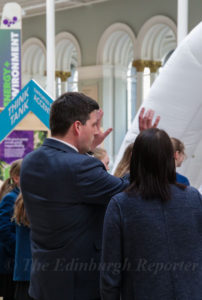 Jamie Hepburn said: "The Careers Hive is a fun and interactive way to get young people thinking about the wide range of interesting science, technology, engineering and maths jobs out there, which if embraced, can help Scotland become a STEM nation.
"By inspiring young people to take an interest in STEM subjects we help ensure our future workforce is well-equipped and supported to make the most of the fast-paced technological changes around us. Through our STEM strategy we want more schools and colleges to work together to bring such challenges to young people."
The event is designed to showcase the various pathways into STEM subjects (science, technology, engineering and maths) for young people in S1-S3. An interactive learning experience, the Edinburgh International Science Festival team works with a range of partners in response to the rising tide of young people electing not to continue with STEM subjects despite the high demand from Scottish companies and organisations for individuals with these skills and knowledge.
On a visit to Careers Hive at the National Museum of Scotland, students will be guided by a Science Communicator through a day exploring four exhibition zones: Build and Connect, Design and Play, Heal and Feed and Energy and Environment. In these zones, through creative and interactive learning students can investigate the insulating properties of different materials, the process of developing a phone app, how museum artefacts are conserved, life in a biomedical lab thanks to virtual reality simulations, or the techniques employed in wildlife conservation, among others.
Joan Davidson, Head of Education at Edinburgh International Science Festival, says: "Scotland's economy is shouting out for the next generation of STEM talent, so it's important that we encourage today's young people to engage with these subjects. With Careers Hive we're giving them a chance to discover the wide range of career pathways open to them – from the exciting opportunities that exist on their doorstep, to those that could take them across the globe."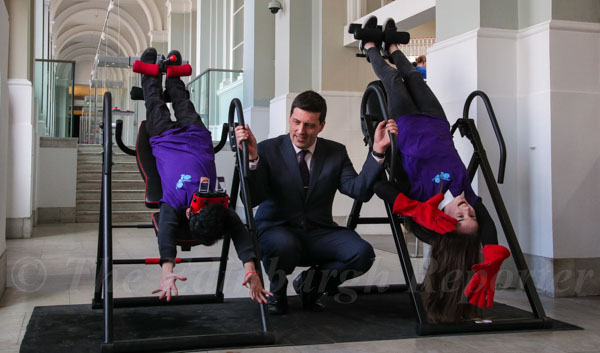 Careers Hive in February 2017 attracted over 2,400 students from 38 schools from across Scotland. In 2017 for the first time ever, Careers Hive opened to the public for a day welcoming parents, carers and families, young people, teachers and educators as well as anyone interested in finding out more about the wide range of STEM career opportunities across Scotland and the world. The public open day in 2018 is Saturday, 3 March.
Activities at the Careers Hive Open Day are drop-in, non-ticketed and free.