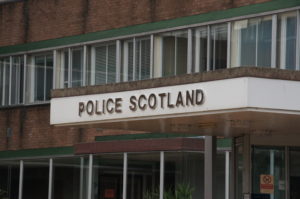 Police Scotland will deploy armed officers at Edinburgh's Christmas Market which is expected to have around 900,000 visitors this year.
In addition, heavy concrete barriers intended to prevent a 'Berlin' type  attack have been installed in Princes Street.
Superintendent Mark Rennie said: "We are committed to ensuring the safety of all of those who live within Edinburgh or who come to visit during the Christmas seasonal period.
"We will have an increased deployment of officers throughout the city centre as part of our festive policing campaign.
"We will be engaging with the public to offer a range of crime prevention and personal safety advice while at the same time providing a visible presence to deter crime and deal with any issues that arise."