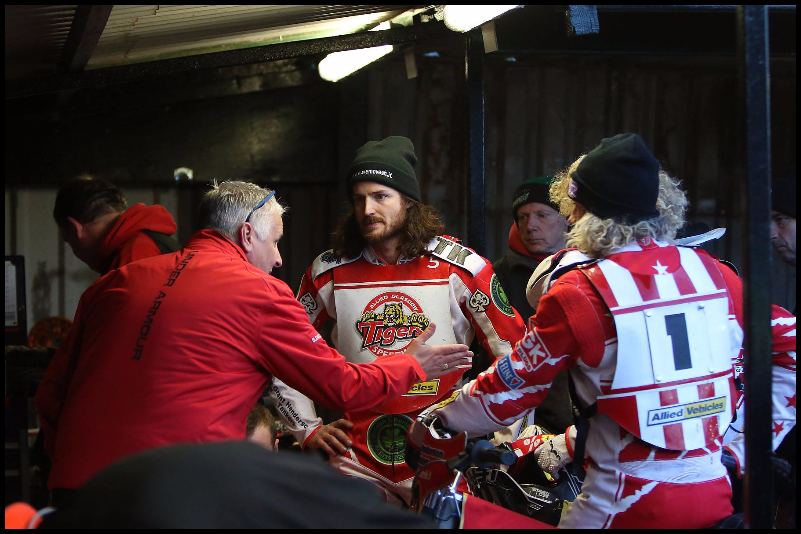 Team manager Stewart Dickson talked of his huge relief after Glasgow Tigers snatched victory from Berwick Bandits.
Tigers were eight points behind after ten heats but their top three of Aaron Summers, Richard Lawson and Richie Worrall stepped up.
The trio won four of the last five races to hand Glasgow a 46-44 victory and their first away win in the SGB Championship.
The sides were due to again on Sunday at the Peugeot Ashfield Stadium but rain caused a postponement.
Reflecting on Saturday night's meeting, Dickson admitted Tigers looked dead and buried after Heat ten then he called a team meeting.
Our guys, he said, gained the momentum in the latter part of the meeting.
He added: "I know it's a hammer blow for the Berwick promotion and management – we've been there – but we had a job to do and we got the three points."
Richie Worrall top scored with 14 points with Aaron Summers next best on 11.
Skipper Kevin Doolan earned 14 points for Berwick with Daniel Gappmaier collecting 11.
Gary Havelock, Berwick's team manager said it was a cracking meeting with great racing. He added: "It was a shame we couldn't keep up the good early work through the whole meeting.
"Glasgow are a good side and they applied the pressure when they needed to.
"When they applied that pressure it opened up the cracks in our amour again so I'm very disappointed.
"Congratulations to Glasgow although I don't think they were the better team."