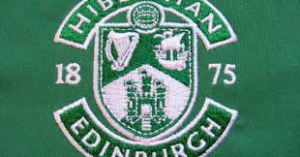 Eight teams from England, Scotland, Wales, Ireland and Northern Ireland will compete in the league to win the Sportego Celtic eSports League.
The Celtic eSports league matches the top gamers from the UK and Ireland with professional football clubs in a league tournament which will last for fourteen weeks starting 6 February 2017.
The clubs involved in the Sportego Celtic eSports are: Crusaders, Dundalk, Hamilton Academical, Hibernian, Linfield, Shamrock Rovers, TNS and Wolverhampton Wanderers.
Colm O'Mealoid from Sportego said: "This is an extremely exciting move for us. The sponsorship of the Celtic eSports League is the first of its kind and we're proud to be treading new ground.
"We have some fantastic clubs to work with during the inaugural season and we look forward to helping the league grow with some innovative activation campaigns and fan engagement initiatives."
Geoff Wilson from the Celtic eSports League said: "We are delighted to have Sportego onboard for the inaugural league competition.
"eSports is growing at a phenomenal rate world-wide and the clubs' involved are demonstrating an innovative approach to growing the brand of their clubs online.  The Sportego Celtic eSports League is an exciting new concept and we hope to attract new fans for not only the league but all the clubs involved."
Greig Mailer, Head of Marketing & Commercial Operations, said: "We are looking forward to continuing our foray into the eSports world, which began in December with Graham McIntyre, who is representing Hibernian, winning the inaugural pre-season tournament.
"It should be an exciting league season, and we wish Graham all the best for the forthcoming campaign."
Hibernian's campaign gets underway at 7:30pm on Wednesday 8 February, taking on Wolverhampton Wanderers.
Fans can follow all the matches at www.twitch.TV/CESL and keep up-to-date will all the latest development @Celtic_ESports