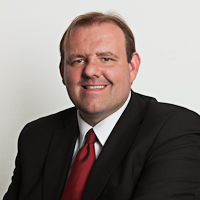 As well as my duties as Vice Convener of the Council's Planning Committee I am also the Convener of the Craigentinny and Duddingston Neighbourhood Partnership.
My term as Convener of the Partnership's Board ends in May and of all the jobs I have done as part of my role as one of Edinburgh's councillors being Convener of the Neighbourhood Partnership has been amongst the most satisfying.
The main highlight for me is the success of this years community grant applications. Community groups can apply for community grants all over Edinburgh.
Through local neighbourhood partnerships, many local groups have benefited from a grant this year including Craigentinny Primary School Parent Council, Upward Mobility, Craigentinny-Lochend Playgroup, Link Up Women's Support Centre, Hermitage Park School Parent Council, St Ninan's Parent Council, Craigentinny Lochend Social Centre, The Lochend Community Growing Project, Royal High Primary School Parent Council, The Ripple Project, Cavalry Park Sports Club and we contributed to the Summer Fun event with Northfield & Willowbrae Community Centre.
All of these groups and several more are able to do work and run projects that will benefit the Craigentinny and Duddingston community.
The Neighbourhood Partnership has also had success this year with successful community events at Duddingston and St Margaret's House, while the Area Board and our Environment Forum has also worked hard to improve the locality.
These two groups are currently working hard (along with both of our local community councils) to improve the area around Meadowbank and Portobello Road and members of the public have really bought into this.
It's an exciting time and while the benefits of this work have already started to accrue we will see solid improvements over the next few years.
All in all, 2016 was an exciting year for the Partnership and I'd like to thank the board and the council and police officers who support the work. I'm sure 2017 will be just as exciting.
Councillor Alex Lunn is a member of the SNP Group on the council, Vice Convener of the Planning Committee and Convener of the Craigentinny & Duddingston Neighbourhood Partnership