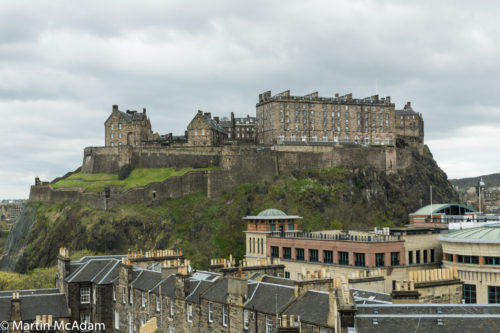 Who is your new MSP?
In Portobello today
University sponsor cricket club
Police advice for motorcyclists
Tickets for this year's Edinburgh Jazz & Blues Festival go on sale
The new MSPs are now getting over the lack of sleep that comes with election night and packing their schoolbags for the new session which begins on Monday. There will be a jostling for position at Holyrood with rooms to be allocated to each MSP who also have to find their own staff for their offices in parliament and in the constituency.
Edinburgh Central – Ruth Davidson Scottish Conservative
Edinburgh Eastern – Ash Denham SNP
Edinburgh Western – Alex Cole-Hamilton Liberal Democrat
Edinburgh South – Daniel Johnson Scottish Labour
Edinburgh Pentlands – Gordon MacDonald SNP
Edinburgh North and Leith – Ben Macpherson SNP
We have tried to keep you informed over the last day or two as to who your new MSP is, but if you need to know more – or even get in touch with them – then you can find out more here.
Councillor Maureen Child tells us she will be helping to clean up the Brunstane Burn today:
On Saturday 7 May I will be joining in the Portobello Timebank Brunstane Burn Clean Up – Take 3! You are very welcome to join us between 2-5pm meeting outside Brunstane Station, prepared for some mucky hard work – and sweet treats for the grafters.  More here: https://www.facebook.com/events/1804938566396437/?active_tab=highlights

The community-run Joppa Tennis Courts is having their Family Open Day this Sunday 8 May from 1.30pm to 5pm. More here:https://www.facebook.com/events/196993150685813/
Sign up here for a daily email from The Edinburgh Reporter
Edinburgh Napier University has today launched a new sponsorship agreement with Edinburgh-based Watsonian Cricket Club. The University has signed up to support the club for two years.
The deal will run until spring 2018 and will see Edinburgh Napier University as the main sponsor on the club's new season kit. The partnership will also provide an opportunity for the University to strengthen its cricket offering to students including winter coaching from the club, the provision of training facilities for various Edinburgh Napier student sports, discounted membership to the club for students and support in developing a female cricket team. The club will also offer committee and leadership roles to students and promote student recruitment and open day events on behalf of the University.
With thermometers in Scotland set to reflect higher temperatures, brighter days and better weather than of late, bikers are expected to take to the tarmac this weekend in increased numbers – and Police Scotland is urging them to ride safely.
With a major motorcycle event also scheduled for this weekend near Tyndrum, which attracts riders from across the country, Police Scotland's Road Policing officers will be out on the roads, engaging with road users and encouraging motorcyclists to stay safe. Where offences are committed, they will enforce the law and will not hesitate to pull over anyone who is driving in an irresponsible, anti-social, erratic or illegal manner to keep road users as safe as possible.
Police Scotland is currently undertaking an ongoing safety campaign for motorcyclists, Operation Zenith. This has officers out on patrols dedicated to reducing motorcycle casualties and engaging directly with riders.
Chief Superintendent Andy Edmonston, Head of Road Policing at Police Scotland, said: "We understand the thrill of motorcycling but we also want people to keep safe, especially when overtaking and negotiating left hand bends.
"Motorcyclists are more vulnerable than other road users and since the start of April, we have already seen three motorcyclists killed and others seriously injured. As the roads get busier in the coming months, with an increase in tourist and foreign drivers, who are unfamiliar with the roads, I would encourage motorcyclists to take extra care. Unfortunately at this time last year, a collision involving a motorcyclist resulted in the death of two people.
"In order to reinforce the road safety message and discourage inappropriate riding or driving, Road Policing Officers will be out in numbers in marked and unmarked patrol cars and motorcycles, with support from the Safety Camera Units. We will be engaging with road users who choose to ignore the advice given. A number of offenders have been detected speeding and driving dangerously or carelessly on previous weekends during this operation."
This year the Edinburgh Jazz & Blues Festival takes place between 15 and 24 July and tickets go on sale on Monday 9 May.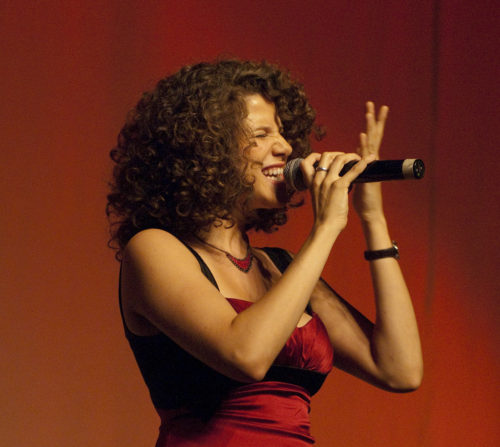 The number of events will increase by 15% this year. There will be five major concerts at the Festival Theatre with the likes of Jools Holland, Curtis Stigers, The Average White Band and The James Taylor Quartet.
There will be rare Scottish concerts by two musicians who have been giants of world jazz for the last forty years, John McLaughlin and Jan Garbarek.
Mclaughlin and Garbarek will be the headliners of a strong programme strand featuring jazz from Europe.
Tickets are available from midday on Monday 9 May: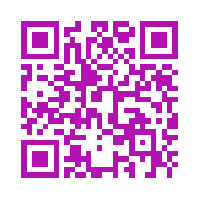 If you are reading this article in print and would like to visit The Edinburgh Reporter website then simply scan the QR code here with a smartphone or tablet.