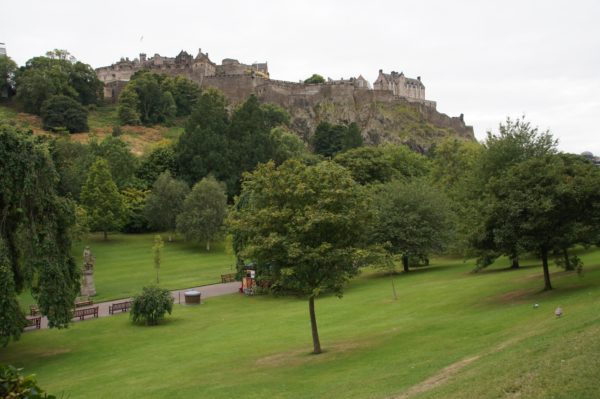 Get involved with Chronicle Online
Big poem for National Poetry Day
Edinburgh Restaurant Festival
Wiki House at Fountainbridge
Edinburgh Trams
The full list of all workshops being run at The White House on Niddrie Mains Road for the Chronicle Online is here.
Anyone who lives or works or has any interest in East Edinburgh is most welcome. The first session will be this afternoon at 2:00pm
***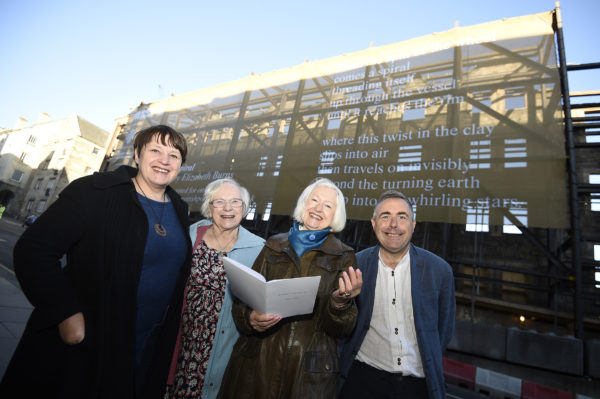 As we told you yesterday the UK's largest printed poem was unveiled in Edinburgh yesterday on National Poetry Day.
'Spiral', by Elizabeth Burns, is featured on a 25 by 8 metre banner overlooking the city's famous Royal Mile.  The evocative short poem, inspired by the spinning motion of the potter's wheel, was selected from a shortlist of five by a public online vote and will now remain on the Royal Mile until summer 2016.
The competition is part of the 'Big Words' project, a unique collaboration between the Scottish Poetry Library and Edinburgh's New Waverley development.  The poem has been printed onto a huge scaffolding banner covering the façade of the historic Sailor's Ark building on the Canongate, currently being transformed as part of the area's redevelopment.
The selection of 'Spiral' as the winning poem is especially poignant for friends and family of Elizabeth Burns – and for poetry admirers across the globe. The poet, who was a descendent of Robert Burns and was educated in Edinburgh, died of cancer in August this year aged 57.
***
***

A community-use WikiHouse being built at Fountainbridge this weekend will be the first of its kind in the UK.
The innovative and sustainable community project is located at India Quay a brownfield site in Edinburgh's Fountainbridge which in the future will become a vibrant new canalside development being led by developer EDI.
Led by the Fountainbridge Canalside Initiative (FCI), and supported by EDI, the WikiHouse will be a new community meeting space for the meanwhile projects based at Fountainbridge.
The building of the WikiHouse will take place from today until Sunday and members of the public and media are welcome to come along to the site to have a look with most activity expected on Saturday 10am-4pm.
***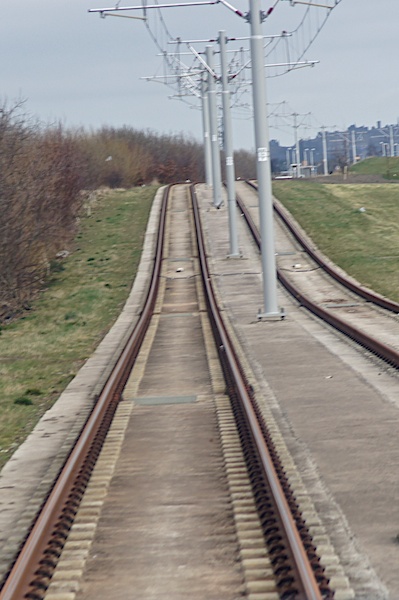 Edinburgh Trams may have come in for some criticism during the building of the line, but the operation has now attracted an award.
The company has been crowned Operator of the Year. Read more here.
Sign up here for a daily email from The Edinburgh Reporter !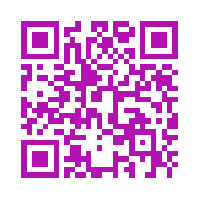 If you are reading this article in print and would like to visit The Edinburgh Reporter website then simply scan the QR code above with a smartphone or tablet.