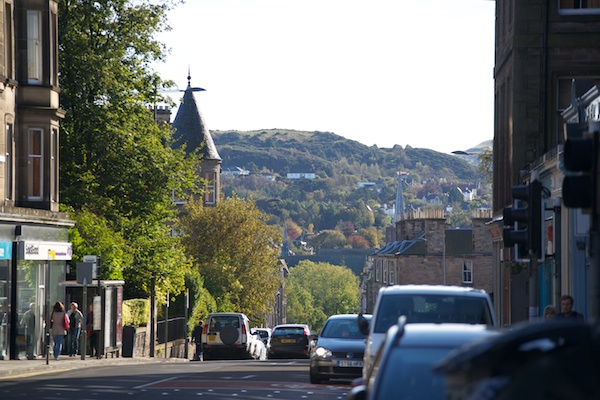 Jim Eadie MSP for Edinburgh Southern raised the issue of reopening the South Edinburgh Suburban Railway for passenger use as he questioned the Scottish Government's Transport Minister, Derek Mackay, during General Questions.
Referring to the hybrid tram-train used in Germany as one example of successful innovative methods of transport in Europe to combat heavy rail capacity pressures, Mr Eadie asked the Scottish Government to closely monitor the pilot tram-train scheme in Sheffield to ensure Edinburgh can utilise and benefits from current infrastructure for new sustainable rail links.
Commenting, Mr Eadie said: "We have consistently seen a demand  over the past 30 years to reinstate the South Edinburgh Sub.
"SESTRAN, Transform Scotland and the Capital Rail Action Group amongst many others have all called for the reopening of this line given the massive beneficial impact it would have for tens of thousands of people within our city. We constantly see our roads congested during rush hour peak times and I believe the South Sub would drastically cut congestion, travel time and would help with meeting our carbon emission ambitions.
"I believe reinstating the South Edinburgh Sub using a tram-train hybrid may well be the best way forward. We have seen from the successful model used in Germany, which is now being copied across Europe, that a mix of heavy and light rail can utilise a city's infrastructure so new public transport links are available. I will be keeping a close eye on the pilot scheme in Sheffield to see what lessons can be learned and applied in Edinburgh.
"I do appreciate there are a number of hurdles to clear first before we can have passenger trains running on the line again; however, I believe this is a project worth exploring given economic and social benefits this will bring and I will seek to raise this issue at every available opportunity
The South Edinburgh Suburban Railway was initially built to relieve freight congestion, but transitioned into a thriving passenger service and served a number of different stations within the city and its outskirts including Gorgie, Craiglockhart, Morningside, Blackford, Newington, Craigmillar and Portobello. The service was indefinitely terminated after the Beeching Report indicated a number of stations on the line should close.
This video shows the line in use by a steam train in 2010, but there are trains using it even today but mainly for freight. What do you think? Would you use the line to get into town?